As more and more people have the flexibility to work remotely, they're taking the opportunity to move to places that offer everything they've ever wanted—affordable cost of living, lots to see and do, great economies, and an overall higher quality of life.
For many people, that place is Utah. More people than ever are heading to the Beehive State, making it the second fastest-growing state in the country.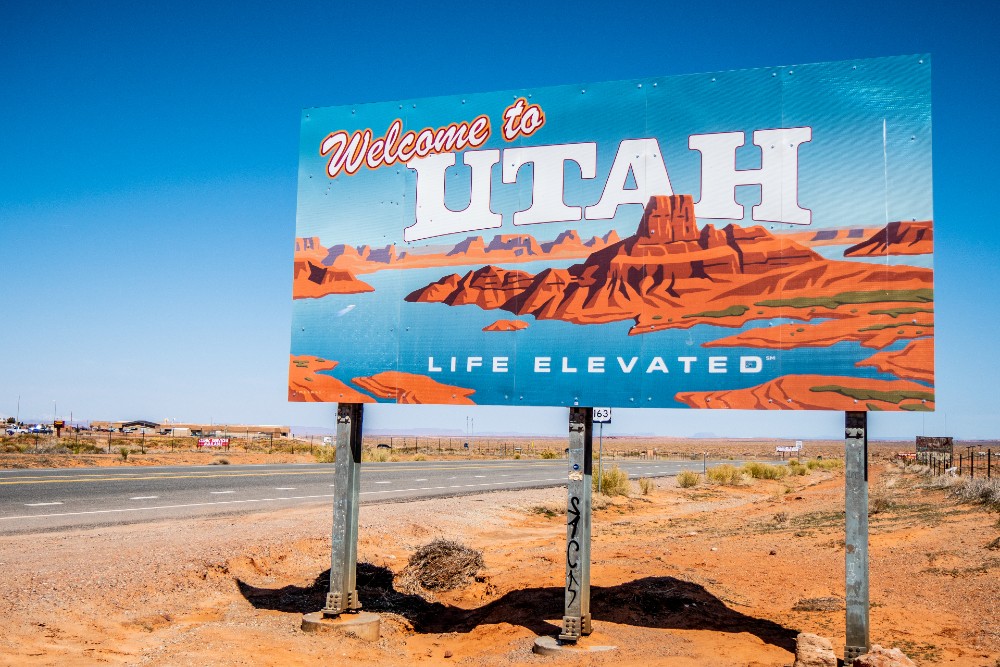 It's no secret Utah is a great place to live, but like many states, an increase in population often means an increase in crime. The Utah crime rate has seen an uptick in recent years, making home security systems in Utah a hot commodity. Even if you live in a safe area, a security system can bring peace of mind and convenience.
If you're in the market for a home security system, this guide will help you choose the best security system and alarm company in Utah.
Home security systems for Utah residents
As you shop around for alarm companies in Utah, it's a good idea to get a general idea of the types of security systems and devices on the market. A good security system will include the following:
Security sensors
One of the most important features of your security system is the alarm. When the alarm is triggered, not only are you and the alarm monitoring company notified, but the alarm also acts as a deterrent to potential burglars, letting them know that your house isn't one to mess with. But how does the alarm know when to sound? Security sensors.
The most common security sensors for your home include:
Door and window sensors. These small sensors are affixed to your door or window and its frame. When the alarm is set and a door or window is opened, the sensors are separated, triggering an alarm. Given that 89% of break-ins occur through first-floor doors and windows, these sensors are a must in any system.
Glass break sensors. This type of sensor can detect the decibel level of glass breaking, triggering the alarm as a result. If a burglar decides to get into your home by breaking a window rather than opening one, your alarm will still sound.
Motion Sensors. With motion sensors, any motion in the sensor's field will trigger an alarm. Motion sensors are also used in lighting or cameras to turn lights on or activate a camera's recording.
Safety alarms
Most people think of burglars when they think of alarms, but not all threats to a home have to do with break-ins. Fires, carbon monoxide and environmental hazards can be both dangerous and costly to your home, so safety alarms that monitor these threats are important.
The most important safety alarms include:
Fire alarms. Utah law requires smoke alarms in the home, outside each sleeping area and on every level of the home.
Carbon monoxide detectors. This deadly gas can only be detected via a working carbon monoxide detector. (As of 2019, all Utah residences are required to have carbon monoxide detectors as well.)
Water sensor. A water leak may not be deadly, but it can certainly be expensive to repair, especially if it goes undetected. Water sensors detect moisture, alerting you to a potential leak before it gets out of control.
Emergency pendant. For the elderly or immobile, an emergency pendant can be a literal lifesaver. Emergency pendants are worn around the neck or on the wrist. In the event of a fall or medical emergency, pressing the pendant will alert emergency services.