Utah is an attractive place for its beautiful scenery, healthy economy, and friendly atmosphere. In Utah, you'll find varied terrain from forests to dry desert red rock. Visitors and locals alike are drawn to the many national parks in the state, which include Zion and Canyonlands.
The state is also a safe place to live. Utah's violent crime rate is lower than the nation's average by around 37.91% although the property crime rate is slightly higher by 2.81%. In 2019, larceny and theft were the most frequent crimes with 53,937 incidents. Burglary cases were at 8,871, and 6,738 vehicles were stolen. Throughout the state, there are many cities and neighborhoods in Utah with far lower crime rates than the state as a whole.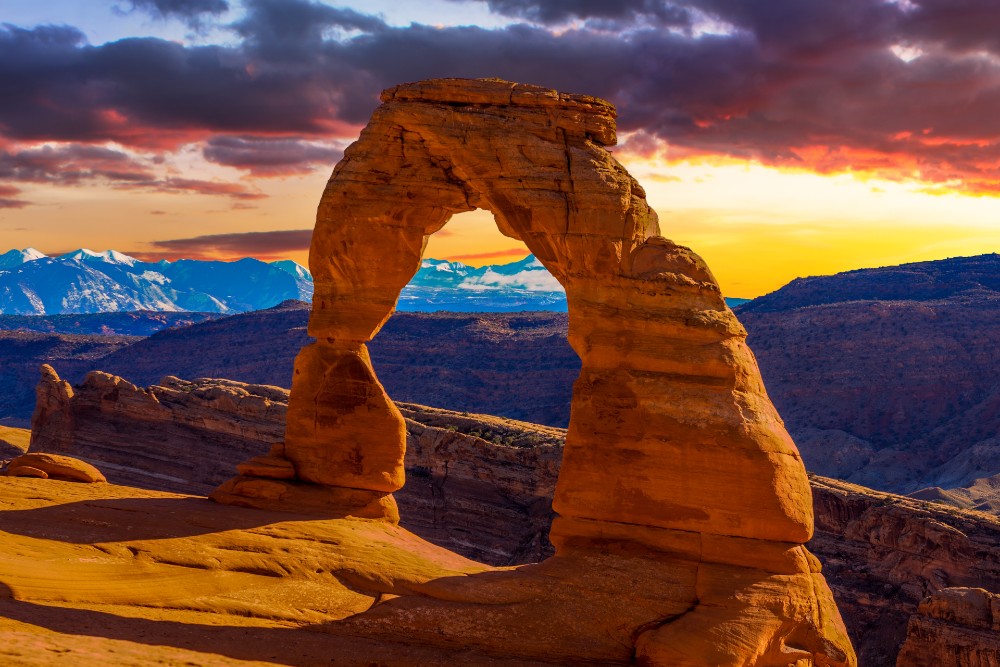 Lone Peak
Lone Peak, a small mountainous city of around 28,000, has a violent crime rate average that's 93.86% lower than the national average. In 2023, the city reported the lowest property crime rate in Utah at 5.8 incidents per 1,000 people. With so much nature surrounding you in Lone Peak, it's easy to feel at peace. There are many rock climbing and hiking opportunities in the area. Some of the points of interest include Bells Canyon Waterfall, Alta Ski Area and Timpanogos Cave National Monument.
Kaysville
Kaysville's violent crime rate was 81.46% lower than the national rate in 2019 and is expected to be even lower in 2023. The city's property crime rate was 60.28% lower than the national average. Like Lone Peak, murder is rare with zero instances in 2019. It's also in a mountainous area with nearby peaks including Francis Peak, Thurston Peak, and Bountiful Peak. The Adams Canyon Waterfall Trail, close to Kaysville, is the second most popular trail in Davis County. It leads to a 40-foot waterfall.
Syracuse
Syracuse, on the eastern side of the Great Salt Lake, has a violent crime rate average that's 78.9% lower than the U.S. average. Its property crime rate average is 70.26% lower. There weren't any murders in 2019, but there were 10 aggravated assaults. Salt Lake City is 30 miles away from Syracuse, giving you convenient access to a major city.
Syracuse West mostly consists of single-family homes and is near the Howard Slough Waterfall Management Area. The vacancy rate is also low, and most residents own their homes.
Syracuse South, close to the Glen Eagle Golf Club, has a low vacancy rate. Most of the properties are large to medium single-family homes and townhomes.
Allison Acres, also known as West Sunset View Estates, has a high number of newer homes built in 2000 or later. This neighborhood has a higher proportion of new homes than 95.3% of the neighborhoods in the United States. The properties mostly consist of large to medium single-family homes and townhomes.