Virginia residents don't have to travel far to reach some of the most popular and exciting tourist destinations in the United States. The state tourism slogan may be "Virginia is for Lovers," but the Old Dominion state is home to attractions that singles and families can enjoy just as much as couples. About 101 million people visited Virginia in 2021, and it's one of the country's most popular vacation destinations.
Many people travel to the state to visit historic sites like Mount Vernon, Williamsburg, and Monticello, but destinations worth visiting don't stop there. Virginia is filled with natural wonders like the Blue Ridge Mountains, Luray Caverns, and Shenandoah National Park, and there are also theme parks, amazing dining and shopping options, and miles and miles of pristine sandy beaches.
If you live in Virginia and are planning a vacation, you will be able to find everything you are looking for without leaving your home state. Whether you want to soak up history, relax on a beach, or hike through unspoiled natural wonders, Virginia has you covered.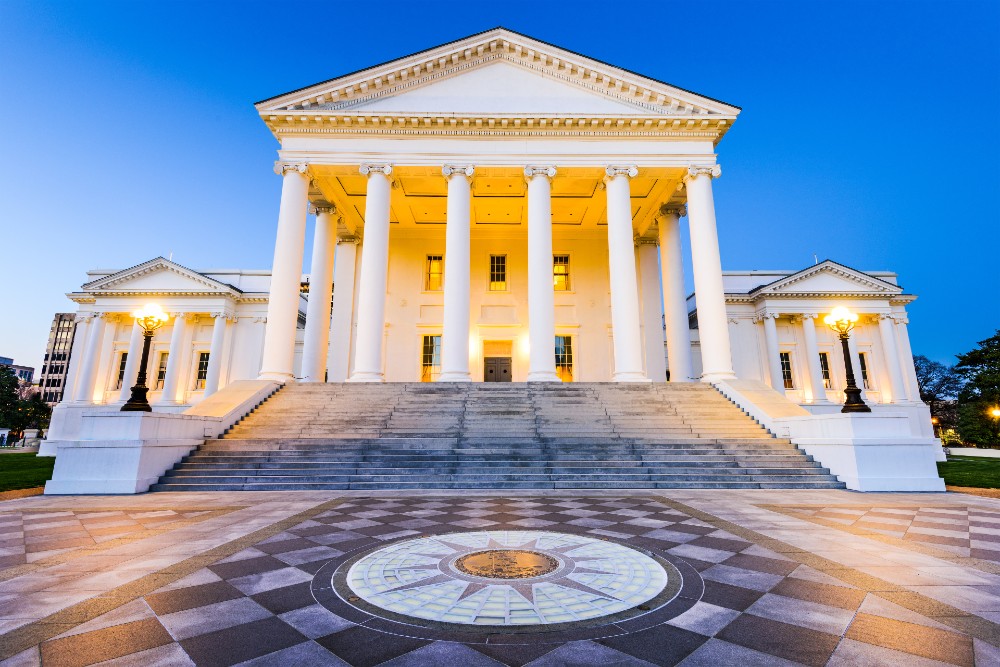 Virginia's long and rich history
It's difficult to visit Virginia and not be impressed by the state's history. Four of America's first five presidents were born in the state, and two of their homes are among the state's most popular tourist destinations. The National Cemetery in Arlington is the country's most hallowed ground, and Virginia has more Civil War battlefields than any other state.
Colonial Williamsburg
The nation's largest and most famous living history museum transports visitors back to the 18th century. Actors portraying historical figures and craftsmen practicing skills that have been lost to time bring Colonial Williamsburg to life, and there are two famous amusement parks nearby if you feel like enjoying a few thrills after soaking up some history.
Jamestown
Before English settlers built homes in Jamestown, the area was populated by the Powhatans. When the settlement was rebuilt in 1957, museums were constructed to celebrate both cultures. There are statues of John Smith and Pocahontas, and there is a glasshouse where you can watch glass blowing demonstrations and purchase handmade glass souvenirs.