Nearly every home in America has a smoke detector and fire alarm simply for personal fire safety. Designed to detect the initial warning signs of fire, smoke alarms are an essential protective measure against one of the largest devastations a home can face. Carrying the potential to permanently damage your property as well as harm members of your family, smoke alarms that alert at the first indication of trouble can be lifesaving.
While you're probably familiar with what a smoke detector looks like, you may be less familiar with how it works. There are two common types of smoke detectors: photoelectric smoke alarms and ionization smoke alarms.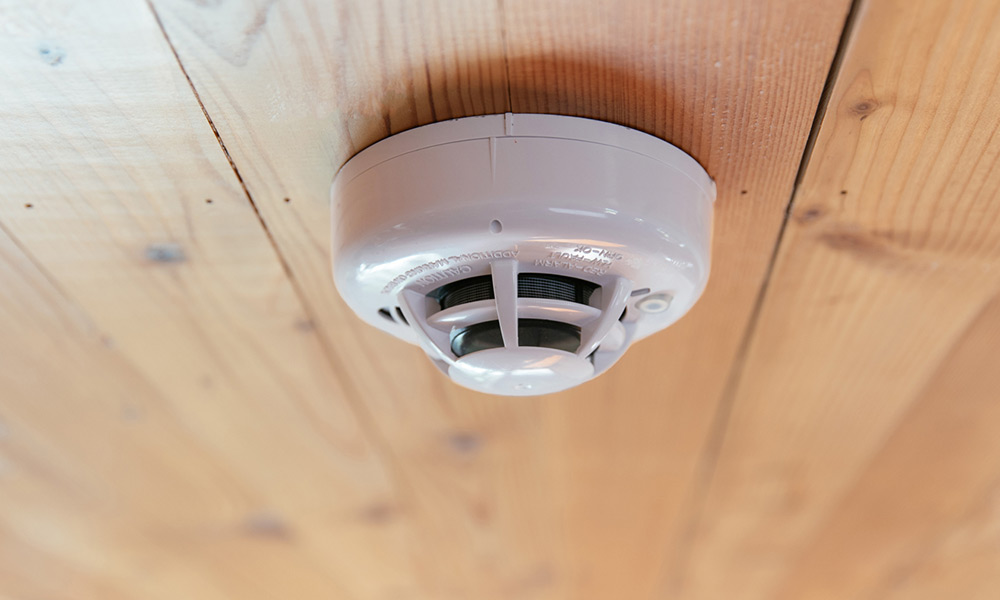 Photoelectric smoke alarms
Inside a photoelectric smoke detector, light is shined across a container and avoids a sensor. When smoke enters this container, the light hits the smoke and reflects light onto that sensor. When this happens, the alarm is triggered and the alarm sounds. The advantage of a photoelectric smoke alarm is it usually can detect a smoldering fire before it jumps to flames and gives you an early warning that something is wrong.
Ionization smoke alarms
The other common type of smoke detector is an ionization smoke alarm. In these detectors, radioactive material is placed between electrically charged surfaces, which creates ionization and an electric current. As smoke particles enter the detector, it interferes with the current and triggers the alarm. Ionization smoke alarms are commonly found in kitchens because they respond well to flaming fires commonly caused by a cooking appliance or other fire starting appliances.
If you want to simplify things, you can also purchase dual sensor smoke detectors which give you the best features of ionization and photoelectric alarms.
Vivint smoke detectors
Vivint smoke detectors are battery operated and designed to detect both smoke and rapid changes in heat, giving you the best possible forewarning in case disaster strikes.
With these five fire safety tips, you can make the most of your smoke alarms and do right by your home.
1. Strategically place your smoke detectors
There are many places throughout your home that can accommodate a smoke alarm, making it important to strategize. Place fire alarms throughout the home in places where fires are most likely to occur, such as in the laundry room or basement and above the stove.
2. Have enough devices for your home
One smoke detector is simply not enough for a multi-level family home. If a fire starts in the kitchen while you're cooking and your fire alarm is on an upper floor, you may not notice until it's too late. A reasonable guide to protect your family is to install at least one smoke detector per floor to ensure every incident is recognized as soon as possible. The smoke alarms can also give family members an early warning to escape if needed.
When determining how many smoke alarms you need in your home and questioning is a smoke detector enough protection, be sure to consult your local code requirements to determine the right amount of adequate protection for your home.
3. Download the Vivint Smart Home app
The Vivint Smart Home app is an invaluable tool for protecting your home. Providing up-to-the-minute coverage on everything happening both inside and outside your house, you can always make sure you're apprised of any issues. The app can also issue email and text alerts when the status of any home device changes, ensuring you know what's going on, even if you're away from home.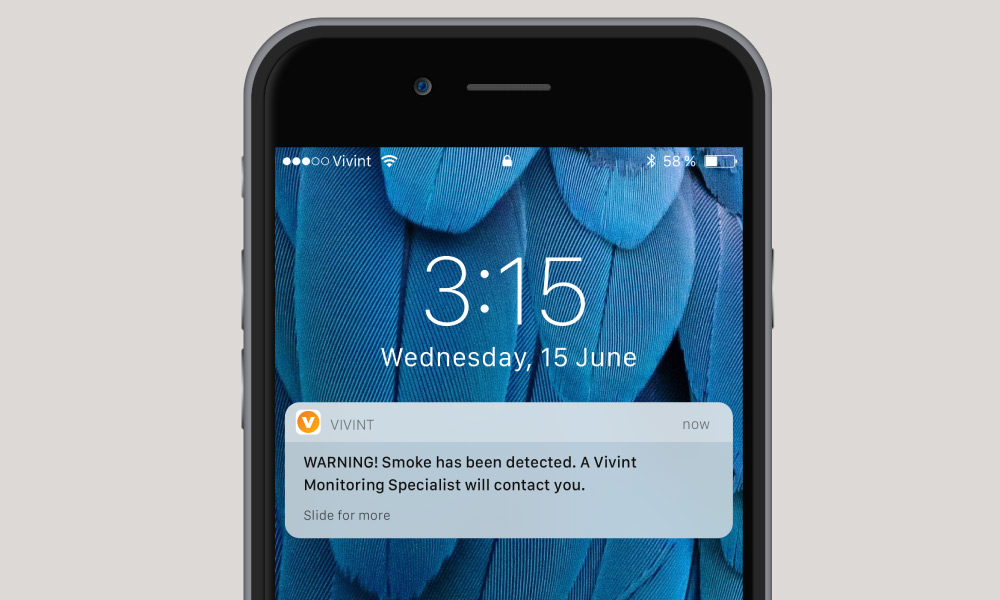 In addition to monitoring smoke alarms, the app can also monitor carbon monoxide detectors. A carbon monoxide sensor is another important safety feature for your home, detecting the toxic, odorless, and colorless gas. Many types of carbon monoxide detectors plug into the wall, drawing power from the electrical outlet. The wireless Vivint carbon monoxide detector is battery operated and hardwired into a wall.
4. Test device batteries regularly
As with all battery powered electronic devices, the batteries in smoke alarms will die after prolonged use. Although some batteries claim to be long-lived, most must be changed every year or two to ensure adequate protection and prevent nuisance alarms. A fire alarm without working backup batteries will not function properly in case of a fire, leaving you and your family vulnerable when you need help most.
Similar to a smoke alarm, the battery in a carbon monoxide sensor needs to be periodically changed.
5. Ensure your devices are connected to a central monitoring station
Many people who install security systems don't bother to swap out smoke detectors. Although retail smoke alarms will announce the presence of smoke appropriately, they will not notify emergency personnel or send you alerts in case of a fire. A Vivint smoke detector is connected to our alarm monitoring which notifies emergency services as soon as signs of fire are detected, ensuring you get help as soon as you need it.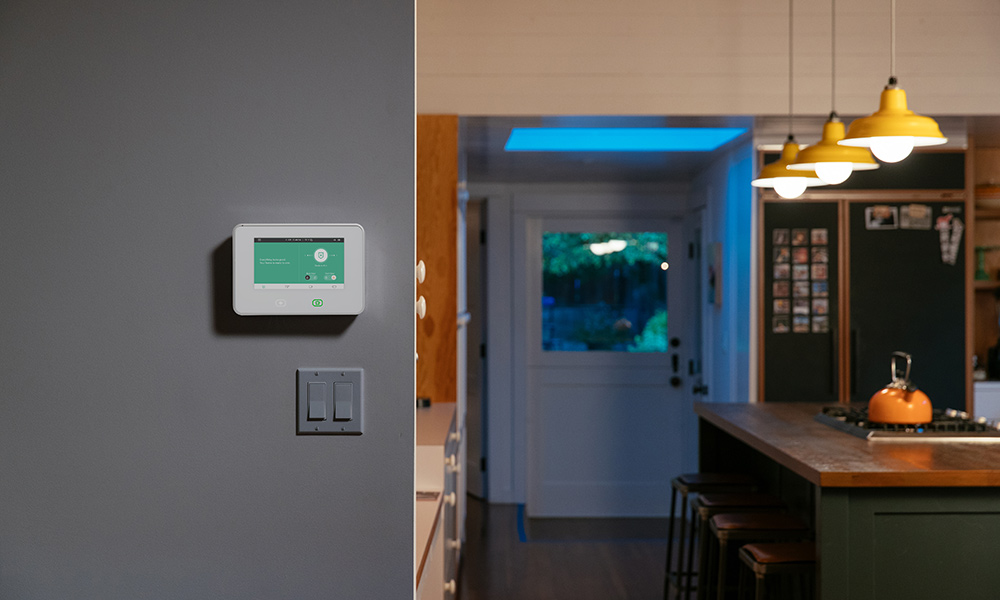 If you already have hardwired smoke detectors installed, you can install a Vivint FireFighter device, which is a battery operated sensor that is placed within six inches of an existing smoke alarm and listens for the alarm to sound. If a smoke alarm goes off, the FireFighter sensor notifies the Vivint SkyControl™ Panel, which sends a notification to your phone and alerts emergency services.
Your family deserves the best protection possible.
With Vivint protection, you can always be sure your home is in good hands.
Learn more