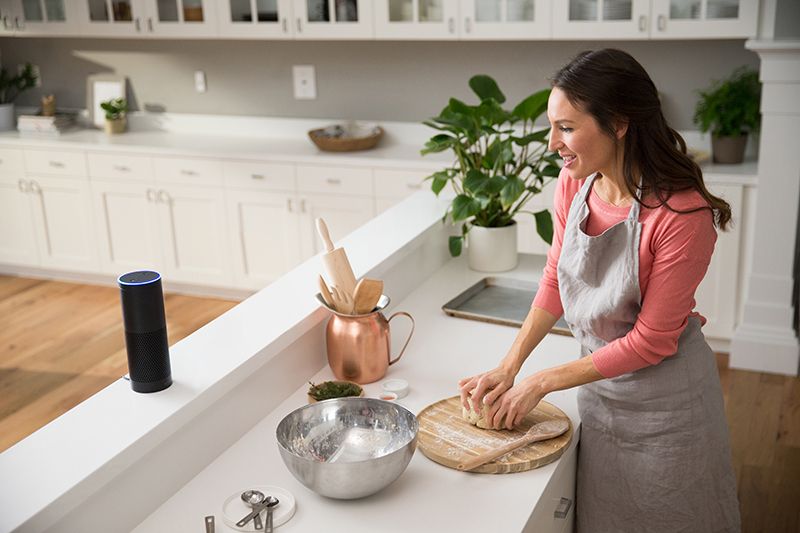 It's no secret the kitchen is one of the most important rooms in the house, acting as both a place to make our food each day and a gathering place for families.
It's also where we spend a good portion of our day. The average American spends just over two hours preparing and cleaning up after meals each day. And if you're prepping a holiday feast, that number jumps significantly—it takes 7 hours on average to prep and cook a Thanksgiving meal.
With that in mind, it makes sense to improve your experience in the kitchen as much as possible.
Smart home ideas for the kitchen
Take a look at how a smart kitchen can help you out in the kitchen.
Let your smart speaker lend a hand
A smart assistant like Google Assistant or Amazon Alexa becomes your personal assistant in the kitchen by performing a number of tasks for you when your hands are full, like: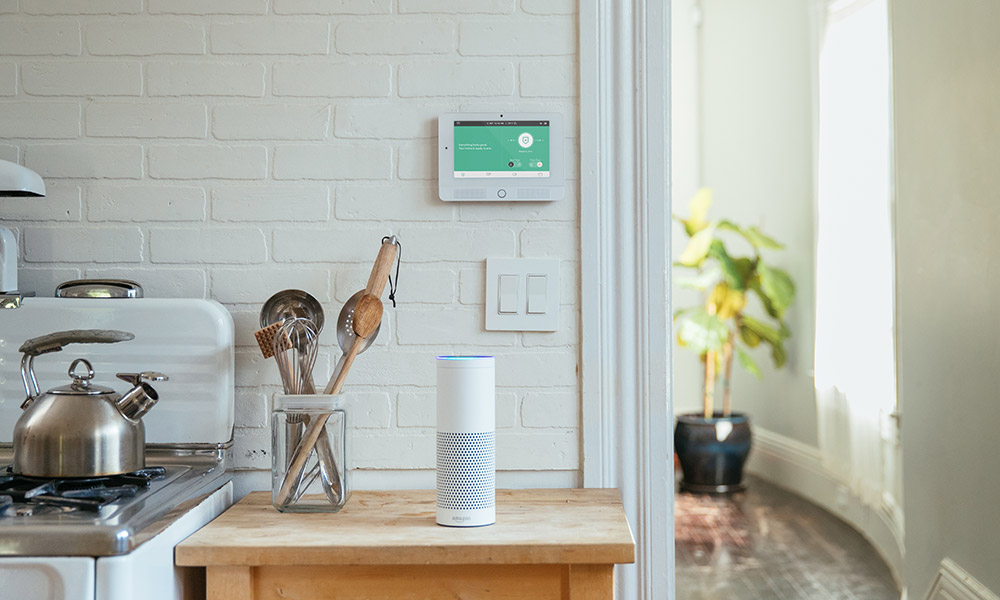 Adjust the temperature. If you've ever had the oven and burners going all at once, you know how stuffy and warm the kitchen can get. With a smart thermostat in your smart home, you can ask a smart assistant to lower the temperature without having to pause your meal prep. "Alexa, lower the temperature 5 degrees."
Set timers. Timers are a must in the kitchen, especially when you're juggling tasks. But when your hands are covered in food, who wants to smear it all over the oven timer? With your smart assistant, you don't have to. Just say, "Hey Google, set the timer for 30 minutes."(Fun fact: you can actually set multiple timers and name them, so if you're cooking multiple dishes, you can set a veggie timer, main dish timer, and dessert timer to help you keep track. "Alexa, set veggie timer for 10 minutes."
Answer questions. Want to double a recipe, do measurement conversions, find out how to substitute a missing ingredient, or are unsure of the internal temperature your meat should be? Just ask Google or Alexa!
"Alexa, how many tablespoons in a cup?"
"Hey Google, what should the internal temperature of turkey be?"
Make a grocery list. If you used up the last of the milk or need to pick up some eggs next time you go to the store, just tell your smart assistant to add it to the list. You can access it from your smart home app next time you're at the store. "Alexa, add garlic salt to my shopping list."