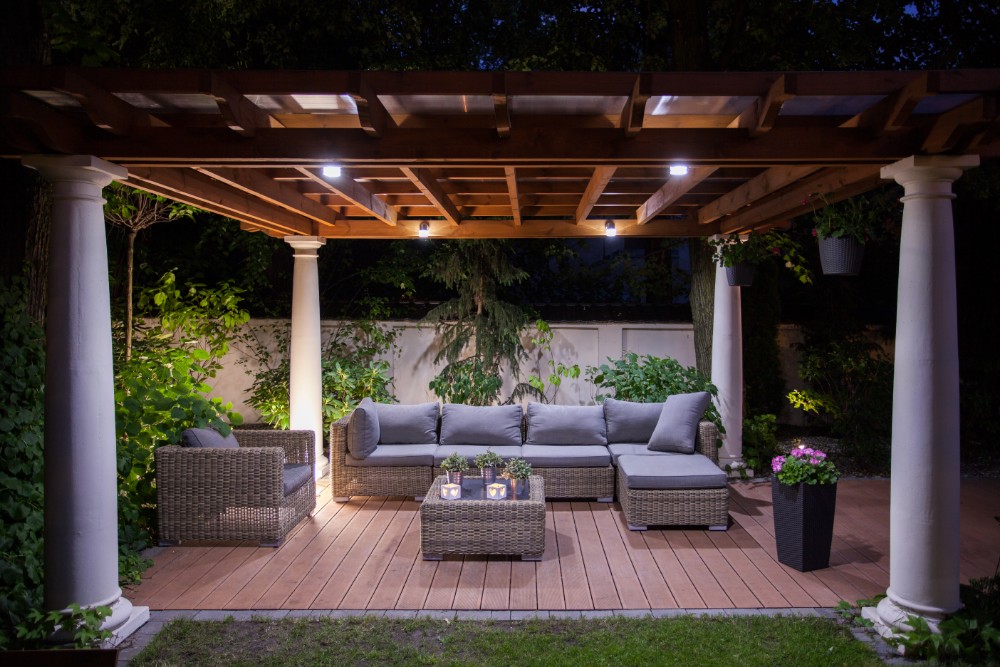 Your backyard is special—a place to create memories with your children, host family barbecues, and sit back and relax with your family. You've put in the effort to design a backyard that suits your family just right.
We'd like to help you keep it that way.
Learn how to protect your outdoor furniture and other belongings from both property theft and harsh weather conditions with these six tips.
1. Lock up with a steel cable
You can go to practically any hardware store and buy a steel cable to protect your outdoor furniture and other valuable items. These cables are affordable, easy to use, and effective.
All you have to do is run the cable through the base of several different pieces of furniture and lock it with a store-bought padlock. This criminal deterrent secures all of your furniture into one heavy connection that is difficult for would-be thieves to get away with.
2. Put a lock on your shed
Many homeowners add a shed to their backyard for additional storage space for items like landscaping equipment and tools. Unfortunately, a backyard shed without a lock is a super easy target.
Make sure to lock up your shed with a heavy-duty padlock to protect your possessions inside. If your shed is placed a good distance from your back deck, you may want to install additional security measures near your shed, such as outdoor security cameras.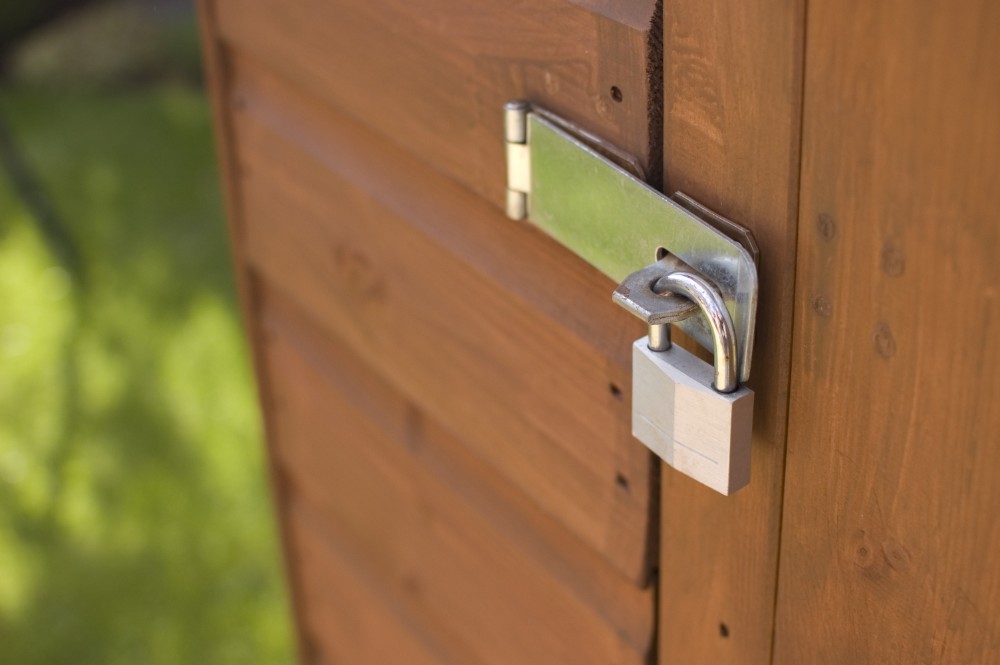 3. Utilize indoor storage
You know what they say: out of sight, out of mind. You can effectively protect your outdoor furniture from theft and harsh weather by keeping your patio set in storage when you're not using it.
This doesn't mean you need to transfer your entire outdoor dining set after every family BBQ, but you should move your furniture to sheltered storage during the cold winter months. Not only will this eliminate your risk of having your outdoor goods stolen, but it will also keep your furniture in better condition for years to come.
When patio furniture is left outside for long periods of time, the colors of the fabric begin to fade, rust forms, mildew grows, cracks occur, and much more. It may seem like a hassle to move your patio set indoors, but the long-lasting quality will be well worth the effort.