With landscapes ranging from gentle beaches to soaring mountains, Virginia is diverse. Depending on where you live in Virginia, you can experience vastly different cultures, job opportunities, crime rates, and climates. So, what makes Virginia's different cities so special? Whether you're looking for a new place to move to or you just want to learn about your state, here's what you need to know about the best places to live in Virginia.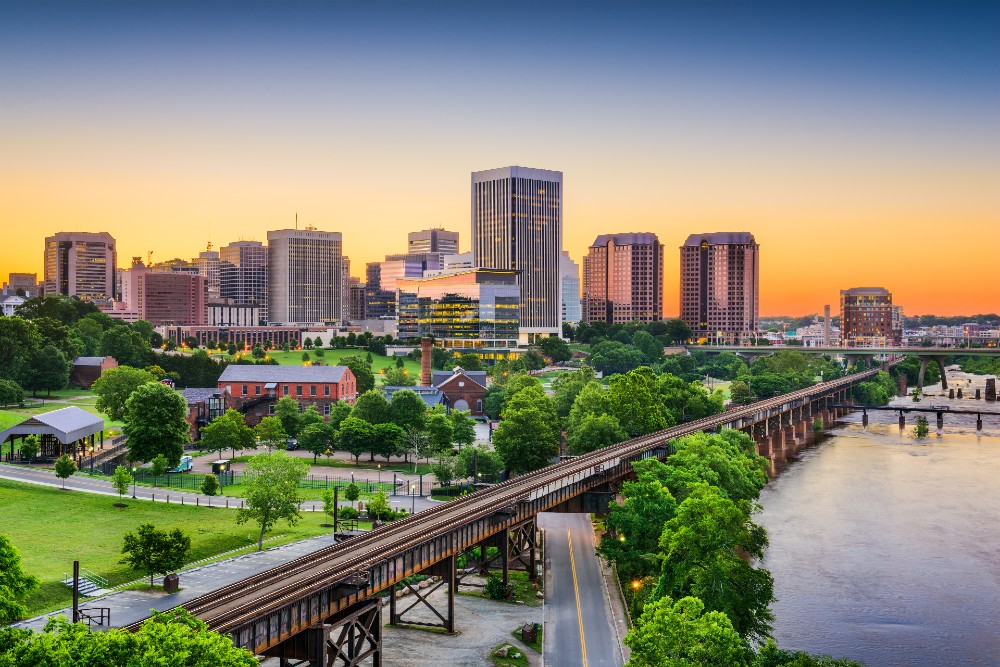 People's favorite places to live in Virginia
Virginia has a little bit of everything. You can choose from big cities with a lot of excitement, peaceful and practical suburbs, or small towns surrounded by nature. Here are some of the top Virginia cities to live in.
Vienna
If you're interested in living in Virginia while being near Washington D.C., Vienna is an excellent choice. This suburban town is a great mix of single-family homes, parks, shops, and restaurants. It has excellent schools and healthcare, and its crime rates are well below national averages.
Vienna has been ranked as its number one place to live in Virginia because it offers big-city convenience with a small-town feel. You can shop at boutique stores and wander through gorgeous parks, but it's just a 30-minute drive to all the excitement of Washington D.C.
Purcellville
If your main question is, "Is Virginia safe?" then this is the city for you. Purcellville currently has the lowest crime rates in Virginia. It has only 4.7 crimes per 1,000 residents, making its crime rate 72% lower than state averages.
In addition to being one of the safest cities in Virginia, Purcellville is also a great spot for those who like small-town living. This peaceful town has just 8,200 residents, but it's known for its stunning hiking and local artist community. It also has plenty of delicious restaurants and many charming community events.