Known as the Mountain State, West Virginia naturally provides easy access to fun outdoor activities, beautiful state parks, and historic destinations. Like any state, however, crime occurs no matter where you live. The crime rates throughout West Virginia are 3.64 per 1,000 residents for violent crimes and 18.04 per 1,000 residents for property crimes.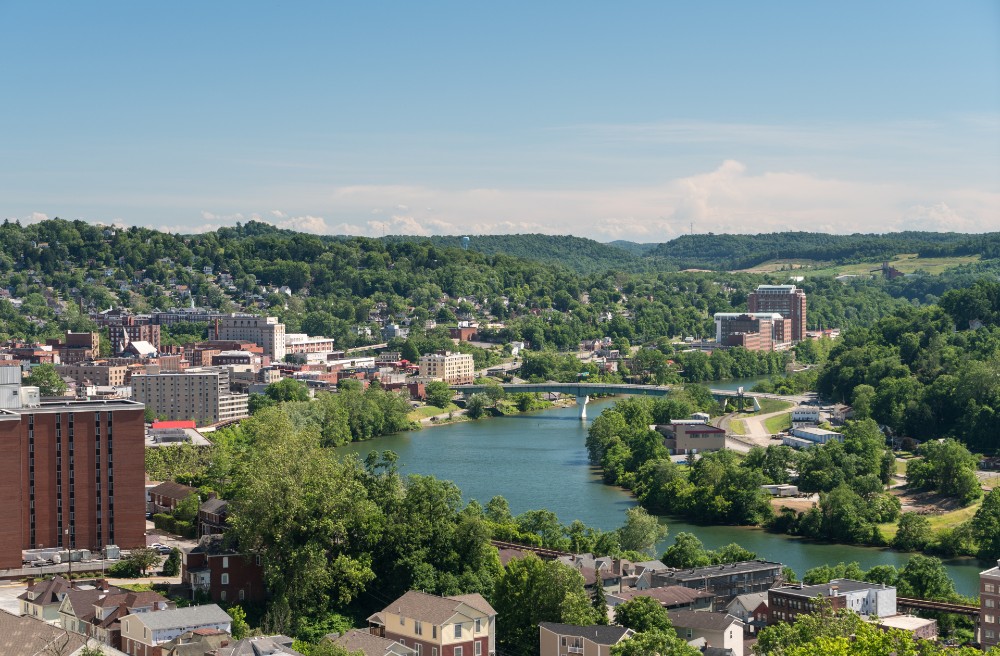 Charleston
As the capital of West Virginia, Charleston is a large city with a rich history. Residents have scenic views of the Kanawha and Elk rivers. A couple of the more popular museums in Charleston include the West Virginia State Museum and The Clay Center for the Arts and Sciences.
When considering the crime rates in Charleston, violent crime rates are 6.21 per 1,000 residents, while property crime rates are 35.63 per 1,000 residents. Crime rates are at their lowest in neighborhoods like Loudon Heights, Rocky Fork, and Sissonville.
Morgantown
Morgantown is a picturesque city that is home to West Virginia University, which includes the university's sculpture garden and art museum. Much of the city consists of old-growth forest that provides great spots for hiking and other outdoor activities. With a population of just over 29,300, Morgantown is a mid-sized city that offers something for everyone.
Crime rates in Morgantown for violent crimes and property crimes are 3.22 per 1,000 residents and 27.31 per 1,000 residents respectively. The locations with the lowest crime rates include Imperial Woods, Van Voorhis, and Brookhaven.