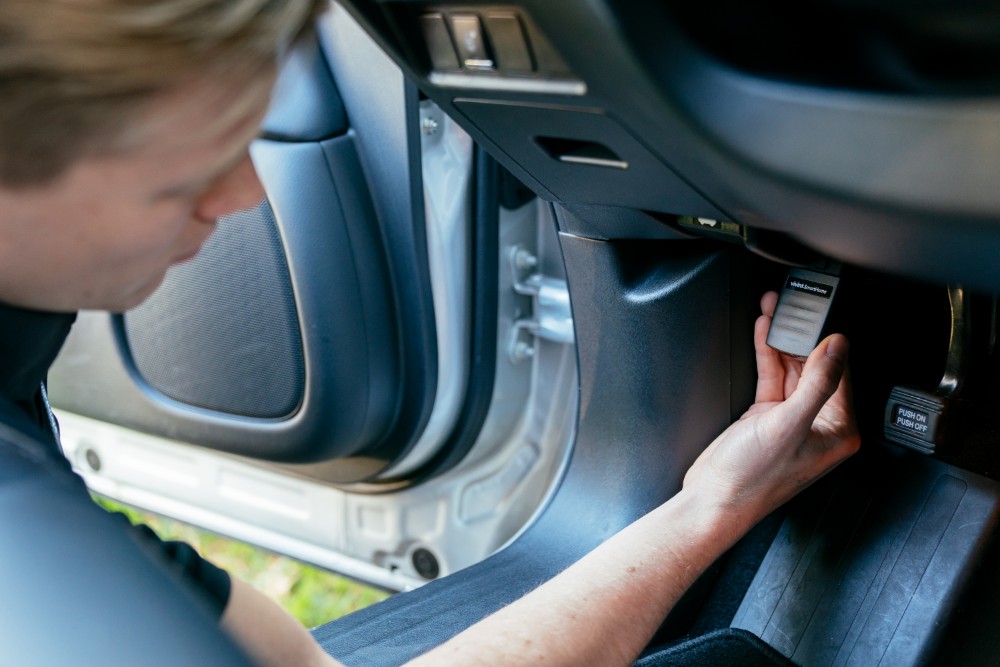 For most people, a car is a major purchase. The average price of a new car is $31,000, while the average used car costs $19,700.
When you're spending that kind of money, it makes sense to want to protect your investment. Not only that—you also want to protect the people in your car, whether it's you, a family member, or your newly-licensed teen driver.
With Vivint Car Guard, an app-based vehicle protection service with GPS tracking, you can do just that.
Take a look at how this kind of service works and protects your car—and those who are driving it.
How does a GPS tracker and diagnostic tool work?
Cars that are equipped with GPS trackers and diagnostic tools can provide you with valuable information about where your car is at any given moment as well as the health of your car.
GPS tracker
A GPS tracker uses a satellite-based system called the Global Positioning System (GPS) to pinpoint the location of a person or thing at any given time. You're probably familiar with the use of GPS technology in your daily life already—airplanes use it to navigate to and from their destinations, your phone uses it to tell you restaurants that are nearby, and even your fitness tracker uses it to show you how many stairs you've climbed or miles you've jogged.
In your car, a GPS tracker can prove useful in a number of situations, including:
If you ever need to locate your car. In the event your car is ever stolen, authorities can use a GPS tracker to see where your vehicle is and whether it's parked or moving.
You need directions. If you're headed to an unfamiliar location, a car equipped with GPS can provide you with directions to your location.
In an emergency. If you're stranded on the side of the road, your GPS can help emergency personnel or roadside assistance reach you even if you don't know where you are.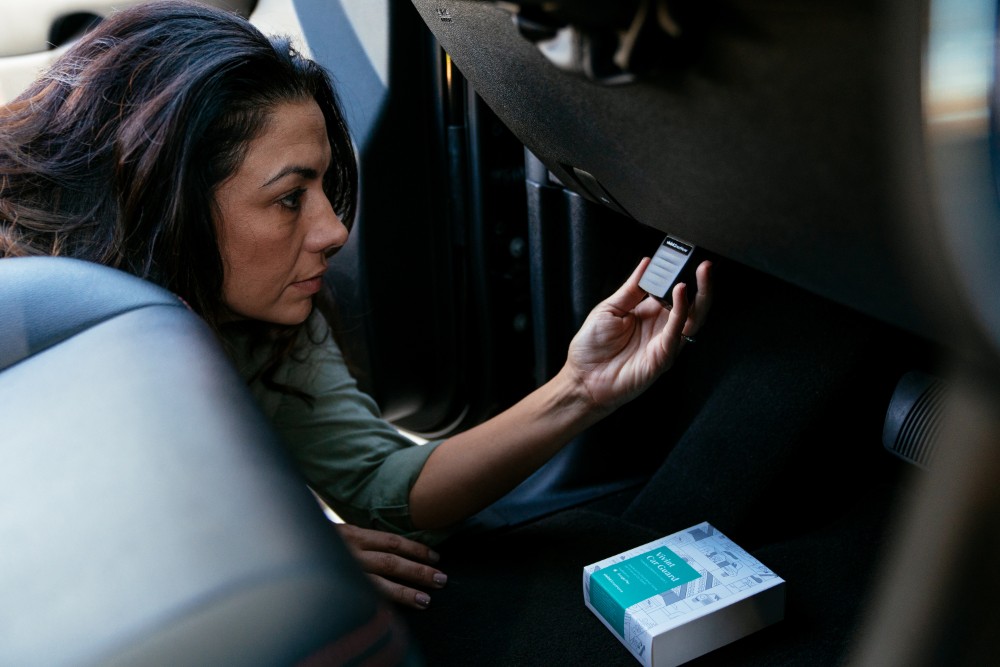 Onboard diagnostic tool
You're driving down the road and your check engine light comes on. Or, you're pulling out of your driveway and notice a mysterious liquid that wasn't there before you parked. These things happen to every driver at some point. They could be serious, or they could be nothing.
But when it comes to your car, what you don't know can hurt you—and your wallet—so it's best to get to the bottom of lights and leaks as quickly as possible. With an onboard diagnostic (OBD) tool, you can determine what's going on with your car.
An OBD tool can be easily connected to the standard onboard diagnostics port (OBD-II) that comes with most vehicles. From there, the OBD tool can help diagnose what's wrong with your car.
So if your check engine light comes on or there's a leak in your car, the tool provides a code that tells you what's wrong. From there, you can go to a mechanic to get it looked at or repaired.
Cars equipped with both GPS trackers and onboard diagnostic tools, like Vivint Car Guard, give car owners the benefit of always knowing where their car is located and when their car needs attention from a mechanic.