New Mexico is called the Land of Enchantment, thanks to its stunning desert landscape, rich cultural history, and plenty to see and do for residents and visitors.
If you call New Mexico home or are considering a move there, a home security system is a smart choice to protect your investment. But with so many options, choosing a security system for your home can be daunting.
If you're in the market for a security system, this guide will help you choose the perfect security system for your New Mexico home.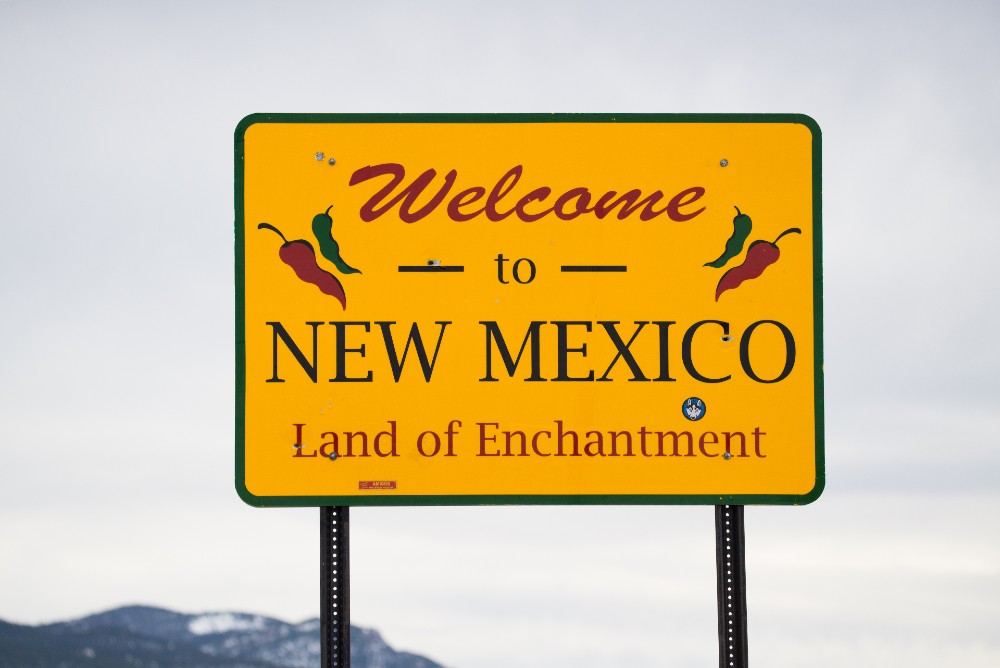 Home security systems for New Mexico residents
At their most basic level, all home security systems serve the same function—to identify and alert you to unauthorized access in your home. But smart home security systems have evolved from basic burglar alarms to include numerous of devices that work together, from smart locks to video surveillance and everything in between.
Some of the devices and capabilities that make up a well-rounded security system include:
Security sensors
All security solutions use sensors to trigger alarms. When your system is armed and a security sensor is tripped, it triggers your burglar alarm and the security company's monitoring center.
Different security sensors you might have in your home include:
Door and window sensors that set off the alarm when a door or window is opened
Glass break detectors that can tell when glass is breaking, sounding the alarm
Motion detectors that sense motion in specified areas and trigger the alarm
Safety alarms
In addition to security sensors, safety alarms are an important component for any home and include:
Smoke detectors, which are now required by law in every state. You should have smoke detectors in every bedroom, outside every sleeping area, and on every floor of your home.
Carbon monoxide detectors, which are the only way to detect deadly carbon monoxide. (New Mexico is also one of the 28 states that require CO detectors in residential buildings.)
Water sensors may not be the life-saving devices that smoke detectors and carbon monoxide sensors are, but they can save you thousands of dollars in water damage by detecting moisture or leaks in areas susceptible to water leaks.
Emergency pendants, or senior alert devices, are worn around the neck or on the wrist and provide a way for people who are disabled, immobile, or prone to falls to contact emergency services.
Surveillance cameras
Security cameras are a must for any home surveillance systems these days. Most security camera systems will include some or all of the following:
Outdoor cameras to monitor your property day and night. (Advanced cameras like the Outdoor Camera Pro also go a step further and include features to proactively deter crime on your property.)
Indoor cameras that help you monitor the inside of your home. They can also function as nanny or pet cams so you can check on kids and pets.
Doorbell cameras that allow you to answer the door remotely and see and speak to whoever is at the door.
Video storage and playback capabilities are important features to consider as you shop for security cameras as well. Look for alarm companies that offer cloud storage and playback, so you can access your camera footage when you need to.
24/7 monitoring
When it comes to alarm monitoring, security systems can be monitored one of two ways: professionally or by the homeowner.
DIY monitoring means it's up to whoever is home to contact emergency services if an alarm goes off. Obviously, this can be difficult or even impossible if you are away from home or if you are injured and can't get to the phone.
Many people opt for alarm companies that provide professional monitoring services. 24/7 professional alarm monitoring provide peace of mind and round-the-clock protection. If an alarm goes off, the monitoring center will contact you to ensure there isn't a false alarm. If you're not home to verify, or if you can't answer the phone, they will contact emergency services on your behalf to ensure you get the help you need.