How a Smart Home makes your life easier and cozier
It's that time of year when the temperature starts falling and yearning for coziness is calling. Be greeted by instant comfort as soon as you open your front door with a Vivint system. With home automation, there's less worry and more enjoyment in your home. This means no more wondering if the lights were left on or if the garage door is open.
Here are a few ways Vivint offers convenience and comfort while also saving you time and money: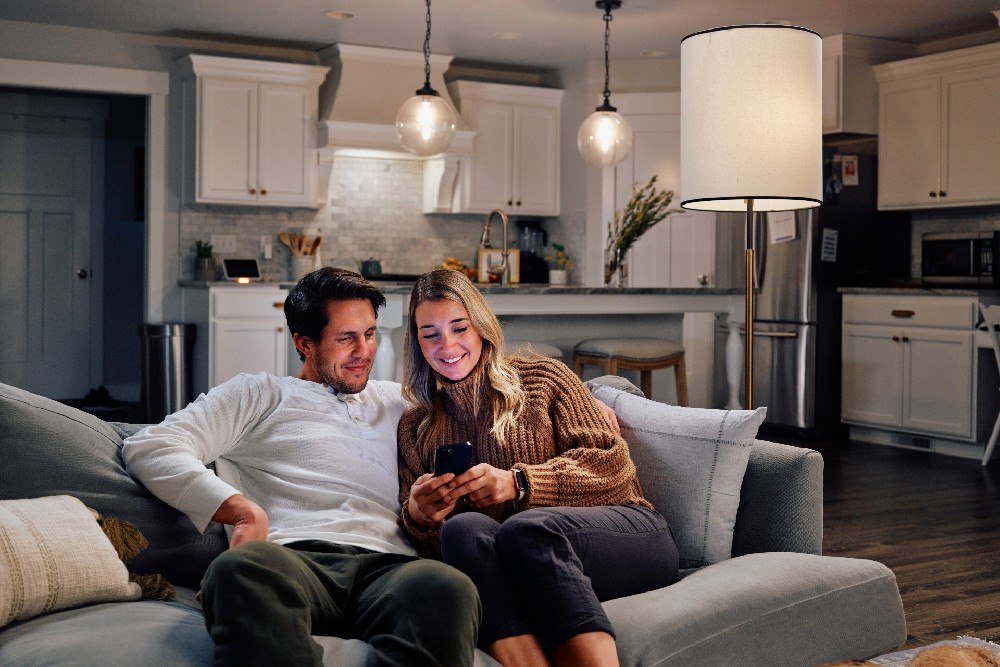 Save money with Smart Thermostat
Are you always fidgeting to find the perfect temperature? Now you can automate it so that when you're home, away, sleeping, or even on vacation, it'll automatically adjust to your preferences. When paired with Vivint motion sensors, the smart thermostat knows when you leave and will decrease the temperature, saving you on money and worries.
Control lighting with Smart Plug
Forget to turn off the lights? Not anymore. With the Vivint Smart Plug, you can control your lights all with the touch of a button. For added convenience, you can set up home automation with your Vivint security cameras, so that when the camera spots you your desired lights will turn on.
Easy entry with Smart Locks
You left the door unlocked, again? No problem! Vivint Smart Locks allow you to lock and unlock your door all through the Vivint app. With 30 customizable entry codes, keyless entry is made easy for not only yourself but friends and family.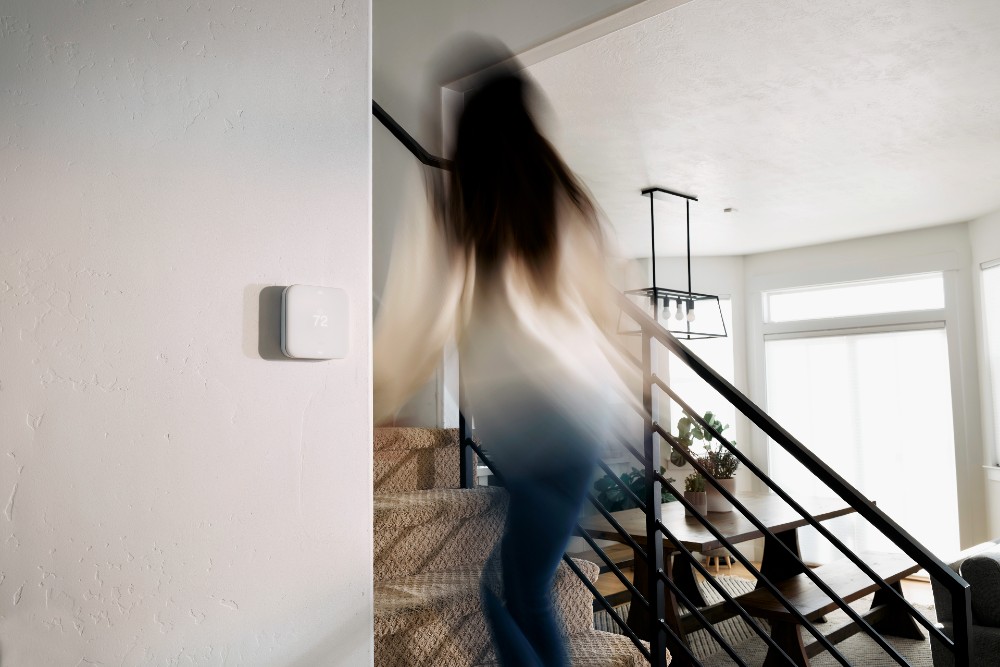 Now that we have the automation down, let's maximize the coziness:
At-home spa experience
Imagine coming home after a long day in the office, and the moment you open your front door, it feels like you entered a spa. You're greeted by the calming scent of your favorite essential oils, soothing sounds, and mood lighting. Sign me up! This is all possible without flipping a switch. The Vivint Smart Plug allows you to automate your appliances and lights to create your desired experience.
To set this up:
First make sure your scent diffuser, sound machine, and lamps are plugged into the Vivint Smart Plugs
For your lamps, you will want to hit the dimmer switch on the back of the Smart Plug to ensure that it is programmed to dim
Then go to Menu
Tap Custom Actions
Tap the plus button at the top right
Tap outlets to turn on
Select which outlets
Select the brightness level (if applicable)
Select when (insert door lock name) is unlocked at the keypad
You can also have it turn on when the garage door opens or create a shortcut for this feature so that all you have to do when you leave the office is manually tap "Spa Experience"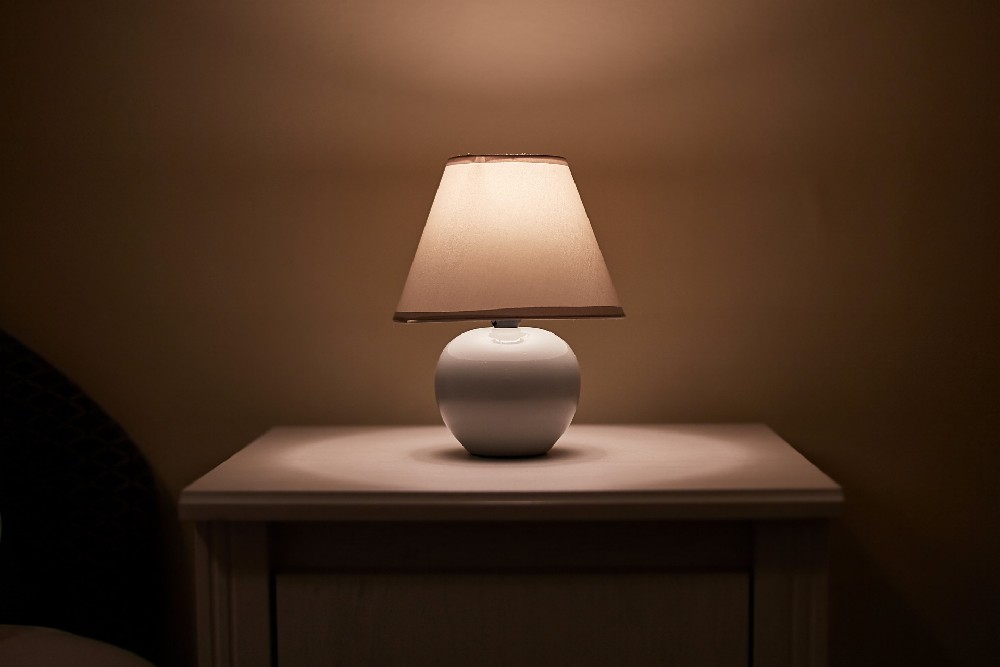 The perfect cozy temperature
When you're falling asleep at night the last thing you want to do is get out of bed to adjust the thermostat. With the Vivint Smart Thermostat, you can adjust the temperature from the comfort of your bed. Even better, automate it.
To set this up:
Open your Vivint app
Click Thermostats on the bottom
Tap on the setting icon in the top right corner
Edit the Sleep states to your desired temperature
Coffee in bed
Have coffee be made while you're just waking up. How? Through the Vivint Smart Plug.
To set this up:
First, make sure your coffee maker can brew automatically when it's turned on
Plug your coffee maker into the Vivint Smart Plug and name it Coffee Plug
Now it's time to customize the Smart Plug to turn on in your Vivint app
Click on the Menu
Tap Custom Actions
Hit the plus button at the top right
Tap outlets to turn on
Select when (insert what option works best for you)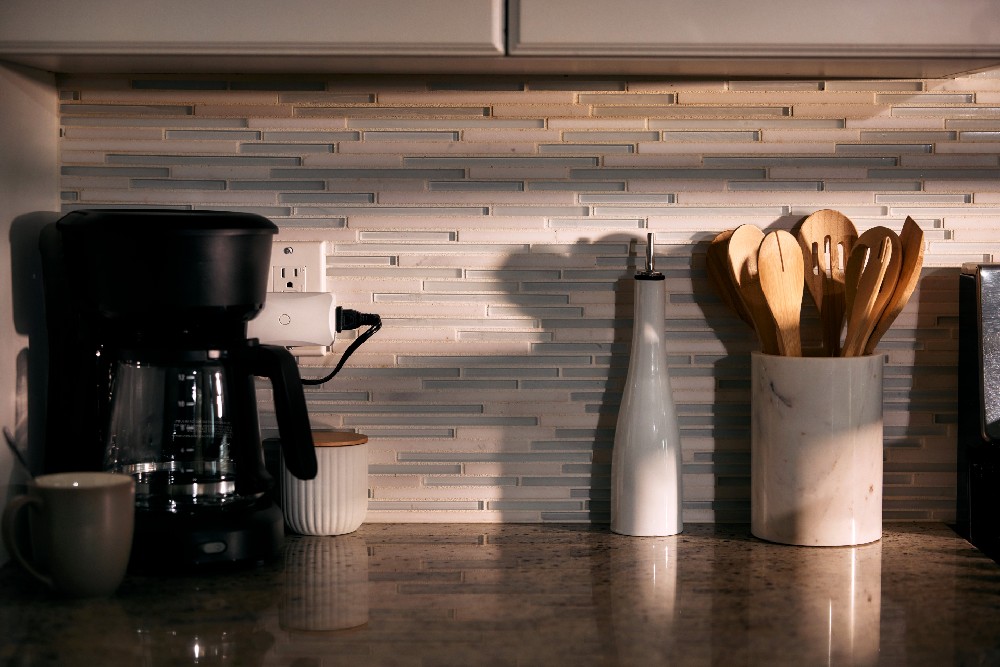 Peace of mind is conserving energy, saving money, and creating automatic coziness 24/7.
Questions? Contact our Smart Home Pros today at 855.822.1220 to help you set up your home automation to make life easier and cozier or visit us here.