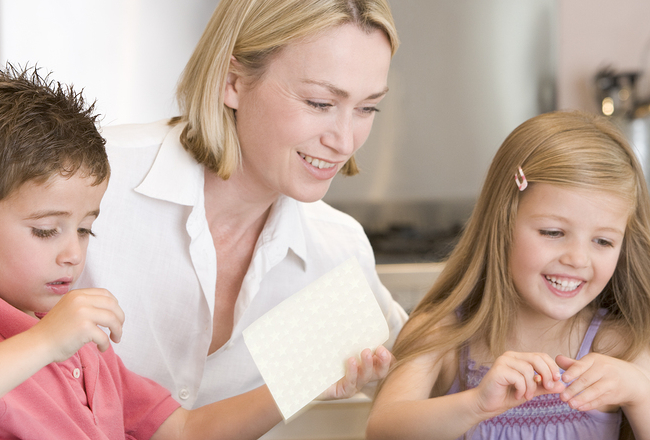 No job is more difficult than raising children. Smart home technology is the helping hand parents need. From monitoring systems, to making your home more accessible. Here are 5 easy-to-use smart home ideas to relieve parents' stress.
1. Give children independence with Amazon Echo
Amazon Echo gives your child control of your home with only their voice. When paired with a smart home platform like Sky, the entire home is at your children's fingertips. From turning off lights to adjusting the thermostat, everything can be controlled with voice commands. This gives your children unmatched independence, freeing you from worry.
2. Keep kids comfy with automatic temperature adjustment
Keep your kids warm during cold nights and cool all summer with zero effort. A smart thermostat automatically controls the temperatures throughout your home. This keeps your child be comfortable throughout the house. No buttons or monitoring needed. Better yet, the automatic control saves you money on energy costs.
3. Protect your children from strangers when they're home alone
Picture this: a stranger approaches your door. You get a notification on your phone at work. Through your smartphone, you check your doorbell camera to see who it is. The two-way talk feature allows you to ask your guest to come back later or tell that salesman to take a hike. You painlessly answered your own door without even being home. The visitor thinks you're inside, protecting your children while they're home alone.
Keep an eye on your kiddos with a convenient in-home camera. Contact the experts at Vivint today.
4. Chat with your child from anywhere
Keep an eye on your kids and always be available, no matter where you are. With in-home cameras and a smart home system, you can see and talk to your children from anywhere in the world. Solutions like the Indoor Camera allow your children to call you through your smart home app with the touch of a button.
5. Make your home your caretaker
A smart assistant really brings your entire smart home together. The smart assistant learns from your family and anticipates your needs. If you turn off the lights for bedtime and start playing lullabies at 9:00 PM, the lights will automatically shut off and the soft sounds will start right on cue.
Ready to get started? Contact the experts at Vivint today.