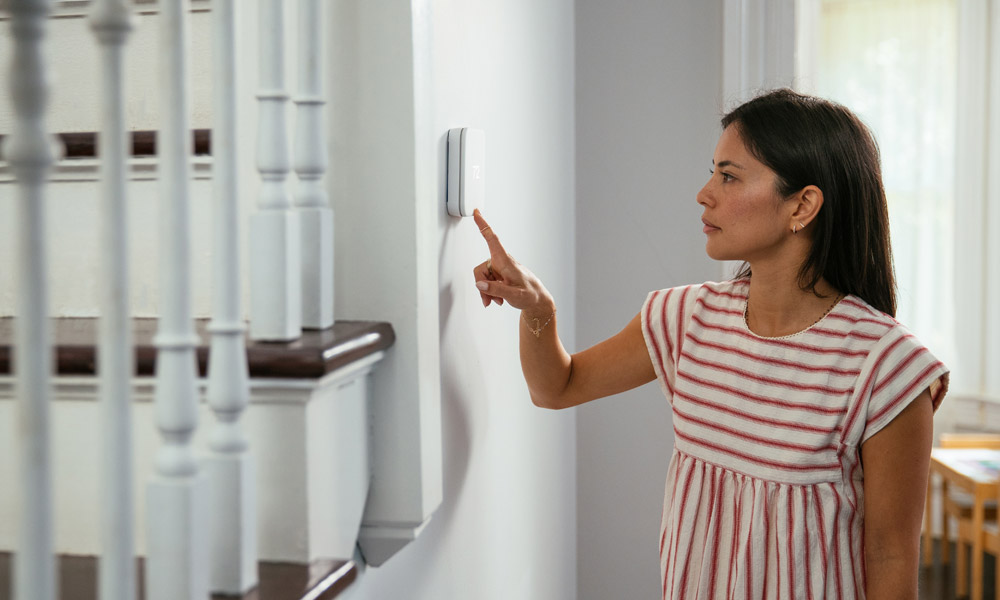 One of the best features that have come out of the home automation movement has been the advent of the smart thermostat. These wonderful devices make it possible for you to not only program your heating and air conditioning system to, what you believe, is the most comfortable and economical settings. They can learn your habits, your preferences and allow to remotely access your homes HVAC system while away.
All of these features have not only raised the standard of comfort in the homes where they have been installed, they have proven to be a wonderful way to minimize your home's heating and cooling costs without sacrificing comfort.
Of course, like any technology, there are better and worse ways to utilize it. So, in the interest of maximizing the benefits you can receive, from a Smart Thermostat, we offer you these proven tips.
Give it time to learn
When you first start setting your Smart Thermostat it will take time for it to learn your habits and schedule. Be patient and don't overwork the system. It takes time for the temperature in your home to change. When you manually adjust setting, give the system time to work. Continuously running the set points up and down, will only extend the learning curve and cost you both time to reach full automation and money on your heating and cooling bills.
Utilize the remote access features
It is no secret that the harder your heating and cooling system has to work the more it cost you to operate. If you are going to get off work early, Use remote access to adjust the temperature of your home before leaving the office. Not only will you be welcomed by a more comfortable home. Your system can work its magic before you are there opening and closing doors and adding extra load.
By the same token, if you are going to be late getting home or are called away unexpectedly, use your remote to cancel the next adjustment cycle until it is needed. This will save you a load of money.
Widen settings while you sleep
In the winter, allow your home's temperature to drop lower than you would normally consider comfortable. Not only will you save money on your heating bills, studies have found that rest is actually enhanced by the cooler temperatures.
Utilize add-ons
Smart thermostats are loaded with added features learn to utilize them. They are an integral part of your home automation system. Allow it to work with your system not just as an independent unit.
A study by the Energy Trust of Oregon and another by the Indiana Utility Vectren both found that on average a Smart Thermostat cut people's energy bills by about 12%. In simple terms, that means saving the equivalent of 3 months utilities a year. Consider the convenience and comfort that they bring that sounds like three votes in favor of having and Smart Thermostat installed.