The average home in the United States has 10 connected devices. As more and more people experience the benefits of smart homes, that number will continue to climb.
Smart homes and security systems help make life safer and more convenient, but with so many different smart devices, how do you control them all in a way that's both efficient and easy? Control panels and smartphone apps! Together, they make controlling your entire home simple, whether you're at home or away.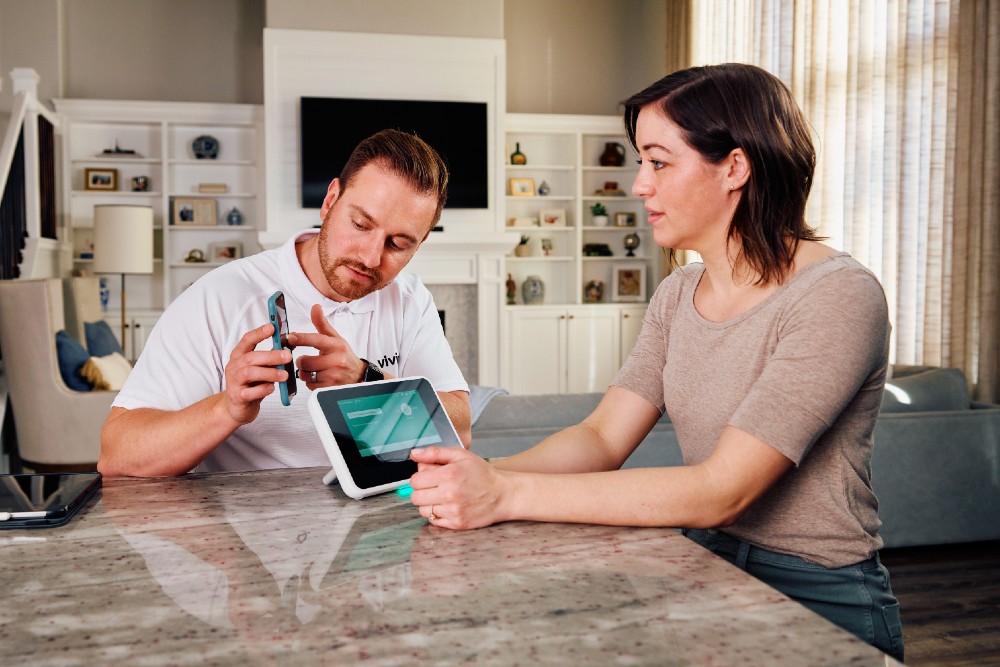 What is a smart home control panel?
Control panels are small touchscreen panels or keypads that allow you to control various aspects of your smart home. They are mounted by an entry way or in a bedroom to allow for easy access.
Depending on your smart home system, you may call this panel something else, such as the alarm panel, base station, or smart hub. Whatever you call it, all control panels serve the same essential function--central control of your smart home devices and systems.
These control panels act as the brains of your smart home system, connecting your smart home devices and ensuring they work together.
Control panels—then and now
The concept of a control panel initially began long before smart homes were even a thing. In the 1990s, the cost of home security systems and monitoring became much more affordable, making a security system attainable for many homes. In these early days of widespread use, security systems had very simple numeric keypads that were used to arm and disarm a home's alarm system.
Many alarm panels also had one-touch emergency buttons on the keypads. These buttons were designed to allow homeowners to call for help via the monitoring center with the push of a button. At this point in time, all homes had landlines, and cell phones were not as common. The one-touch emergency callout allowed people to get help without running to the phone (which may or may not have been cordless).
Smart home technology has come leaps and bounds since then, and today's smart home control panels not only allow you to call for help, but manage all smart home and security devices from one spot.