There are a lot of things that make a smart home smart, and being able to control various tasks around your home from a single location is one of them. 
The Vivint Smart Hub makes managing your smart home simpler than ever. Read on to learn more about the Smart Hub and why our customers love it. 
What is a smart home hub? 
A smart home hub, or panel, is one of the ways you can control your smart home devices. 
Depending on the smart panel, you can do things like: 
Arm and disarm your security system 
Control thermostats 
Adjust lighting 
View camera footage 
Lock and unlock doors
Vivint customers have the benefit of accessing their smart home through their smart home app as well as their Smart Hub.
The Vivint Smart Hub is the heart of a Vivint. This sleek touchscreen smart panel works as a control panel and command center for your entire smart home, keeping you connected to what's going on inside and outside of your home from one location. 
And our customers love it.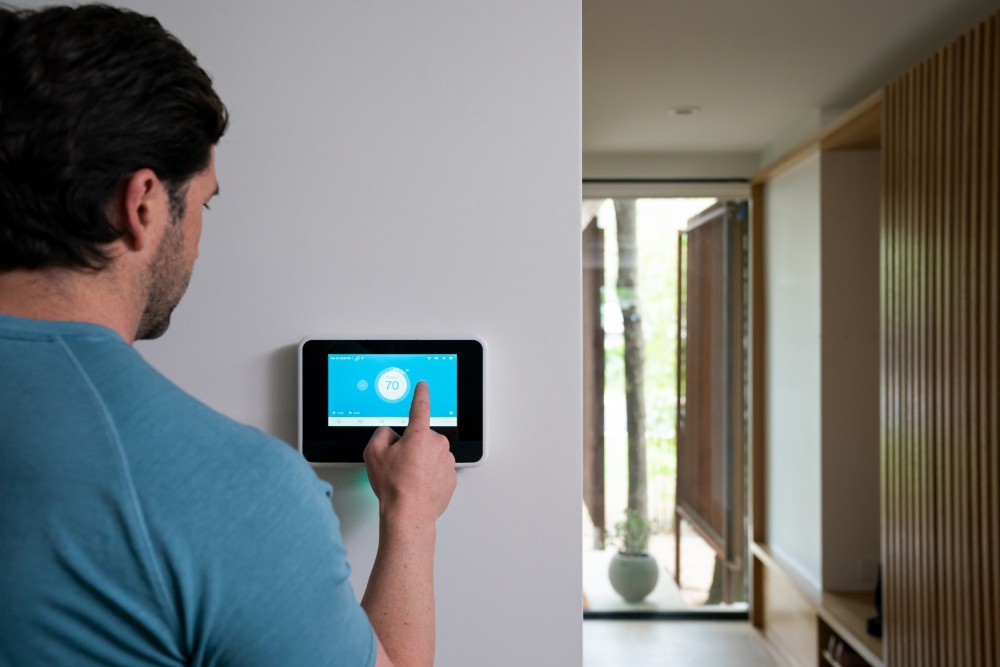 Vivint Smart Hub reviews
With so many features and capabilities, it's no wonder our customers love the Vivint Smart Hub–and they're happy to share why. Take a look at what people are saying about the Vivint Smart Hub.
Convenience
"I am a veteran who has a debilitating bone disease and getting around is getting increasingly difficult. There are days I can barely make it to my door, but the fact that I can see who is there either by the app or the panel really helps. I can open my door without getting up! There are hours I am home alone and having emergency access on the panel gives me peace of mind. Vivint is an awesome company! I've felt very protected and the added security features I will be upgrading will make life even better for me and those I care about. Thank you Vivint for being a great home security company and giving families the peace of mind they deserve!" - Marie P., San Antonio, TX
"With Vivint's Smart Hub home panel, we can actually see in realtime the events unfolding outside our house while remaining safely secure inside our home watching from the screen." - Sherley B., Queens Village, NY
"Vivint has been so reliable and convenient when it comes to protecting our home. It is easily accessible through the app as well as through the smart panel. We are very satisfied and so glad we switched." - Jordan H., West Jordan, UT