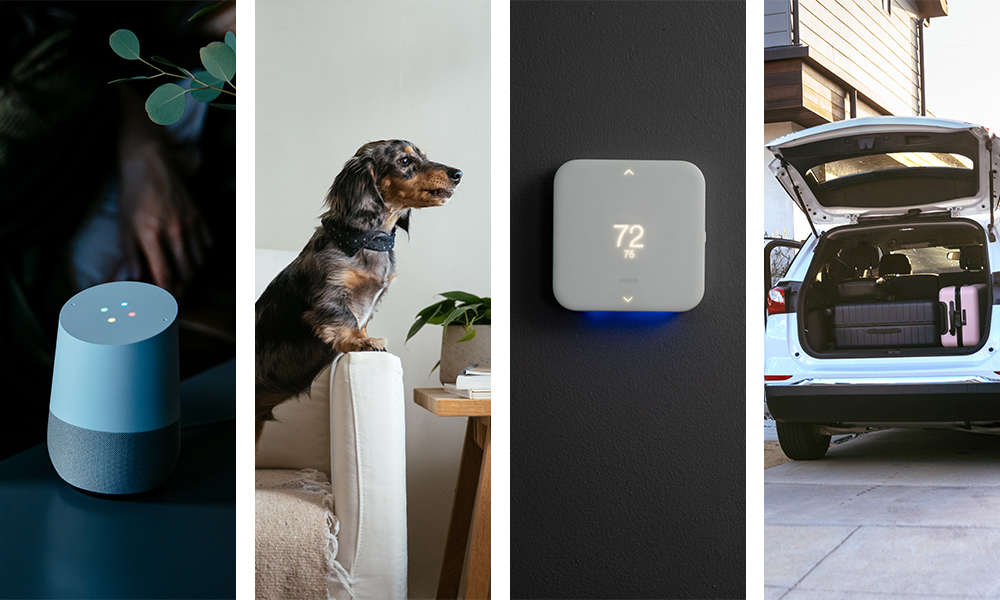 Technology is moving at a rapid and exciting pace in virtually every aspect of our lives, and the home is no exception.
With new devices and technologies designed to make your home smarter, safer, and more convenient, homes are getting smarter and more intuitive every year.
2019 home security trends
When it comes to upcoming smart home technologies, 2019 will not disappoint. Take a look at some of the latest smart home trends on the horizon for the new year.
Increased IoT technology
The Internet of Things (or IoT), which is a connected network of devices and appliances, has been very influential in the evolution and advancements of smart home technology. The Internet of Things will only continue to grow in 2019.
Keep your eye out for more connected devices than ever, including smart refrigerators, washing machines and dryers, and even advancements in crockpots. The home is a prime location for developing products that ostensibly improve the lives of homeowners.
This smart fridge is a great example:
Would you want a smart fridge that smiles at you, plays music and shows you photos? Because that's now an option. #CES #CES2019 pic.twitter.com/0mcbrZqMrt

— WIRED (@WIRED) January 9, 2019
But the question that should be asked with this explosion of IoT technology in the home is: just because you can, should you?
What a smart home should do
At Vivint, we believe smart home technology should serve a meaningful purpose to improve the lives of the people inside the home. Connecting a device to the Internet may technically qualify it as smart, but a truly smart device should:
use wireless communication.
collect and learn from data without additional user input.
be compatible with the Internet of Things and other smart products.
solve more 'problems' than its non-smart counterparts that are lacking automation.
So while connecting an appliance to the Internet may sound like the next step forward, in reality it may be more gimmick than gadget.