Thanks to technology, we can automatically unlock doors, dim the lights from our smartphone, and adjust our home's temperature by saying, "Hey, Alexa …"
Today, many people speak to their voice assistants at least once per day, making voice-enabled device interaction a big part of our everyday lives.
One of the biggest benefits of voice assistants is the ability to control your home's temperature with voice commands. But to make this happen, your thermostat must be compatible with Alexa or your other voice assistant.
In this guide, learn everything you need to know about controlling your home's temperature using just your voice.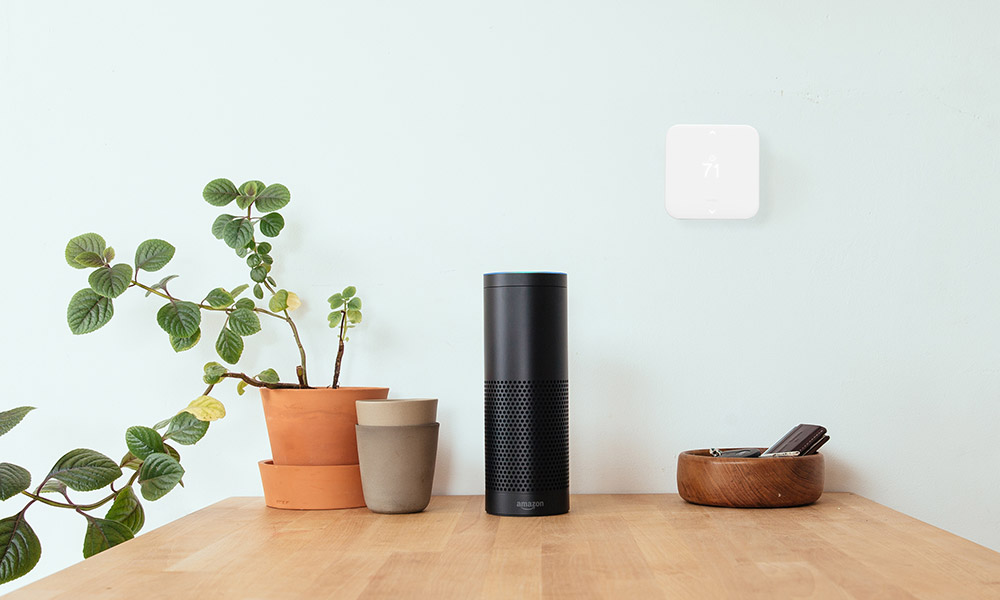 How do smart thermostats work?
Long gone are the days when you had to manually choose the desired temperature of your home. Today, smart thermostats are taking over our lives.
Smart thermostats use your internet connection to give you remote control of your home's temperature from your smartphone. This means you can change your home's temperature from far away, create a schedule, and set up automations.
The great thing about smart thermostats is that they can connect with voice assistants — like Amazon Alexa, Google Assistant, Microsoft Cortana, and Apple's Siri — to allow you to perform functions using voice control.
Moreover, most smart thermostats can track your energy usage, helping you save energy and money on cooling and heating bills. For instance, you can set your thermostat to turn off while you're at work.