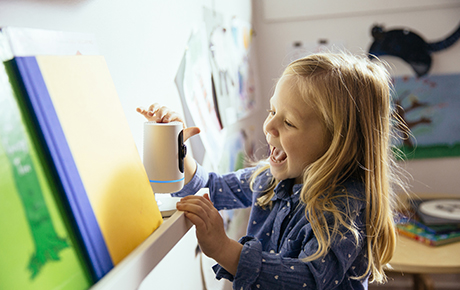 While video surveillance systems are not a new invention, the fact is advancements in technology are now fine-tuning this important aspect of nearly all home security systems.
How do wireless cameras work?
Wireless cameras work by transmitting the camera's video through a radio (RF) transmitter. The video is sent to a receiver that is connected to a built-in storage device or through cloud storage. Through your monitor or receiver, you'll have an easy link to access all of your image or video clips.
Vivint home security systems provide a number of valuable safety benefits for property owners. But a wireless security camera system may probably be one of the most beneficial of all components for your house.
That's because of five standard functions wireless security cameras introduce to home security systems. Those are:
motion detection
wireless technology
scheduled recording
remote viewing
automatic cloud storage
Those security camera functions have made Vivint home security systems now more effective than ever.
Wireless Technology
Vivint wireless security camera systems have eliminated the need for installing bulky and obtrusive wiring that must be run to each camera, as well as offering some convenient features.
Whether indoors or out, wired security camera systems have one major fault – the wires can alert intruders there is a surveillance system in place, and they can potentially cut the wires to avoid detection. With Vivint wireless security camera systems, there are no wires to alert intruders that they are being monitored, and the network signal will still transmit even if the power goes out.
Motion Detectors
Vivint wireless security camera systems can be outfitted with motion sensor technology that is both energy-efficient and more secure. Security cameras that include motion detectors will start recording automatically any time they sense movement in range. In the case of pan-and-tilt cameras, the camera lens will automatically point itself in the direction of the motion and record.