Garage door openers are an important part of any smart home security system.
Garages are often one of the easiest ways for intruders and thieves to get inside homes, and many homeowners leave their garages largely unprotected. Some people forget to close their garage doors entirely or leave the entryway door inside the garage unlocked at all times.
Fortunately, a smart garage can help you protect one of the most vulnerable parts of your home from wherever you happen to be.
This guide discusses some of the residential garage door openers you can buy. We'll go over how smart garage door openers work, what you should look for in a smart garage door opener, and provide some helpful tips for choosing the best garage door opener for your home.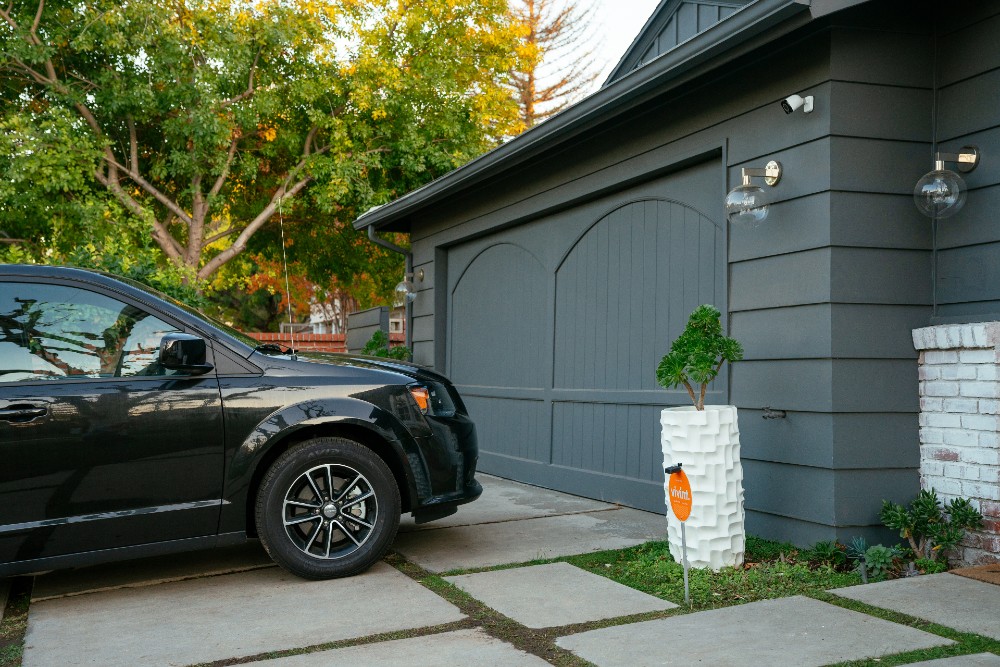 How do smart garage door openers work?
If you have a smart garage door opener, you can use an app on your smartphone to control it remotely. This can come in handy in a number of circumstances.
If you're at work and have a nagging feeling that you left your garage door open, you can check your phone to see if it's open. If it is, you can close it without having to turn around and go home.
A smart garage door opener can also use Wi-Fi connection to communicate with other devices in your smart home to give you a fully automated home experience. Having interconnectivity between your devices allows you to control your smart home products from a central panel like the Vivint Smart Hub or from your mobile device.
You can do a lot with an integrated smart garage door opener. For example, you can program your garage door to close, your outdoor security cameras to activate, and the smart home locks on your front door to lock at 10 p.m.
Once you program your system, you don't have to do anything more. A smart home security system will perform these actions automatically every day.