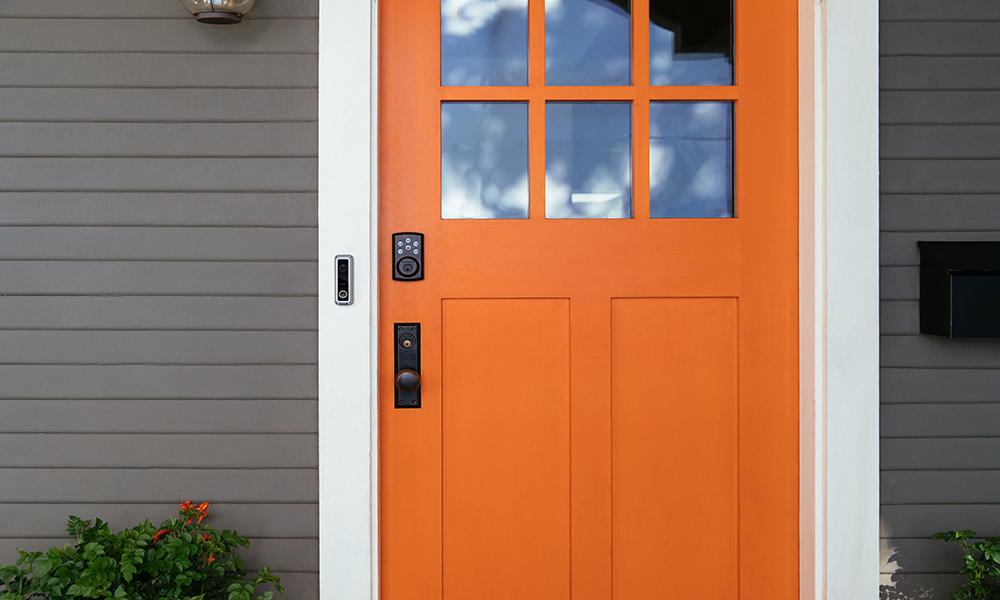 A feature once used simply for an alert to let you know someone was visiting your home can now be a security feature for your property. Let's take a look at just how much the doorbell has changed over the years and how you can benefit from the new technology.
Where it all began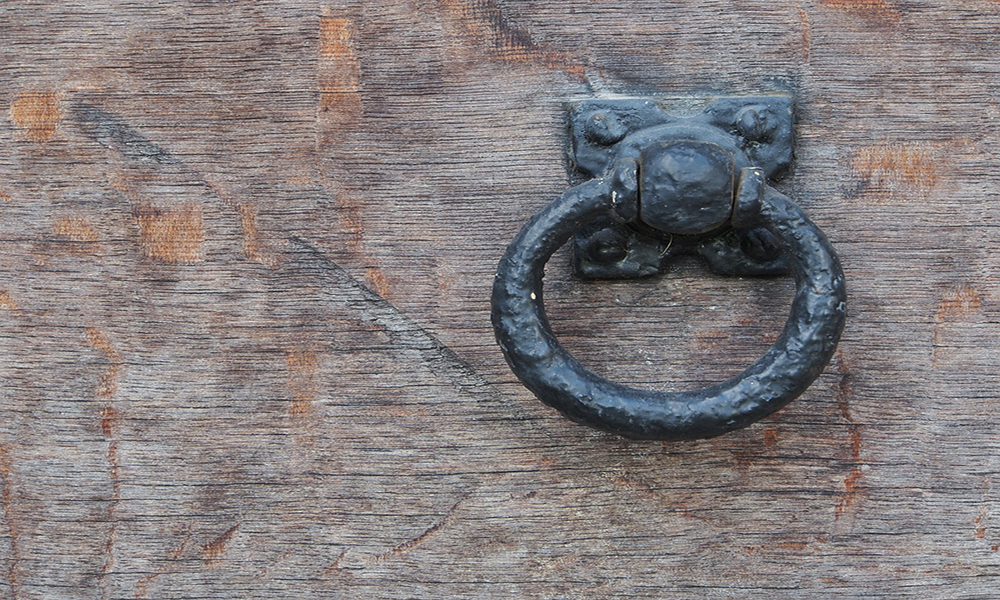 Doorbells have come a long way. In fact, to learn about the original door chime, one would have to go back to the early 1800s, when the first electric doorbell was invented. Even before that, door knockers and bells hung on the wall at the front of a house and were used to alert homeowners that a guest was calling.
While the first devices of the 19th century used mechanics to work, the front porch device began to become very popular with the invention of electricity, specifically during the early 1930s.
Electric door chimes became a staple with houses and functioned by hard-wiring the outdoor button with a transformer and chime or bell inside the home. The electric chime would function when the outside button was pushed because an electrical current would flow to the transformer, which would cause the chime to sound. While these hard-wired appliances are seen as a thing of the past, they can still be found in homes today.
Most homeowners, however, have replaced their door chimes with wireless systems.
Remove the wires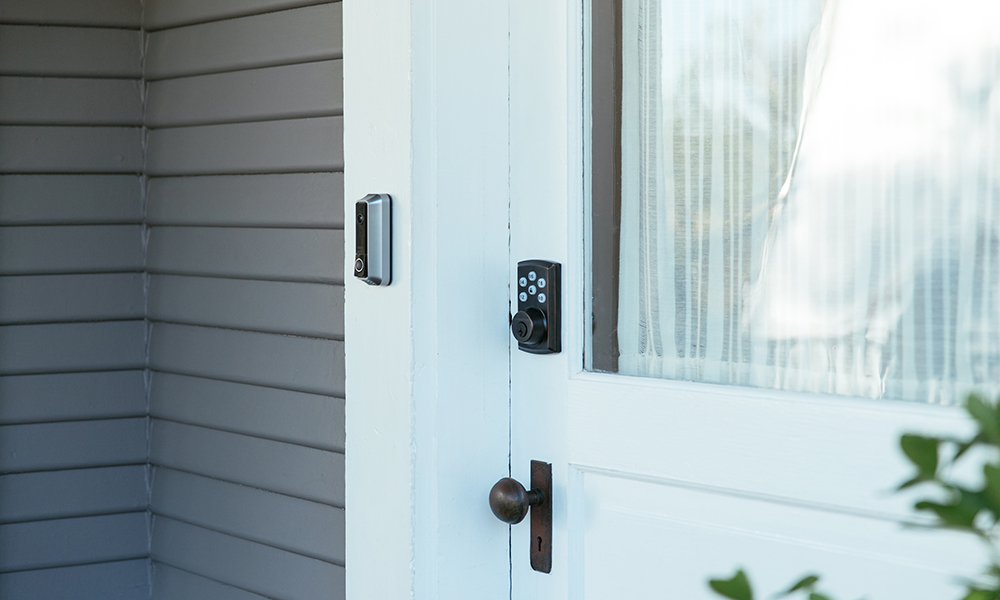 Wireless systems are incredibly popular because they're easy to use. They can be as simple as mounting a button on the outside of your door and plugging in a receiver on the inside of your house. When pressed, the outdoor button sends a radio signal to the receiver inside the home to ring a chime or bell.
While wireless chimes and buzzers have been popular choices for homeowners in recent years, the newest wave of wireless systems, which also contain high-tech devices like cameras and remote capabilities, are the wave of the future.
State-of-the-art tech
A great example of the advancing technology behind these smart home features is the Vivint Doorbell Camera. With this type of door chime installed, the homeowner not only is alerted to visitors on the front step but also has video capabilities of who visited even when they're not home.
Paired with other smart home appliances such as electronic door locks, a homeowner could also open their door remotely to let in a trusted repairman after confirming his or her identity with the door camera. In addition to the added home security, this can improve your productivity and keep your home running more smoothly.
A front door chime is no longer just an alert of someone at your door. It's possible to go even further with this device by installing a doorbell camera and reaping the benefits of convenience and security that this smart home feature has to offer homeowners.
Speak with a Vivint representative today to learn more about how doorbell cameras can improve your home.