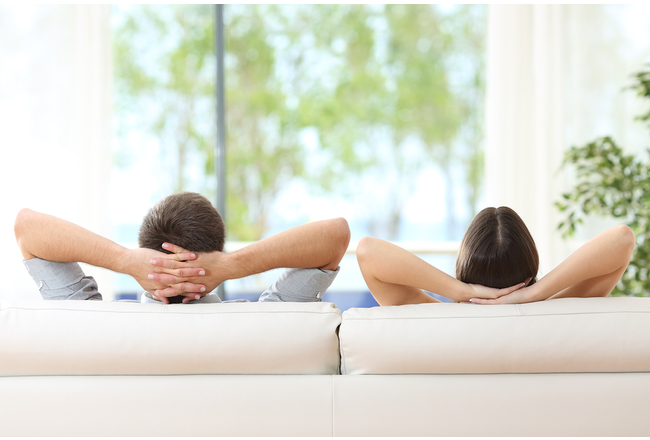 Let's face it; being lazy at home is the best.
Luckily for us, it seems big electronic companies agree.
If this year's Consumer Electronic Show is any indicator, voice control and home automation are the next big tech frontiers. That means the possibilities will continue to grow over the coming years.
Although major growth is expected, the current possibilities are mind-blowing. If This Then That (IFTTT), a service where people can create 'recipes' to automate tasks, has also latched onto the home automation trend. This is giving a wide base of users the power to change the way they do everyday tasks.
In honor of the world moving towards home automation, here are 4 everyday tasks you should be automating.
1. Shake the morning blues
Unfortunately, there isn't a way to automate getting out of bed yet. However, there are ways to make putting your feet on the floor easier.
With the right Wi-Fi connected devices in your home, you could make waking up the best part of your day.
The team at IFTTT wanted to help everyone with their morning routine by creating the ultimate morning recipe.
Just like an alarm clock, you choose a time to wake up. Instead of hearing the loud beeps of a standard wakeup call, your home will gently wake you and guide you through your routine.
Using this recipe, our home automatically turns up the bedroom and hallway lights, plays Ed Sheeran, and turns on the coffee maker.
In my house, shower karaoke and a fresh cup of joe is the right way to start the day. Thanks to smart home tech, I don't even have to press play.
2. Welcome yourself home
Finally getting home after a long day feels great. How great would it be if your entire house welcomed you back?
Many modern vehicles are equipped with wireless communication capabilities. That gives your car the ability to work with any Wi-Fi connected device in your home. The possibilities are nearly endless.
By combining several recipes, the home starts prepping itself as you pull into the driveway. The garage door automatically opens, the thermostat changes to 74°, all the lights in your kitchen turn on, and Sinatra starts playing.
All that's left to do is walk in the house and feel like a million bucks.
3. Lock up before bed
My night used to end with my wife checking and rechecking every lock in the house. She wants to ensure our home is safe, especially when we're asleep in our PJs.
I installed smart locks on every entry and now we can get the entire house ready for bed with a single phrase.
"Alexa, lock up."
Immediately, Amazon Echo triggers a recipe, latching all the smart locks in the home. With one phrase, I protected my entire house.
It doesn't have to stop there; you can also have Alexa respond to the 'lock up' command with multiple actions including turning off lights, arming your security system, and even silencing your phone.
4. Finding your phone
If you're anything like me, losing your phone is a daily occurrence. I find myself retracing my steps and looking through the couch cushions more often than I'd like to admit.
The simple solution? Automate the entire process.
Your phone may not be able to find its way back to you, but it can tell you exactly where it's hiding. By combining a few recipes, I can now ask Alexa to do the searching for me.
By asking my Amazon Echo to "find my phone," it automatically turns up the ring volume and sets an alarm for the current time.
The alarm goes off at full volume and I find my smartphone. That kind of simplicity is what makes smart home technology the future of automation.
Ready to learn how you can add simple, intuitive automation to your home? Visit the smart home experts at Vivint.com.