Security cameras are a critical part of any home security system, whether your house is a large estate or something smaller. But while any camera is better than no camera, there are definitely some that will do a better job of protecting your home than others.
That's why high quality security cameras are a key component to any security system, even if you have a small house.
Owning a smaller home doesn't necessarily mean you have less risk of a break-in—but not having a home security system certainly increases the risk. By 300%, in fact.
The right types of cameras can arm you with crucial information in case you need to report something suspicious in your neighborhood. They can also help catch footage of a package thief, or they can allow you to simply check on the kids while they play outside.
To help you find the right security camera for your small house, here are three types of security cameras that are vital for your security system.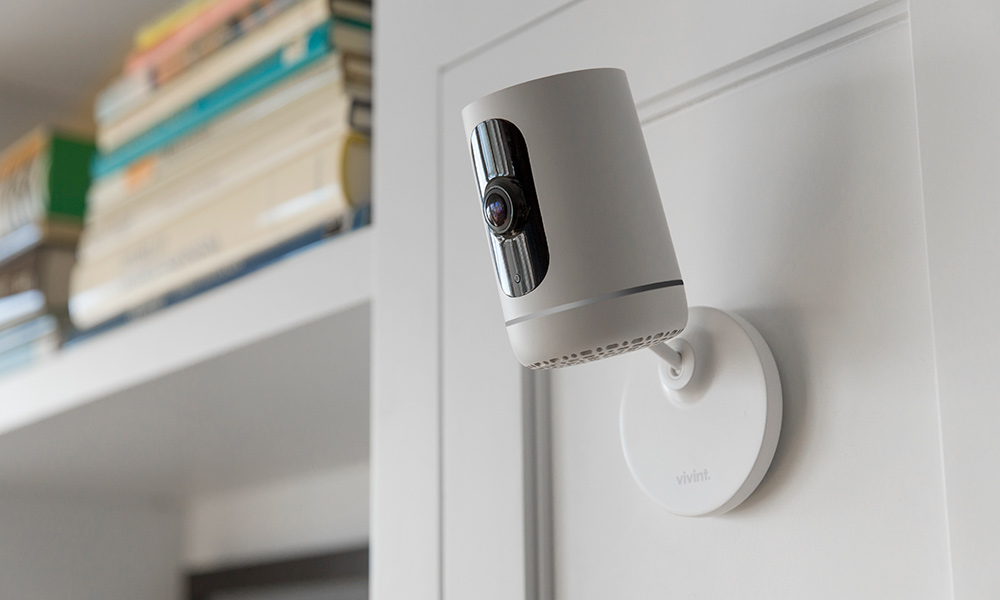 Outdoor cameras are a must
Just because your house is small doesn't necessarily mean there are fewer entryways and windows. All access points should be monitored by an outdoor camera to protect your home, and for this reason, exterior cameras are central to your security system.
When choosing an outdoor camera for your small house, look for these three qualities:
Durability. A camera doesn't do you any good if it can't survive the intense heat or cold your home is exposed to during the year. And if it will last longer, this will save you money in the long run.
Coverage. The larger the visual field of a given camera, the fewer you'll need in order to cover the outside area of your home. You'll want a camera that can cover at least 100° with its visual field (for comparison, the binocular human visual field covers 114°).
Wireless. You'll want a camera that wirelessly connects to your security system which will allow you to see the live video feed (or archived recordings) from anywhere in the world.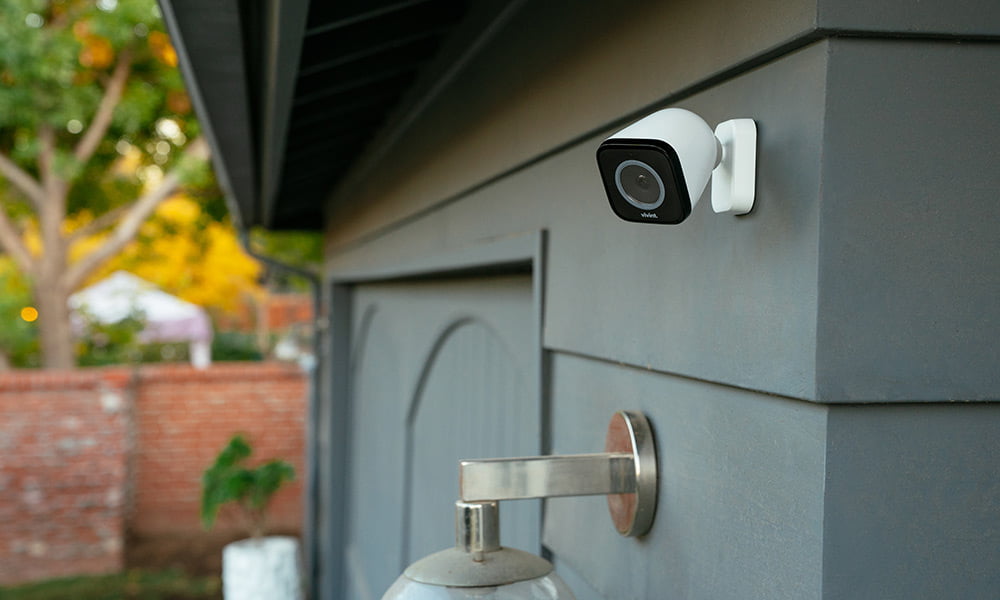 Benefits of a Vivint Outdoor Camera
A great example of such a camera is the Vivint Outdoor Camera. The camera has a wide visual field, and it can withstand temperatures ranging from -4° to 122° F.
In addition, HD recordings and infrared night vision mean you'll have clear video feeds both day and night. Best of all, as part of a comprehensive Vivint Smart Home system, you can access the footage from your smartphone at any time.
An outdoor camera should do more than send an endless stream of meaningless notifications to you throughout the day. The Vivint Outdoor Camera Pro uses advanced analytics to detect people, not just motion from shadows, swaying trees, cars, or animals, and send you notifications for things that matter, like actual potential threats.
In other words, an outdoor wireless security camera from Vivint gives you both protection and peace of mind.
Indoor cameras are key
Your home is your sanctuary, and it deserves to be protected. It's where you and your family live and thrive, and indoor smart cameras can help you connect with your family from anywhere. This is why—no matter the size of your home—indoor cameras are an important element of your security system.
Many of the same features of outdoor cameras apply to indoor cameras as well.
Look for a camera with a wide visual field as well as night vision so you can keep an eye on your house any time of day. Additionally, two-way communication is an important feature for many homeowners, especially those with children or pets.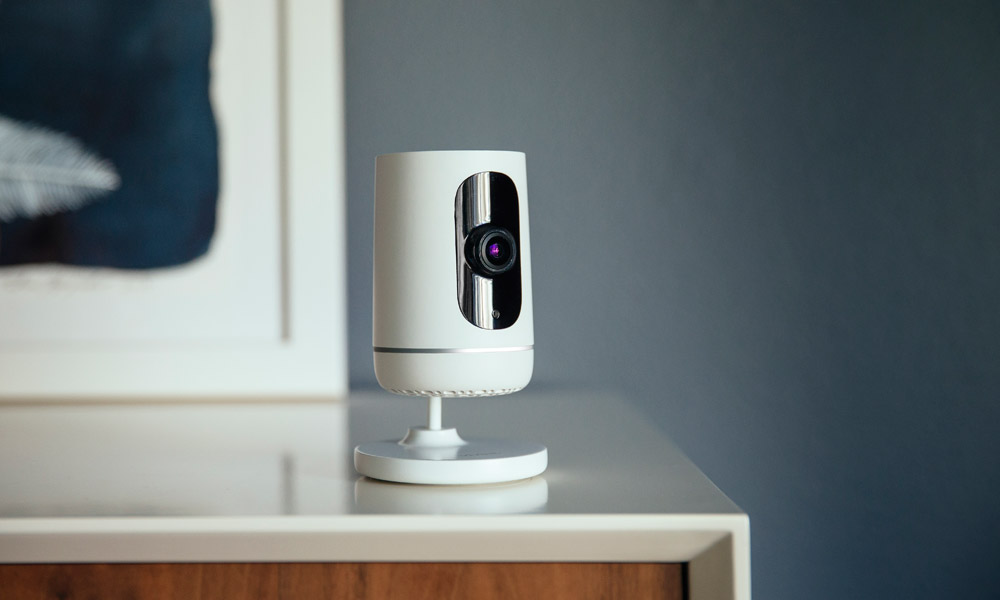 Benefits of a Vivint Ping Camera
The Vivint Ping Camera is an indoor camera that provides you with an extra set of eyes inside the house, as well as two-way communication so you can stay in touch with your family at all times.
It's simple to operate, which means even your small children can contact you any time, whether they need help finding a missing shoe before soccer practice or if there's a medical emergency.
All they have to do is push the one-touch callout button on top of the camera and they'll be able to instantly connect with you through your smartphone. And it's just as easy for you to call them from wherever you may are when you want to check in or remind them to do their chores.
The Ping camera also features a wide-angle lens to easily span the length of the room so you don't miss a thing. You'll receive a notification when a clip is recorded so you can keep an eye on the kids at all times.
Whether your home has six bedrooms or two, the Ping is also great for keeping your home safe. In the case of a break-in, your Vivint security system will alert you immediately thanks to its motion sensors. And you'll have crystal-clear footage of the intruders you can then share with the authorities.
Don't forget about doorbell cameras
A doorbell camera could be the most important security camera for a smaller home. That's because package theft has increased to affect 30% of Americans—and the majority of burglars knock or ring the doorbell before trying to break in.
Additionally, smaller homes are less likely to be in gated communities and are therefore more likely to be accessible to would-be package thieves. For this reason, a doorbell camera is a must-have feature to protect your house.
A doorbell camera gives you a good look at anyone who approaches your doorstep. It also allows for two-way communication with visitors if you're not home.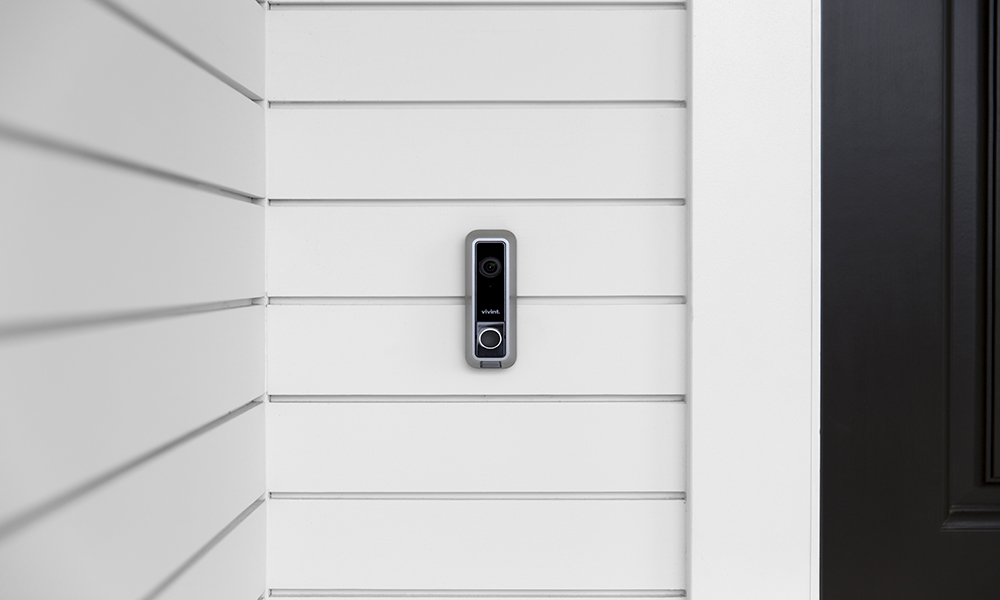 Benefits of a Vivint Doorbell Camera
With a Vivint Doorbell Camera, you'll always know what's happening in front of your house and on your doorstep.
Another great advantage to the doorbell camera is the convenience it adds to your daily life. For example, has the doorbell ever rang right in the middle of you cooking dinner, so you had to stop, wash your hands, answer the door, and practically start over again afterwards?
With a Vivint Doorbell Camera, you can answer the door from your phone with the touch of a button and invite the visitor in or send them away without stopping your meal prep.
When you link your doorbell camera to the Vivint Smart Home system, you can even let people in when you're not home. After the doorbell camera alerts you of a visitor, you can use your smart locks to unlock the door, letting them in even if you're away.
Ultimately, a doorbell camera can help make your small home secure. But you can also utilize it in other ways that enhance your family's overall quality of life.
Count on Vivint Smart Home to protect your home
No matter the size of your house, it's important to take steps to protect it with reliable security cameras. You love your home, and we'd love to help transform it into a smart home.
Ready to protect your most important investment? Call us at 800.646.1469 to get a free quote on a customized Vivint system today.