Security cameras are a critical part of any home security system, whether your house is a large estate or something smaller. But while any camera is better than no camera, there are definitely some that will do a better job of protecting your home than others.
That's why high quality security cameras are a key component to any security system, even if you have a small house.
Owning a smaller home doesn't necessarily mean you have less risk of a break-in—but not having a home security system certainly increases the risk. By 300%, in fact.
The right types of cameras can arm you with crucial information in case you need to report something suspicious in your neighborhood. They can also help catch footage of a package thief, or they can allow you to simply check on the kids while they play outside.
To help you find the right security camera for your small house, here are three types of security cameras that are vital for your security system.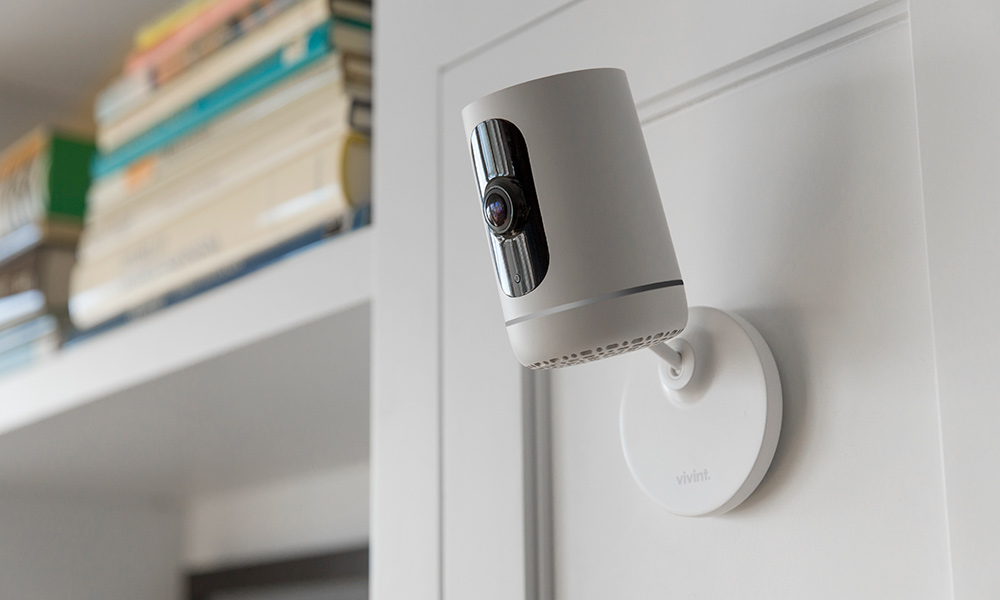 Outdoor cameras are a must
Just because your house is small doesn't necessarily mean there are fewer entryways and windows. All access points should be monitored by an outdoor camera to protect your home, and for this reason, exterior cameras are central to your security system.
When choosing an outdoor camera for your small house, look for these three qualities:
Durability. A camera doesn't do you any good if it can't survive the intense heat or cold your home is exposed to during the year. And if it will last longer, this will save you money in the long run.
Coverage. The larger the visual field of a given camera, the fewer you'll need in order to cover the outside area of your home. You'll want a camera that can cover at least 100° with its visual field (for comparison, the binocular human visual field covers 114°).
Wireless. You'll want a camera that wirelessly connects to your security system which will allow you to see the live video feed (or archived recordings) from anywhere in the world.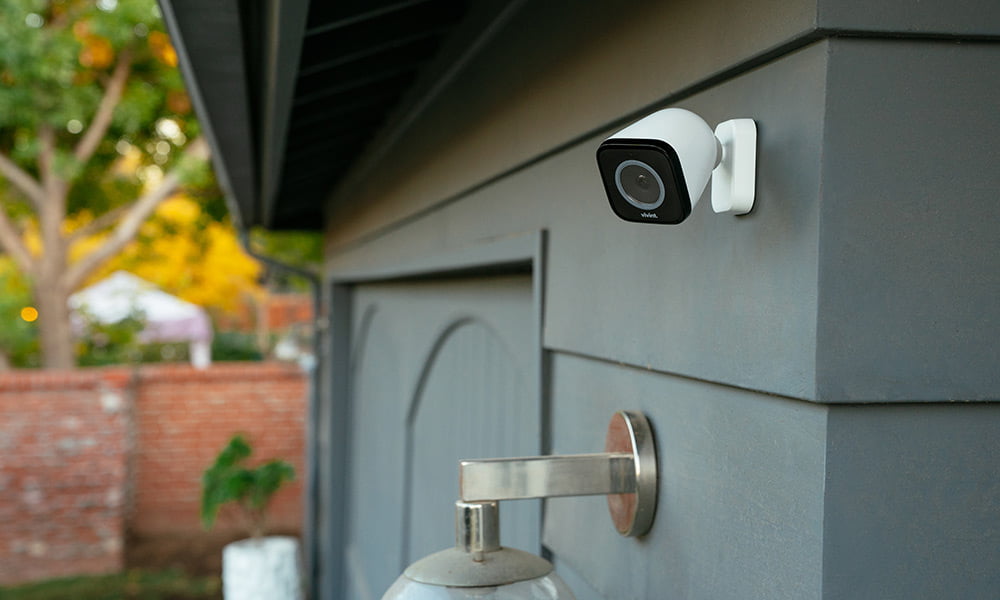 Benefits of a Vivint Outdoor Camera Pro
A great example of such a camera is the Vivint Outdoor Camera Pro. The camera has a wide visual field, and it can withstand temperatures ranging from -4° to 122° F.
In addition, HD recordings and infrared night vision mean you'll have clear video feeds both day and night. Best of all, as part of a comprehensive Vivint system, you can access the footage from your smartphone at any time.
An outdoor camera should do more than send an endless stream of meaningless notifications to you throughout the day. The Vivint Outdoor Camera Pro uses advanced analytics to detect people, not just motion from shadows, swaying trees, cars, or animals, and send you notifications for things that matter, like actual potential threats.
In other words, an outdoor wireless security camera from Vivint gives you both protection and peace of mind.