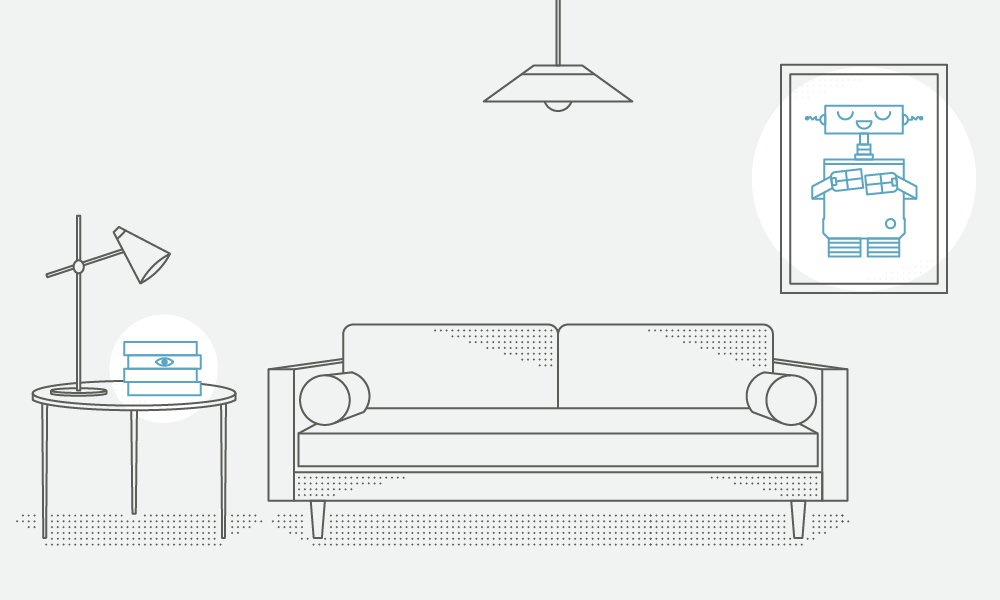 If there's one thing that has always been prevalent in pop culture, it's technology. Sometimes, it's even ahead of the times. Facial recognition software, self-driving cars, and robots all appeared in movies and television long before they were a reality.
But there are times when pop culture's depiction of technology isn't always accurate, especially when it comes to smart homes.
Let's debunk some of the smart home myths that are prevalent in pop culture today:
Myth 1: Your smart home Artificial Intelligence can turn on you
Fiction likes to depict a darker side of Artificial Intelligence (AI), where AI becomes self-aware, rebels, and tries to destroy the human race (think Skynet in Terminator or HAL in 2001: A Space Odyssey).
Fortunately, the smart home AI that helps you control your home is far less sinister. No evil AI is lurking behind your smart home system. The AI in smart homes creates a centralized ecosystem that self-regulates home monitoring, control, and energy conservation. It does this by tracking your preferred settings over time and learns to adjust your home around your typical routines.
Myth 2: Smart homes can read your mind
While we like to think smart homes can anticipate and service our every whim, the reality is, smart homes can't read minds. You're still in control of your home and can select different smart home features based on what you want to do.
That said, there are smart home features that are pretty impressive in their capabilities, like the Vivint Smart Thermostat, which has built-in Smart Assistant that automatically adjusts the temperature based on your location and activity. You can also easily control the temperature using your voice, an app, or directly on the thermostat.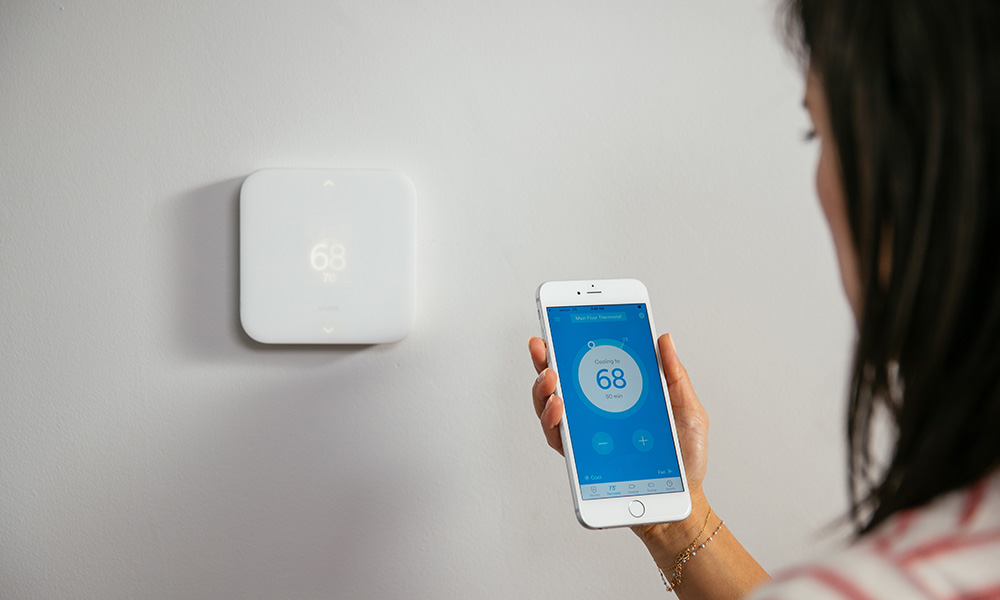 Myth 3: Only the wealthy and elite can afford smart homes
More often than not, the smart homes depicted in movies belong to the uber-wealthy. These sleek fictional smart homes boast features that look anything but affordable — home security systems that can be armed or disarmed with the touch of a button and lights that automatically turn on when someone enters a room, for example.