When it comes to protecting your home from outside threats, you've probably got the basics covered—smoke alarms, door locks, and the like. But what about carbon monoxide?
Carbon monoxide poisoning is the number one of cause of accidental poisoning deaths in the United States, making a carbon monoxide detector a must-have for your home.
Vivint's CO Detector provides accurate, timely carbon monoxide detection so you can get your family to safety if there's an emergency. In addition to protection against carbon monoxide poisoning, this essential device provides peace of mind—and our customers wholeheartedly agree.
Read on to find out more about carbon monoxide and what our customers think of the Vivint CO Detector.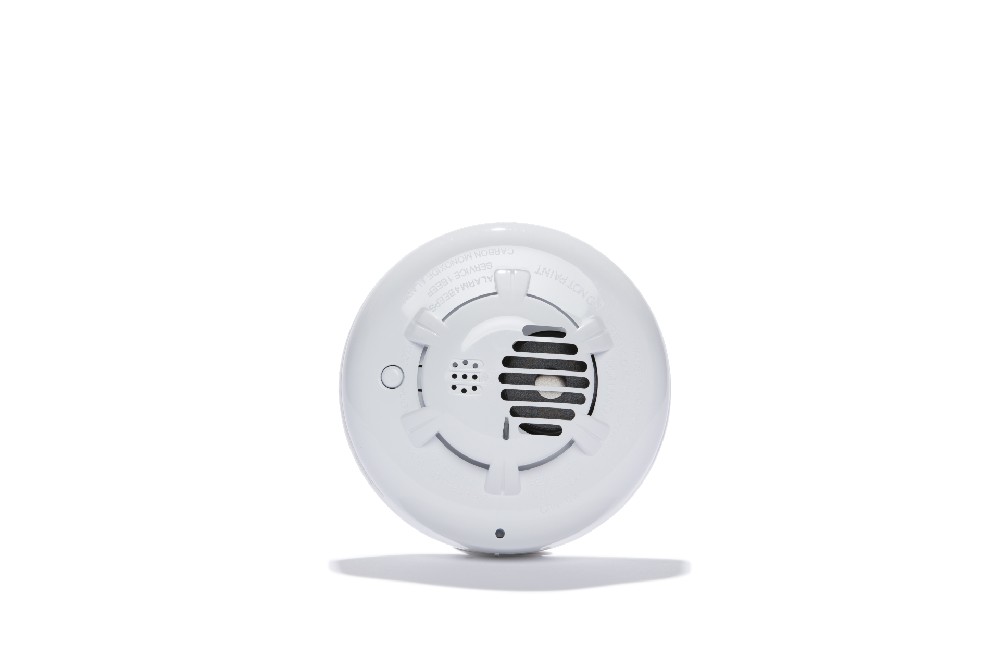 What is carbon monoxide?
Carbon monoxide is an odorless, colorless, tasteless, and toxic gas. It's produced whenever fuels that contain carbon (such as gas, coal, kerosene, wood, and oil) are burned.
Many of your every-day, essential items around the home produce carbon monoxide, including:
Cars and trucks
Stoves and gas ranges
Fireplaces (both gas and wood-burning)
Furnaces
Gas-powered lawn equipment, such as mowers and edgers
Gas-powered generators
Barbecue grills
Water heaters
Carbon monoxide is a pollutant, but in outdoor settings, it mixes with fresh air and isn't likely to reach dangerous levels. Inside the home, however, is a different matter. In enclosed environments like your home or garage, a high concentration of CO reduces the amount of oxygen available and can be deadly.
When properly installed and maintained, carbon monoxide levels don't build up to dangerous levels in the home. Appliances in your home that produce carbon monoxide, such as your fireplace or fuel-burning furnace, are designed to safely vent carbon monoxide outside.
However, sometimes these appliances malfunction, and a leak can occur. Or, improperly operating fuel-burning appliances indoors (for example, setting up a barbecue grill in the house or leaving the car running in a closed garage) can quickly lead to dangerous and deadly levels.