Silent killer. Invisible threat. Unseen assassin.
These are all different—but accurate—names for carbon monoxide. And while none of these sound like something you'd want in your home, carbon monoxide poisoning remains the number one cause of poisoning deaths in the United States and sends thousands more to the emergency room each year.
Luckily, with the proper equipment in your home, carbon monoxide is detectable and CO poisoning is completely preventable.
What is carbon monoxide?
Carbon monoxide (also known as CO) is a toxic gas that is produced when materials containing carbon are burned. Coal, natural gas, kerosene, oil, and wood are common sources of carbon monoxide.
At home, household appliances and heating devices that emit carbon monoxide include:
Fireplaces (both gas and wood-burning)
Water heaters
Furnaces
Gas stoves and ovens
Wood stoves
Cars and other gas-powered vehicles
BBQ grills, generators, and lawn equipment
Why is carbon monoxide deadly?
Carbon monoxide is so deadly because it is odorless, tasteless, and colorless. Unless you have a working carbon monoxide detector, there is no way to know if your home contains unsafe or deadly levels of carbon monoxide.
Symptoms of Carbon Monoxide Poisoning
In addition to a working carbon monoxide detector, knowing the symptoms of carbon monoxide poisoning is also important.
When CO is inhaled, it lowers the amount of oxygen carried to the brain, heart, and other organs. Low levels of exposure can present ongoing symptoms such as headaches, dizziness, weakness, nausea, and drowsiness. And because these symptoms can also be associated with many other illnesses, CO poisoning at lower levels may go unnoticed or get misdiagnosed.
At higher levels, carbon monoxide poisoning causes much more serious symptoms and can quickly lead to death. These symptoms include confusion, fainting, seizures, and a loss of consciousness. This can happen within minutes (which is also why most people who die of carbon monoxide poisoning do so in their sleep, before they even know what happened).
How can I prevent carbon monoxide poisoning?
The best way to prevent carbon monoxide poisoning is by installing carbon monoxide detectors in your home.
Similar to the way a smoke alarm detects smoke, a carbon monoxide detector measures the amount of carbon monoxide in the air and sounds an alarm if the levels raise to an unhealthy level. From there, you can get your family and pets to safety.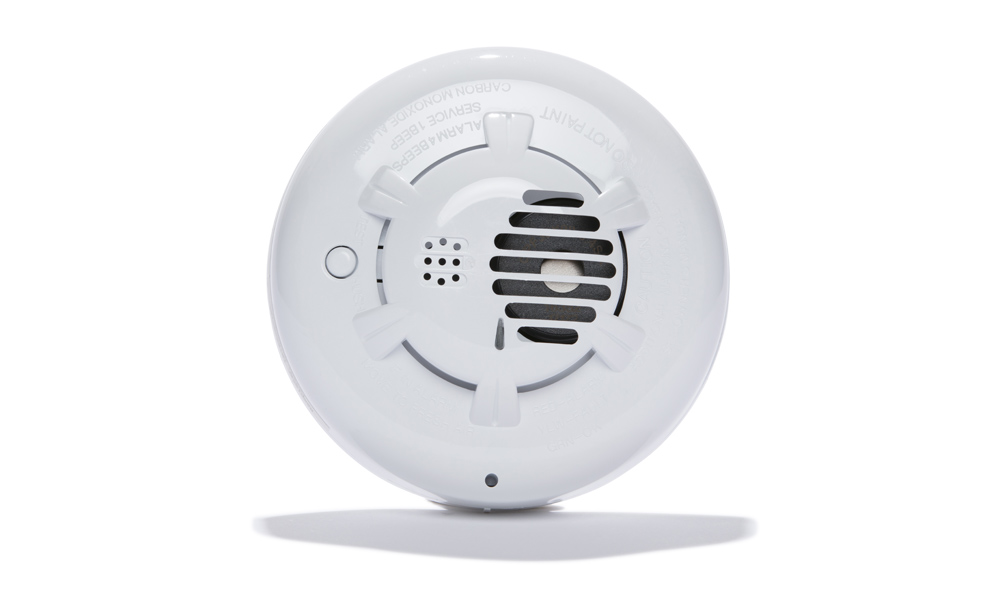 Protecting your home with Vivint Carbon Monoxide Detectors
When it comes to protecting your home from the silent killer, an accurate, reliable carbon monoxide detector is a must.
But with so many different types of detectors available, it can be difficult to choose. Most people want to keep their family safe with the best there is—and the best CO detector is the Vivint Carbon Monoxide Detector.
Take a look at what makes the Vivint CO Detector stand out among the crowd:
Fast, life-saving detection
If there is carbon monoxide in your home, you need to know about it as quickly as possible so you can get to safety. Vivint CO Detectors use electrochemical sensors, which are highly sensitive in detecting gases. This means fast, accurate detection of dangerous CO levels in your home.
Battery-powered
The CDC recommends installing battery-powered or battery-backup CO detectors in homes. Vivint CO Detectors are battery powered, so they can be easily positioned and moved throughout your home as needed. And because they're wireless, they will still work even if there is a power outage.
Smart home integration
When carbon monoxide is present in your home, getting your family and pets to safety and clearing the air (literally!) is priority one.
A connected Vivint system can alert you to the threat and help get you to safety as quickly as possible. How?
If a CO threat is detected, your Vivint Carbon Monoxide Detectors will sound an alarm, alerting you to danger.
Because the detector is integrated into a smart home system, a set of actions automatically go in motion: the front door unlocks, window sensors disarm, and the furnace fan cranks up to ventilate your home. The result? Quicker, easier access to safety in case of an emergency.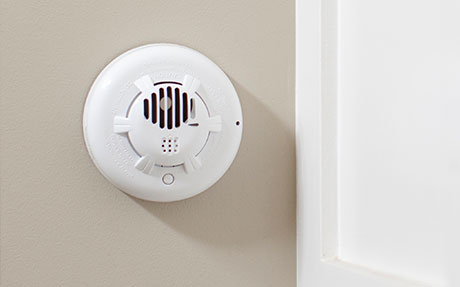 Professional installation
When it comes to carbon monoxide detectors, placement is critical for the most accurate, timely response. The National Fire Protection Agency recommends placing CO detectors throughout your home and outside of sleeping areas.
When you purchase Vivint CO Detectors as part of your smart home, professional installation is included. Our Smart Home Pros will provide recommendations based on your home's layout to ensure you get the best detection possible. Once the CO detectors are installed, they'll test them to ensure they're working properly and show you how to operate them.
Mobile monitoring and alerts
What if your CO detector goes off when you're away? With a Vivint Smart Home system, you'll always be in the know.
Your Vivint Smart Home app displays mobile alerts if your carbon monoxide detector goes off. From there, you can coordinate with emergency assistance from Vivint Smart Home Specialists to make sure everyone in your home is safe.
Your CO detector will also send you alerts if you have a low battery or if it has been tampered with.
5 years of worry-free protection
Devices like smoke alarms and carbon monoxide detectors don't last forever. Over time, the components aren't as fast at detecting threats. To ensure the most accurate protection, experts recommend replacing your CO detector every five years. With the Vivint Carbon Monoxide Detector's five-year electrochemical sensor and backup battery, you'll have years of worry-free protection.
24/7 professional monitoring
True peace of mind comes from knowing your home is being protected no matter where you are. Your Vivint Smart Home package comes equipped with 24/7 monitoring.
A professionally trained team of smart home specialists are always available to provide support whenever you need it. And if your CO detector—or any other alarm—is triggered, our Smart Home Specialists will contact emergency assistance for you.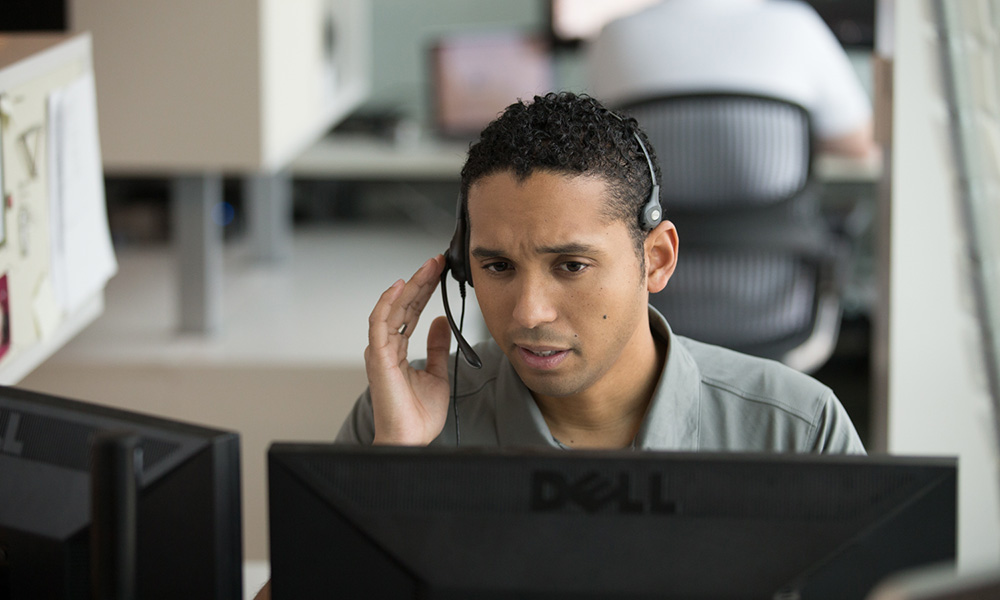 Let Vivint protect your home from carbon monoxide
Carbon monoxide detectors are the only way to truly protect your family from this deadly gas. With Vivint Carbon Monoxide Detectors, fast detection, smart home integration, and round-the-clock monitoring provide you with priceless peace of mind.
For a free consultation on a personalized smart home package, contact our Smart Home Pros at 800.646.1469 today.