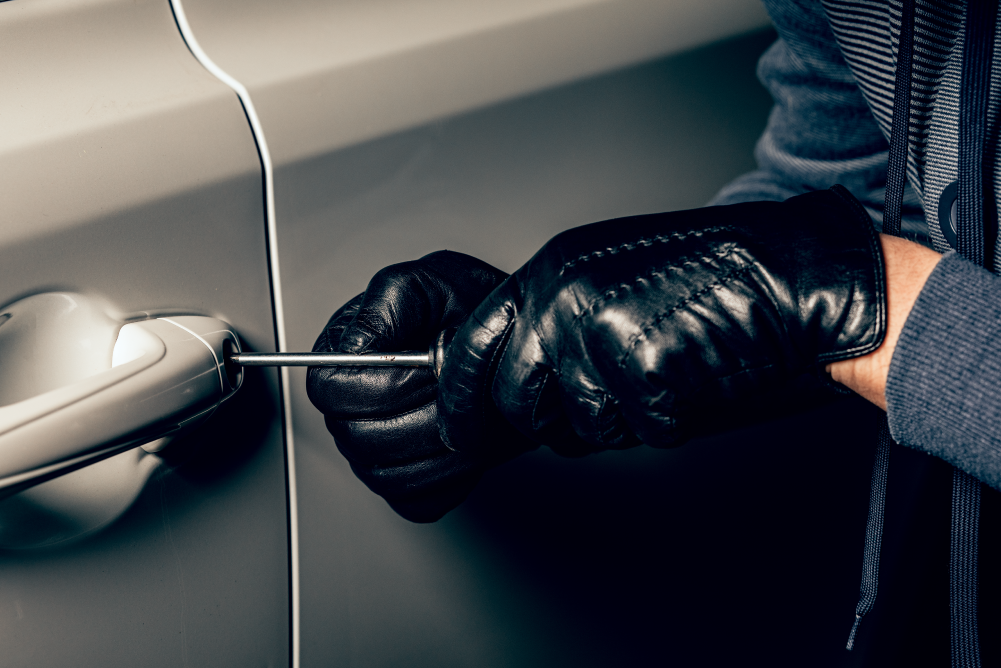 Your car is like your second home. You take it to work, to school, and to meet friends and family. Sometimes, you probably even eat in it. Given how much we use our cars, it's no wonder that Americans spend some 70 billion hours behind the wheel per year.
Obviously, your car is a valuable asset—and you want to do all you can to protect it. A vehicle break-in can be a disturbing event, resulting in damage to your car and property theft. The worst-case scenario is that a break-in can result in vehicle theft. Beyond any physical damage, though, a break-in is also a huge invasion of privacy and can leave an individual feeling incredibly unsafe.
But just how common are vehicle break-ins? This article provides some fast facts about car break-ins and gives you some tips on how to prevent them.
Motor vehicle theft over the years
Let's start with the bad news: Motor vehicle theft is, unfortunately, on the rise. According to the Federal Bureau of Investigation, FBI, in 2020, some 406,953 vehicles were stolen, compared to 188,884 in 2015 and 162,624 in 2010. The increased number of motor vehicle thefts has been especially steep from 2018 onward.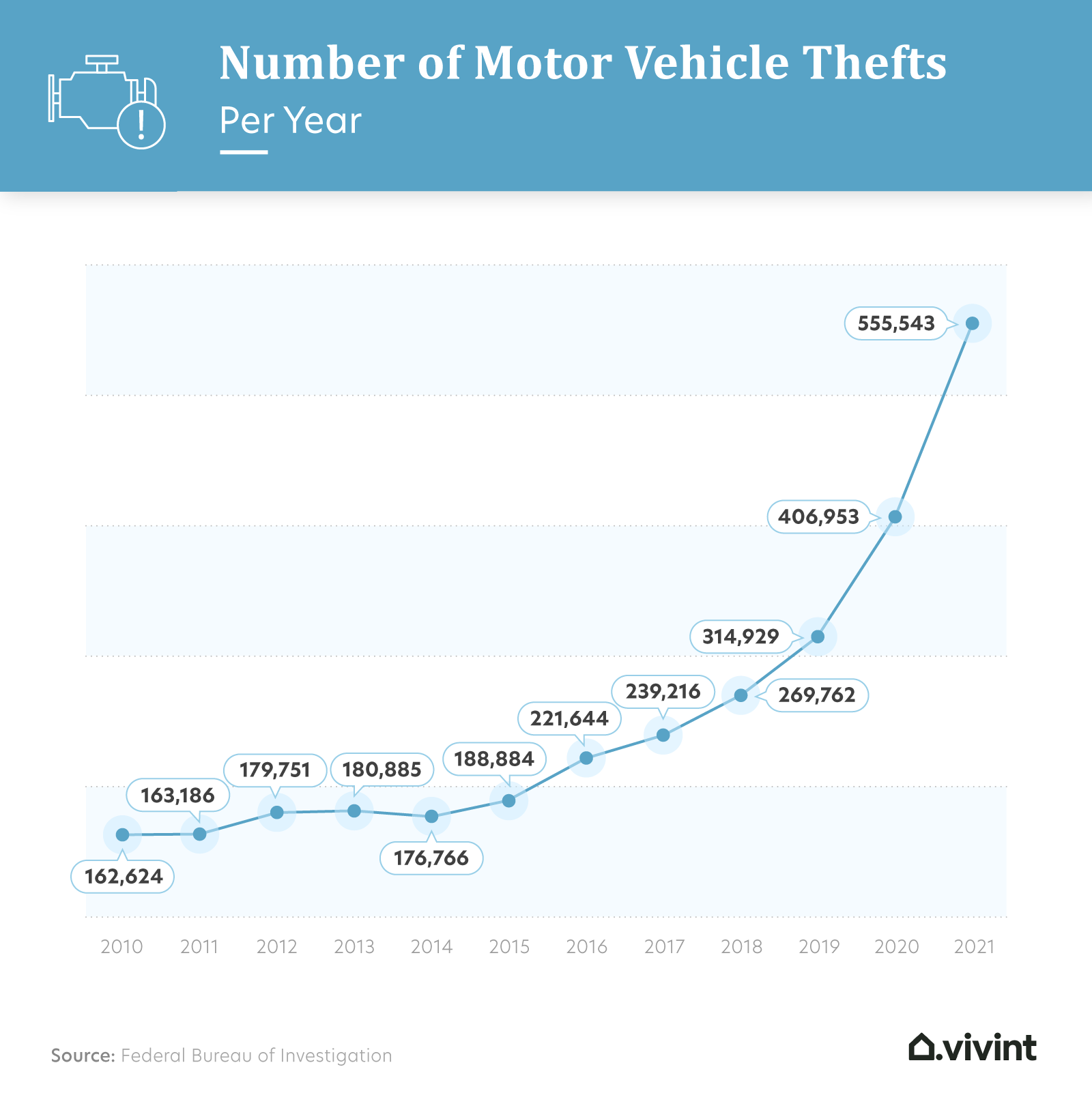 In addition to vehicle theft being on the rise, the average cost of stolen vehicles is likewise climbing. In 2015, the average value of a stolen car was $6,960, according to the FBI. In 2020, that number jumped to $16,377—more than twice as much.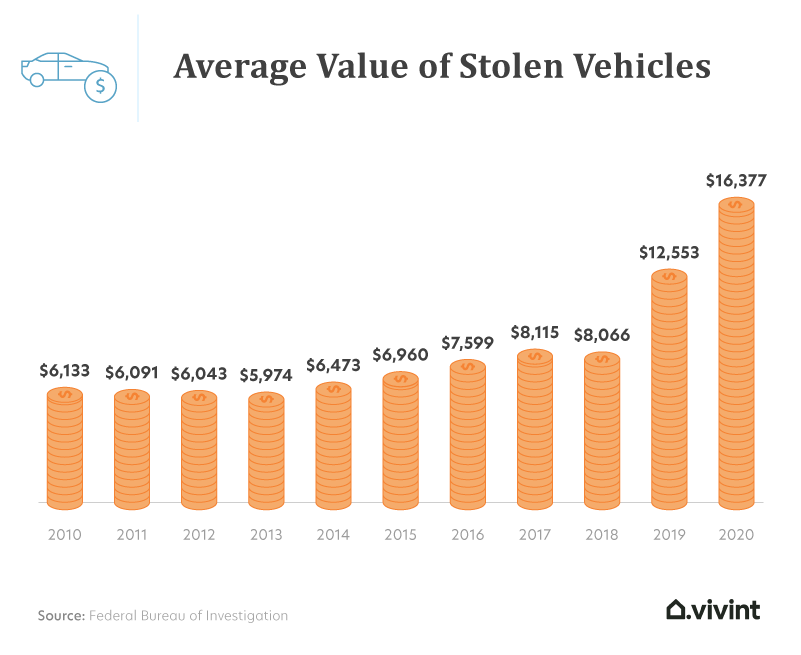 There are also distinct trends as to where cars are stolen. Many people assume that it's safest to park their car by their residence or in their home garage. However, the FBI reveals that 41% of all stolen vehicles are taken from the home.
From 2010 to 2020, 582,798 vehicle thefts were reported from highways, alleys, streets, or sidewalks. In contrast, more than one million (1,012,855) car thefts were reported from residences or homes.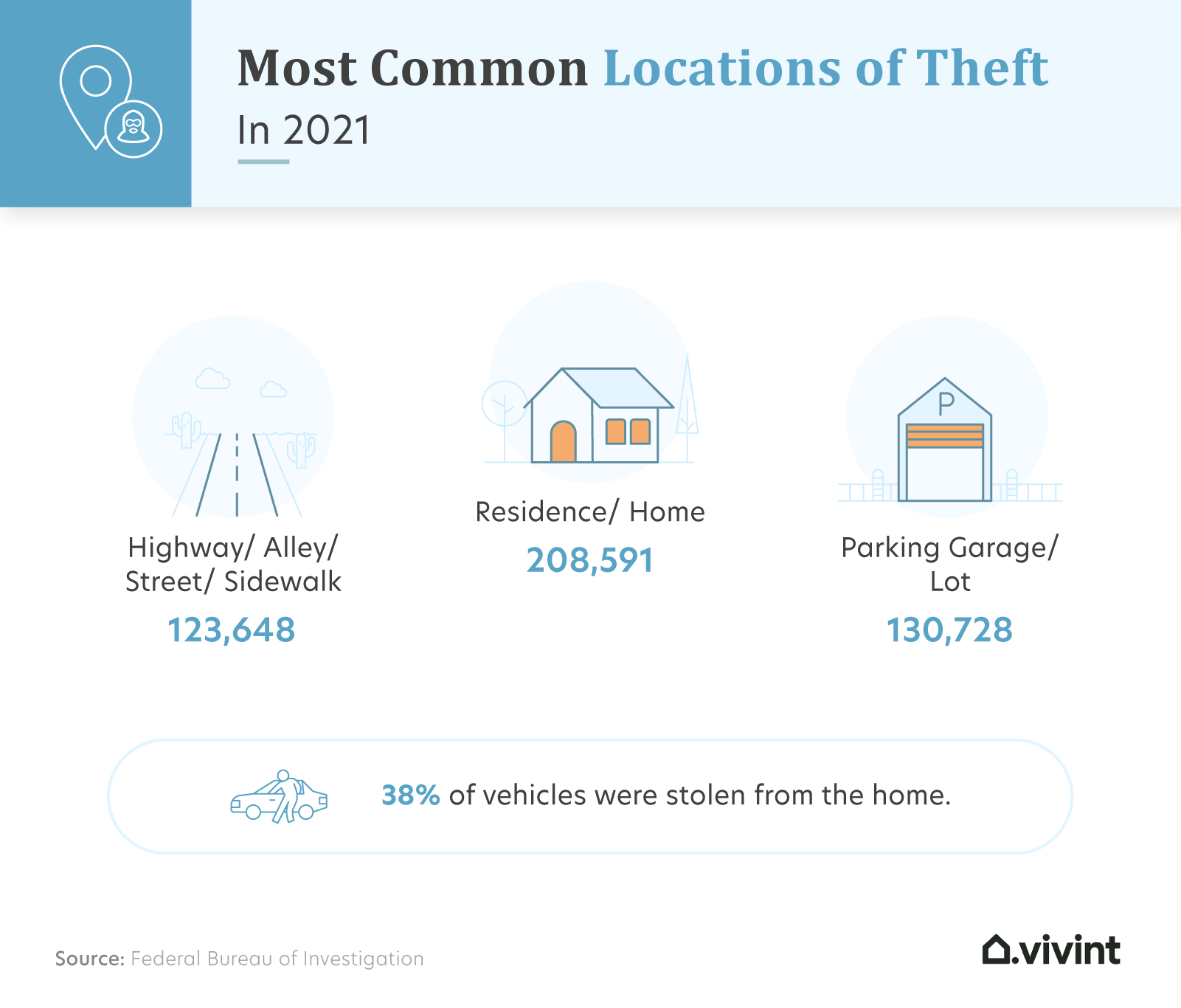 What are the most popular stolen vehicles?
It's also possible to identify patterns as to what types of cars are stolen. According to data compiled by the National Insurance Crime Bureau, the most commonly stolen car in 2020 was the full-size Ford pickup. The runner-up? The full-size Chevrolet pickup, followed by the Honda Civic.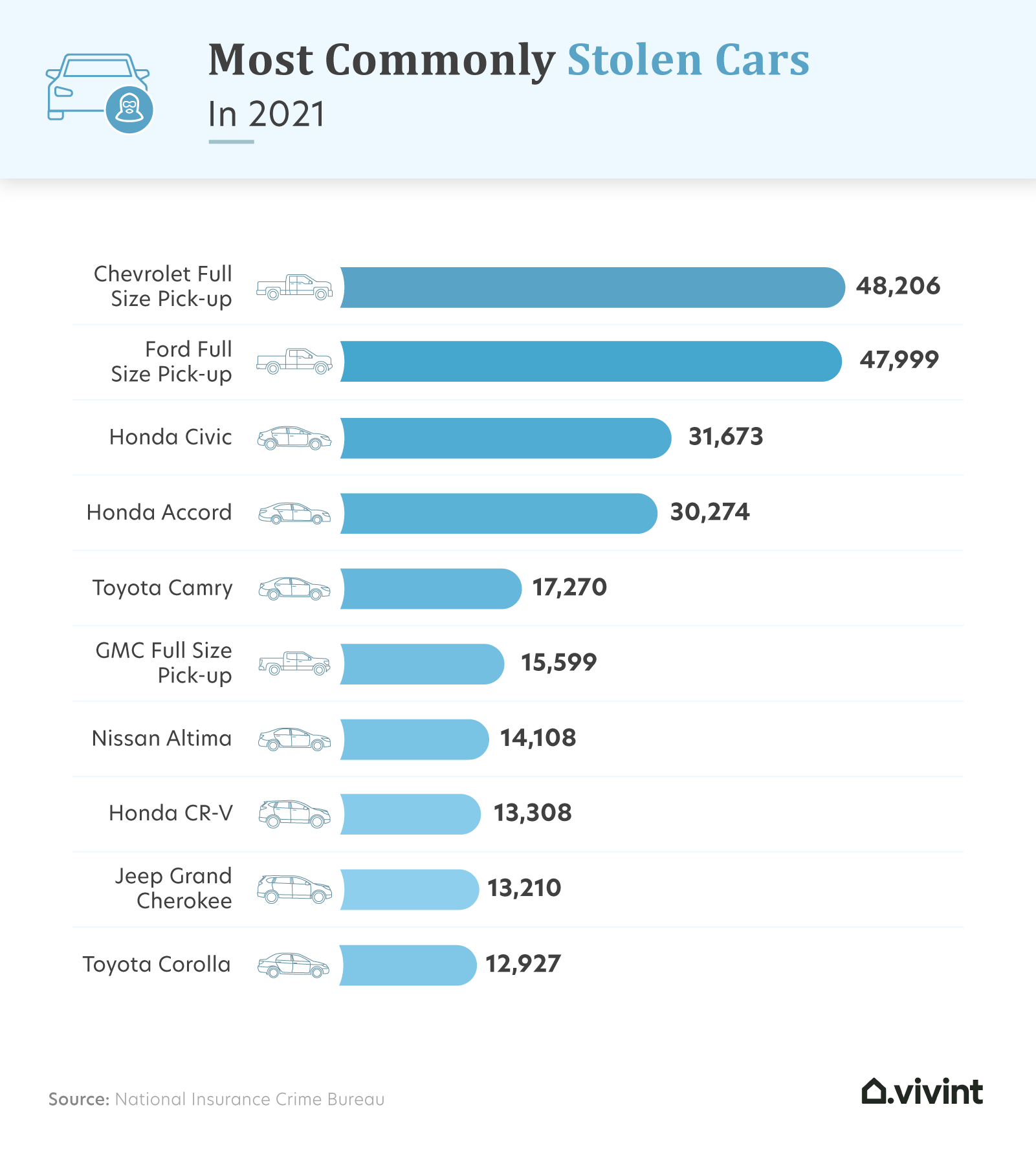 Motor vehicle theft by state
While car burglary overall is on the rise in the U.S., the exact number of thefts varies drastically according to location. The map below gives you a quick peek at the larger trends: States marked red have an increase in the percentage of car theft from 2019 to 2020, while those marked green have a decrease in the percentage of car theft in that timeframe.
For example, New York saw a positive 51.79% difference in car theft from 2019 to 2020 (the highest rate of all states), while Alaska saw a negative 24.50% difference. Meanwhile, California saw a positive difference of 18.9%.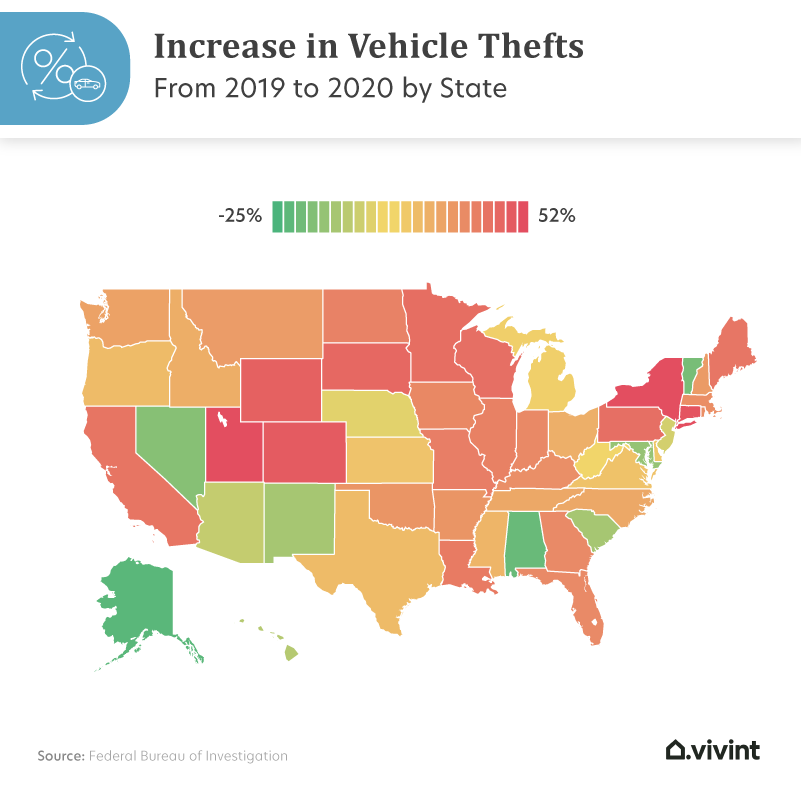 The below table provides a quick state-by-state overview. As you can see, there are significant disparities according to the location.