Known as the Prairie State and Land of Lincoln, Illinois is a state that's rich with culture and history. The most populated areas are in the northeast and southeast ends of the state. In between, you have everything from farmland and college towns to the capital and protected wildlife areas. Illinois offers plenty of excellent options for singles, couples, and families alike. Depending on your lifestyle, goals, and plans, several cities in Illinois may be perfect for you. Continue reading to find out more about the best places to live in the Prairie State.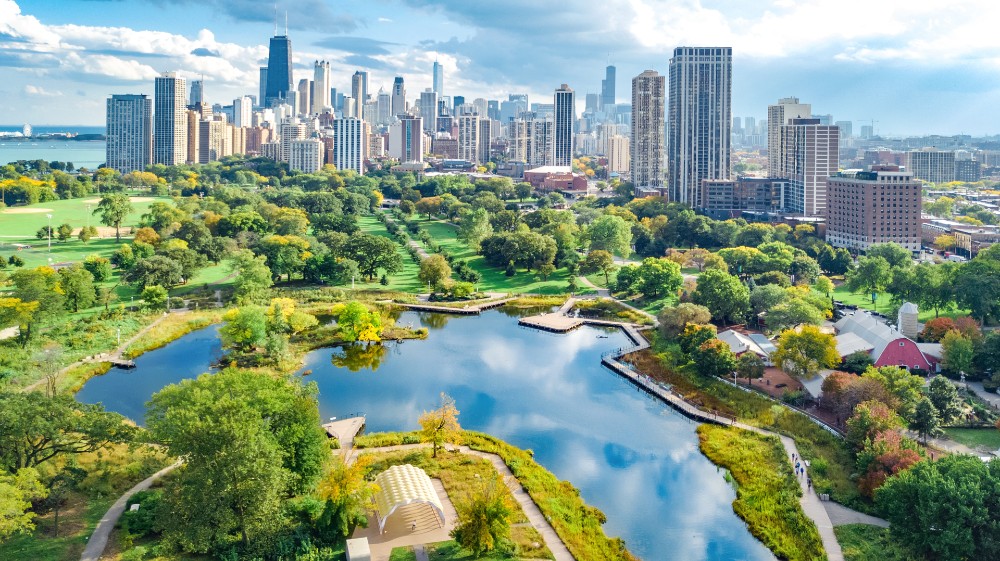 Chicago
It's no surprise that Chicago tops the list for the best city to live in Illinois. The Windy City is the main cultural center for the state, if not the entire Midwest region. You've got excitement, entertainment, and urban amenities, plus one of the most famous sources of public transportation — the "L" rapid transit system — to get you everywhere you need to go. Chicago has many claims to fame, including:
Two major airports
Chicago-style pizza and hot dogs
Craft beer capital
World-class jazz and blues events
Exceptional museums, including The Field Museum and The Art Institute of Chicago
Leader in art and architecture
18-mile Lakefront Trail
Vibrant nightlife
Keep in mind that Chicago is the third largest city in the United States by population. The 2022 estimate for the city proper is 2.74 million, while the Chicagoland metro area has over 8.9 million people. If that seems too large, even for a city lover, you have other options for city life in Illinois.