Thanksgiving is right around the corner, and that means food, friends, and family.
With the cooking, extra food prep, and travel that occurs for the Thanksgiving holiday, there's also an increase in safety and security risks around the house.
These Thanksgiving safety tips will help ensure your holiday–whether you're home or away–is as safe (and delicious!) as possible.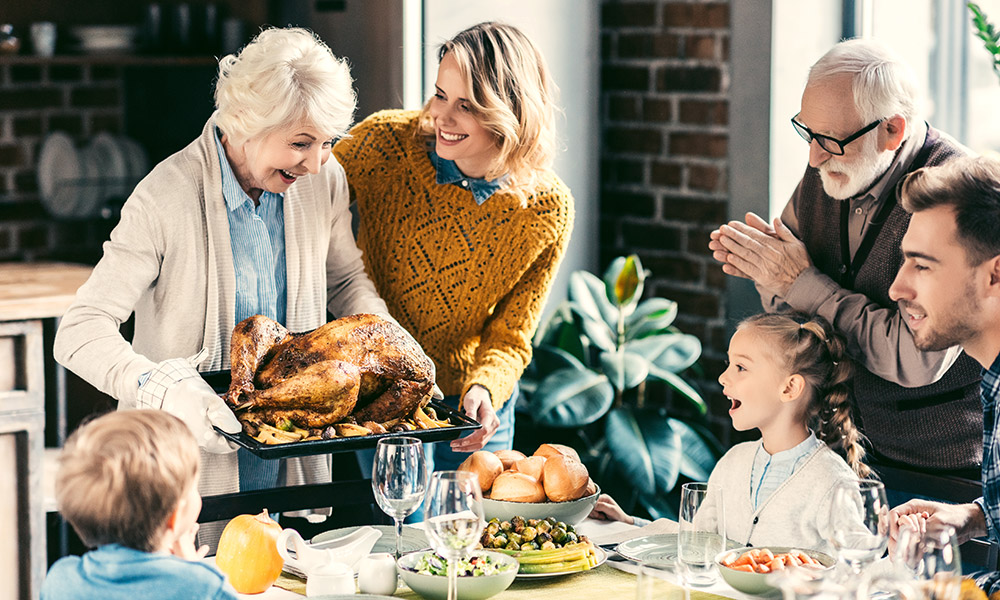 Thanksgiving Day fire safety tips
What's the biggest threat to your home during Thanksgiving? Fire. According to the U.S. Fire Administration, when compared to other days, the average number of residential fires more than doubles on Thanksgiving Day.
With that in mind, your safety tip of the day on Thanksgiving should be "practice fire prevention." Here are some Thanksgiving day fire safety tips to help lower your risk of kitchen fires:
If you plan on frying, make sure to read and follow all instructions carefully. (Turkey fryers are actually the number one cause of Thanksgiving Day fires!)
Keep a fire extinguisher or fire suppressant on hand in the kitchen while cooking.
Keep baking soda nearby in case a grease fire occurs. Never use water to put out a grease fire.
If you're cooking on a gas range with flames, don't wear loose-fitting clothing that could potentially catch on fire as you're working around the stove.
Keep the area around your stove clear of flammable items, such as wrappers, dish towels, or other clutter.
Never leave candles unattended, even if you're home.
Check your smoke detectors. A smoke detector is a necessity, but it can only save lives when it's working. Make sure the smoke detectors in your kitchen and around the house are functioning properly, and replace any that are more than 10 years old. 
Preventing fires and resulting injuries in the kitchen is actually quite simple, as long as you keep a close eye on your cooking and know what to do if a fire does occur.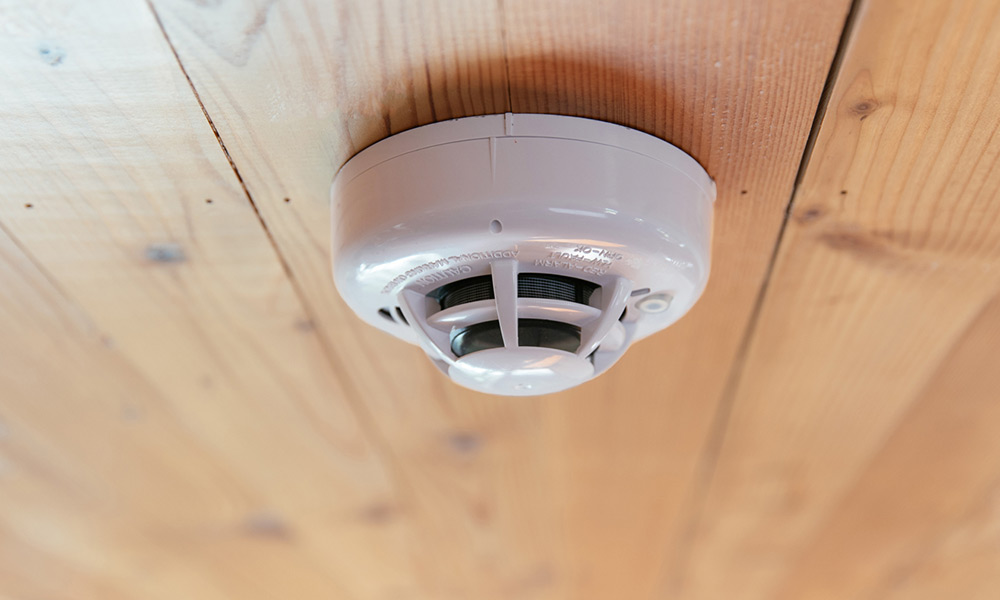 Food safety
Between turkey, dressing, casseroles, pies, potatoes, and desserts, it's no surprise that more food is consumed in the United States on Thanksgiving than any other day. 
With so much food (and friends and family around to help eat it), it's important to make sure you take proper steps to minimize the risk of food poisoning. Undercooking turkey and other meats, preparing foods on contaminated surfaces, and not storing food properly can all lead to food poisoning. 
If you don't cook often or you just need a refresher, these tips will help you keep your food tasty and safe to eat: 
Keep your kitchen clean
No, it doesn't have to be spotless, but clean hands and surfaces can actually prevent the majority of food poisoning cases. Make sure to:
Wash hands before and after food prep.
Wipe off counters with a cleaner before and after preparing food, especially if handling raw meat.
Keep all raw meat away from cooked or ready-to-eat foods.
Never cross-contaminate utensils or cooking surfaces; for example, don't use the same cutting board or knife to cut raw vegetables right after cutting up raw meats.