Becoming a homeowner is an exciting time. As you get to know your new surroundings and prepare to make your new house a "home," it's good to be aware of basic home maintenance tips every homeowner should know.
If your previous home was a rental, chances are your landlord took care of many of the things on this list. And even if you were previously a homeowner, a refresher is still helpful!
We've rounded up the top things every homeowner should know – from the inside of your home to the outside – and compiled them into this handy home maintenance checklist.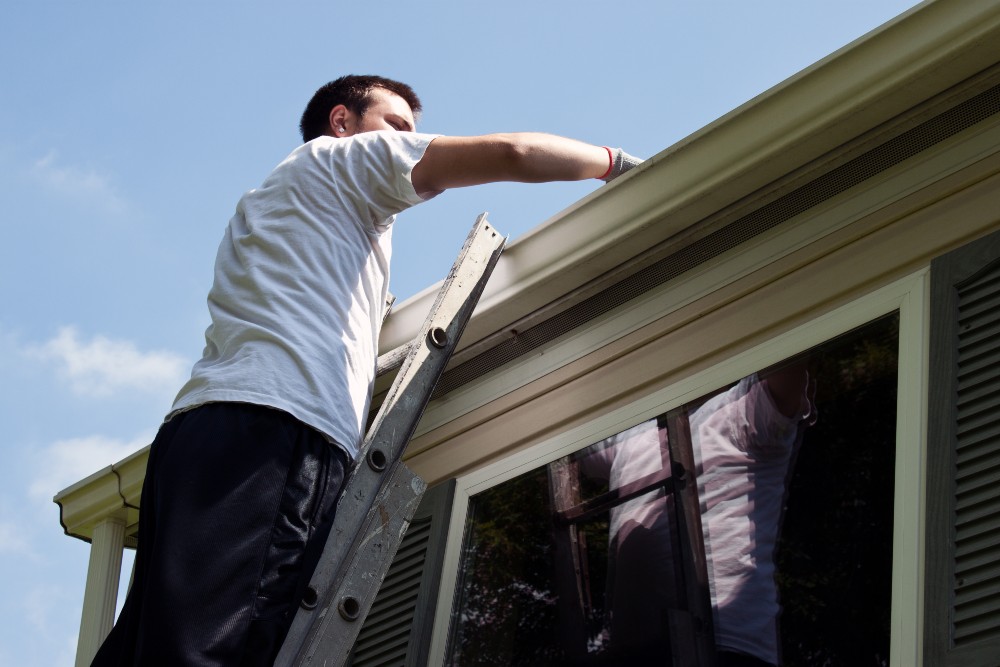 Home exterior and yard
Maintaining the outside of your home, including your yard, is important for making sure the inside stays safe, comfortable, and pest-free!
1. How to clean a gutter
Leaves, sticks, and other debris can build up in your gutters, eventually causing damage to your roof or leaks inside the home. Many experts recommend you clean your gutters at least twice a year, or more if you have a lot of trees growing above your house (especially pine trees, which shed needles year-round).
2. How and when to seal the driveway
Sealing your driveway involves applying a coating to your driveway that helps prolong its life by protecting it from water, sun, and ice. You can hire a professional to do this, or you can easily DIY. The best time to seal your driveway depends on where you live and the weather forecast; rain and extreme temperatures will affect the seal.
3. Pest control
No one wants to deal with pests and rodents in their new home. Knowing what pests are native to your area can help you determine the best steps to take to keep them away. It's helpful to consult with a professional to ensure your pest control is safe for your family and pets.
4. Where your property lines are located
If you want to install a fence, landscape, or just make sure your neighbor isn't encroaching on your yard, you'll need to find your property lines. You can start by getting a plot plan from your local city hall, or you can hire a surveyor to mark the lines.