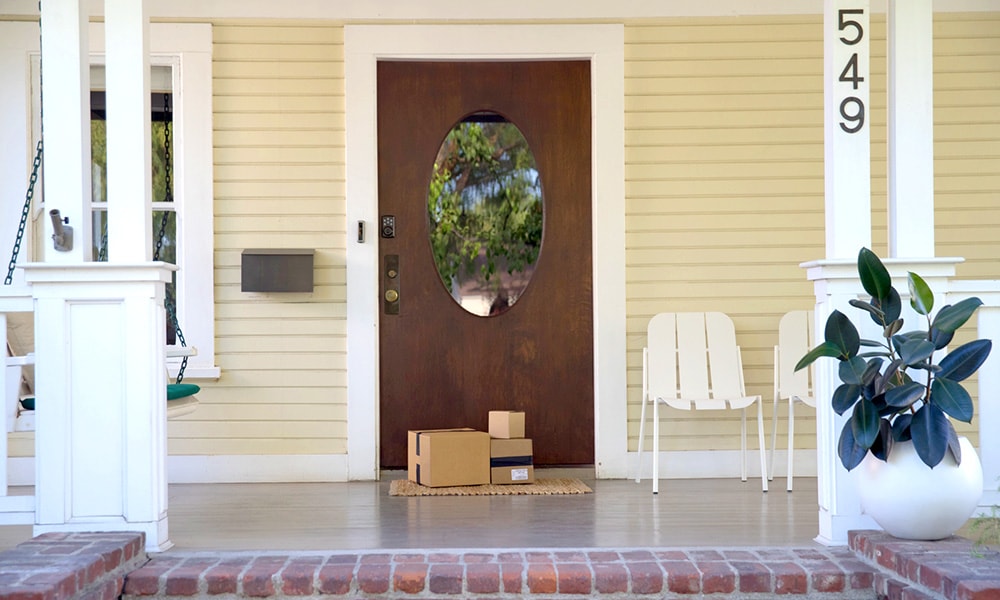 There is a broad window between the delivery of your package and you bringing it inside. This is when thieves strike. These porch pirates prey on deliveries left on the doorsteps of suburban homes.
While the holiday season may be peak package theft season, your delivery could be stolen at any point during the year.
Lucky, there are several simple solutions to keeping your online orders safe. Here are 3 simple steps anyone can take to fight back against package theft.
1. Pick up your packages
We understand the point of home delivery is convenience. Unfortunately, if someone steals your delivery, you will never receive your package at all.
When shopping online with a brick and mortar dealer, pick up your purchase in-store. Not only does this save on shipping, it ensures your product is always in safe hands.
Shopping through a major online shop where delivery is the only option? Have the packages delivered to your place of work or the post office. The important part is keeping your package off the porch. If your online order is never alone, thieves cannot take it.
2. Leave detailed delivery instructions
Sometimes you need to have your purchase delivered to your home directly. In this case, leave detailed delivery instructions. Here are several keys to leaving an effective note:
Make your instructions short and concise. Confusing the delivery driver leads to frustration and possible abandonment of your package
Be clear about where you want the package placed. Simply saying "behind the fence" leaves a lot of room for interpretation. (You may want to consider letting your neighbor know you are expecting a package and have the delivery person drop the package off next door.)
Find a spot away from the front door. Package thieves are going to take a quick look around your doorstep.
3. Digitize your doorbell
The most effective way to prevent a stolen package is to install a doorbell camera.
Most doorbell cameras activate upon sensing movement. Some cameras even send notifications to your phone when activated.
Vivint's doorbell camera also features two-way talk capabilities. This allows you to guide delivery drivers from anywhere using your smartphone.
A stolen package is enough to ruin anyone's day. Fight back against the porch pirate epidemic and ensure your online purchases always make it home safely.
Learn more about how you can protect our home. Contact the security experts at 844.481.8630 today.