What is Labor Day and why do we celebrate it?
For many of us, Labor Day is an extra day off work to enjoy the closing of the summer. But do you know where the holiday originated?
Observed the first Monday of September, Labor Day celebrates the achievements from American workers that contribute to our country's economic successes. It has been a national holiday since President Grover Cleveland signed it into law in 1894.
The origins of Labor Day are actually pretty dark—at the time, basic worker protections were not in place. The average person worked 12 hour days, 7 days a week, and young children often worked in dangerous factories. This led to strikes and protests from workers for better conditions and laws.
As a result, Labor Day was proposed as a way to recognize and celebrate workers.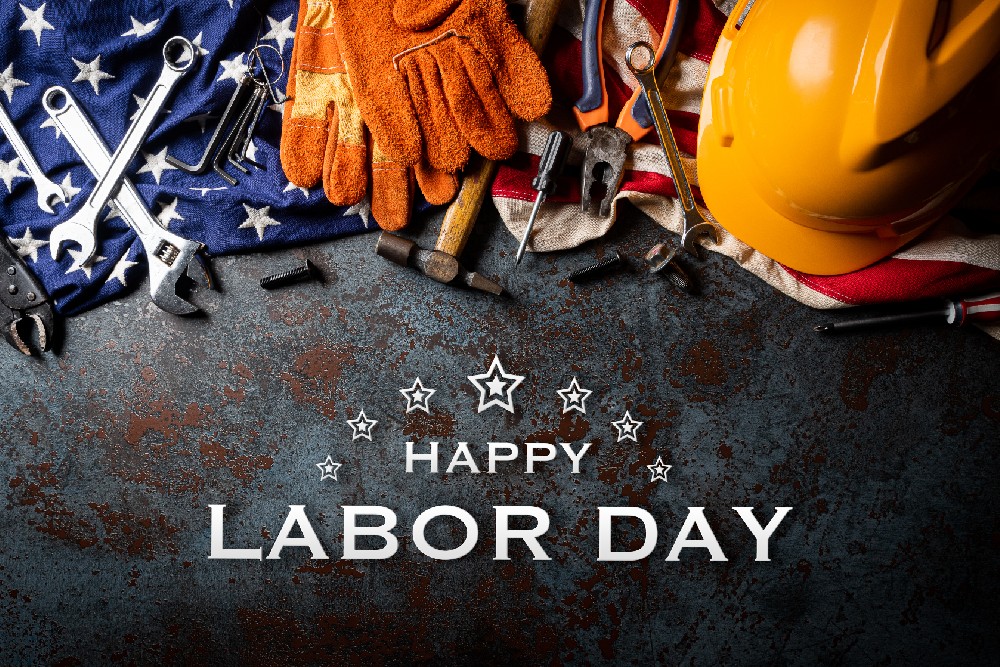 Celebrating Labor Day today
Today, Labor Day is often celebrated as the official end of the summer season. It's often the end of school summer breaks, the beginning of fall sports, and the closing of outdoor swimming pools.
Many people spend their Labor Day weekend enjoying the outdoors and spending time doing activities with friends and family.
We've put together a few ideas for fun Labor Day activities, as well as things you can do to make it a safe holiday for everyone.
Labor Day Activities
There's no shortage of Labor Day activities you can plan with your family. If you're still not sure what to do with your holiday weekend, check out these ideas:
Take a trip
One survey found that over 53% of Americans plan on traveling during Labor Day weekend. With an extra day off of work and school, it's no surprise that so many people plan vacations around the Labor Day weekend.
You don't need to plan an elaborate vacation, either. You can plan a quick weekend getaway last-minute, whether you want to go camping, check out a nearby National Park or amusement park, or go sightseeing at a nearby city.
Beat the heat
For much of the US, Labor Day falls right around the warmest parts of the year. With a decent chance it will be hot outside, you can cool off with a trip to your local pool, lake, or beach.
Prefer to stay home? Setting up sprinklers in your yard is a fun way for everyone in the family to cool off on a hot day.
Host a Labor Day BBQ
What's a summer holiday in America without a good BBQ? If your forecast doesn't include rain, a backyard BBQ is the perfect way to celebrate Labor Day and enjoy the summer weather with friends and family before it starts to cool down.
You can cut down on your own work (and try new foods!) by inviting other people to bring food and drinks. A few BBQ food ideas include:
Kebabs (check out these creative ideas for a few tasty options)
In-season fruits and vegetables, like corn on the cob and watermelon
Summer salads that provide healthy options for your guests, like this tomato salad
Desserts that hold up in the heat (brownies and cookies are always favorites!)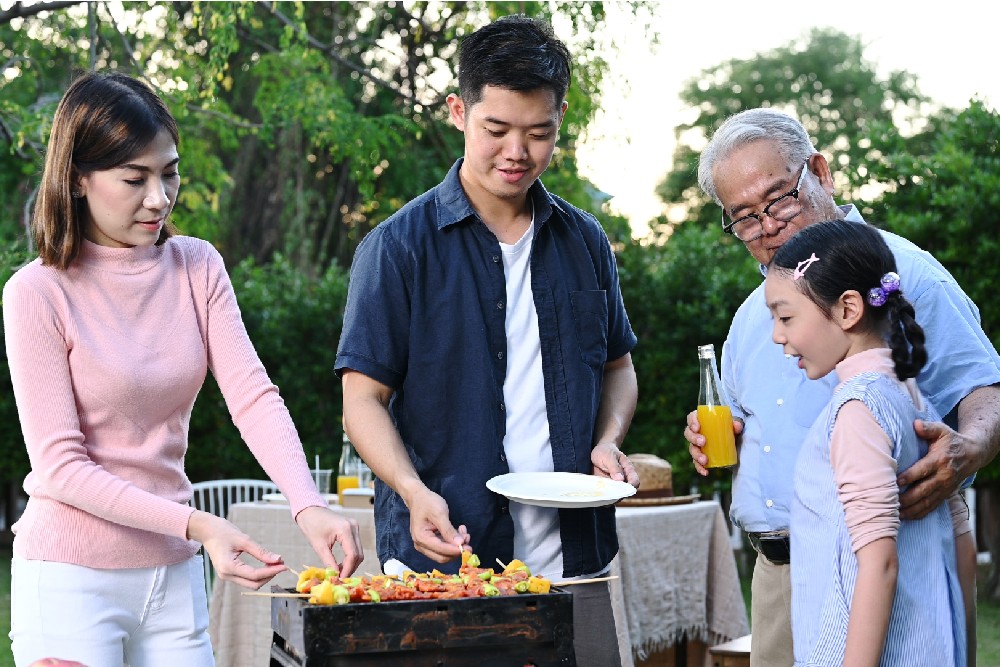 Have a backyard movie night
Celebrate at home with a movie night in the backyard! You can rent or borrow a projector, grab some blankets and snacks, and enjoy a movie under the stars.
Enjoy the great outdoors
Take advantage of outdoor activities before the weather starts to cool down. A few things ways you can enjoy the fresh air on your day off include:
Hiking at a local park or trail. Check your city's department of parks or recreation website for a list of parks and trails near you
Going for a bike ride
Go fishing in a new or favorite spot
Rent 4-wheelers and go for a ride
Download a constellation map, find an area without a lot of bright lights (such as out in the country or near water) and go stargazing
Safety
Labor Day means plenty of ways to have fun, but it also presents some risks. Some of these include:
Car accidents. More cars on the road and long road trips that lead to distracted or drowsy driving can all increase the chance of car accidents during Labor Day weekend.
Burns. Some Labor Day activities, like grilling, shooting off fireworks, or spending long hours in the hot sun, put you at an increased risk of burns.
Water-related accidents. Anytime you're in a body of water, the risk of drowning increases. Water sports like boating, wakeboarding, or riding on innertubes can also present a few safety hazards to be aware of.
Alcohol-related incidents. Alcohol impairs judgment and lowers reaction times, making it a common cause for a variety of accidents. For example, 38% of car accident fatalities over the Labor Day weekend involve an alcohol-impaired driver.
Whether you're home or away, these tips will help keep your activities safe this Labor Day weekend.