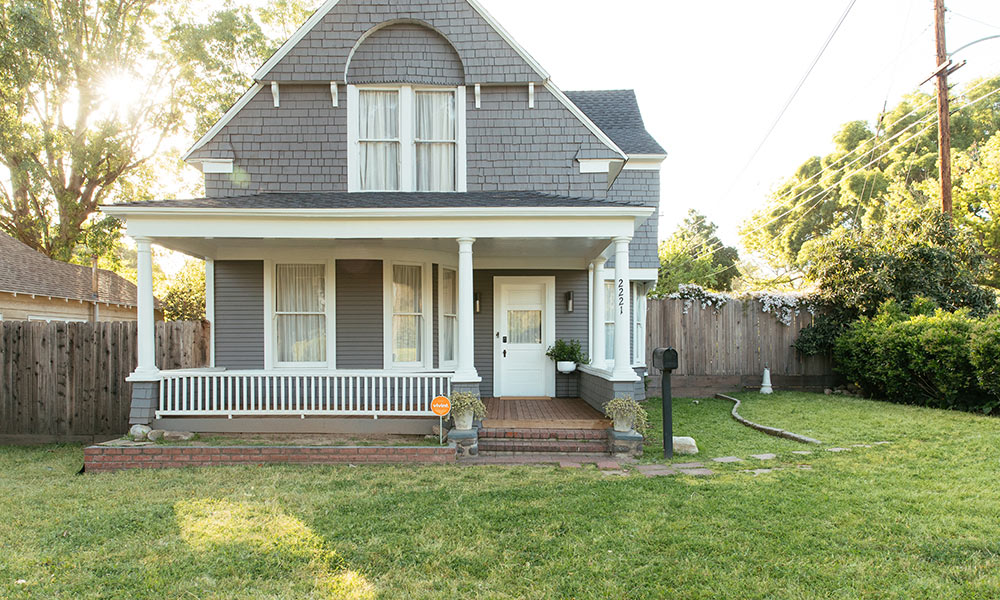 As a leading provider of smart home and security solutions, Vivint's home surveillance systemsare growing to include outdoor cameras. As an integral part of maintaining your home's security, having a Vivint outdoor camera offers you peace of mind, as well as a number of additional benefits.
Where Should You Place a Vivint Outdoor Camera Pro?
With the flexible and personalized solutions offered by Vivint, you can install one or more outdoor cameras right where you need them. While a Vivint outdoor camera must be installed by a professionally trained field service professional, you can still determine where your outdoor camera will be of the most benefit.
The best locations for outdoor cameras include:
Outdoor Buildings
Anytime that you have outdoor buildings, such as tool sheds, storage sheds, green houses, or other outdoor structures that are likely to hold expensive equipment, it is likely they could become the target of burglary and theft. This is why these are some of the most important areas to monitor when it comes to home security and surveillance.
Driveways and Garage Doors
In order to guard your vehicles and other valuable outdoor assets (lawnmowers, boats, trailers, etc.), installing your Vivint outdoor camera on or near your driveway or garage doors offers the best angle for ensuring that your valuables remain safe from trespassers.
Rooflines and Exterior Eaves
When it comes to monitoring the day-to-day activities around your home, rooflines and under exterior eaves offer a great view for your Vivint outdoor camera to watch driveways, walkways, your neighborhood, and more.
Benefits of a Vivint Outdoor Camera Pro
Deter Burglary, Vandalism, and Outdoor Theft
Outdoor cameras are one of the top ways to let thieves know that your house is protected by a home security surveillance system, which often deters them from targeting your home altogether. They are also a good deterrent for would-be miscreants and vandals. Since vehicles and outdoor equipment are often a thief's main targets, having outdoor surveillance equipment in plain sight not only deters the would-be thief but also provides evidence for identifying and convicting criminals who make the mistake of targeting your home.
Monitoring Kids, Family Members, Pets, and Service Personnel
One of the biggest benefits of having outdoor surveillance is the ability to monitor kids, family members, pets, and service personnel while you are away from home. It is not uncommon for kids to be home alone for a few hours after school or to have hired service personnel who have direct access to your home while you're away. With outdoor surveillance cameras, you can keep a close eye on everything that goes on around your home.
Save Money
While it may not seem like it, having outdoor security cameras can actually save you money in the larger scheme of things. The majority of homeowner insurance agencies will actually offer you lower premiums if your home is protected against fire, theft, and vandalism by a professionally certified home monitoring and security system. With a smart home security and surveillance system, you could receive as much as a 15% to 20% discount on your rates.