If you're up for the challenge of installing your own outdoor security cameras, then you're aware of the benefits outdoor surveillance provides when it comes to managing home and family.
But don't start drilling holes just yet. You can save yourself some time and a few do-overs by reading our outdoor security camera installation tips from Smart Home Pro Travis Driehorst. Smart Home Pros are Vivint's team of highly trained, certified professionals who can expertly take you from consultation to installation of a smart home security system. So do yourself a favor and keep reading:
Outdoor Security Camera Installation 101
1. Get the right cameras
Think about what you want to accomplish with your cameras before you run out and make a purchase.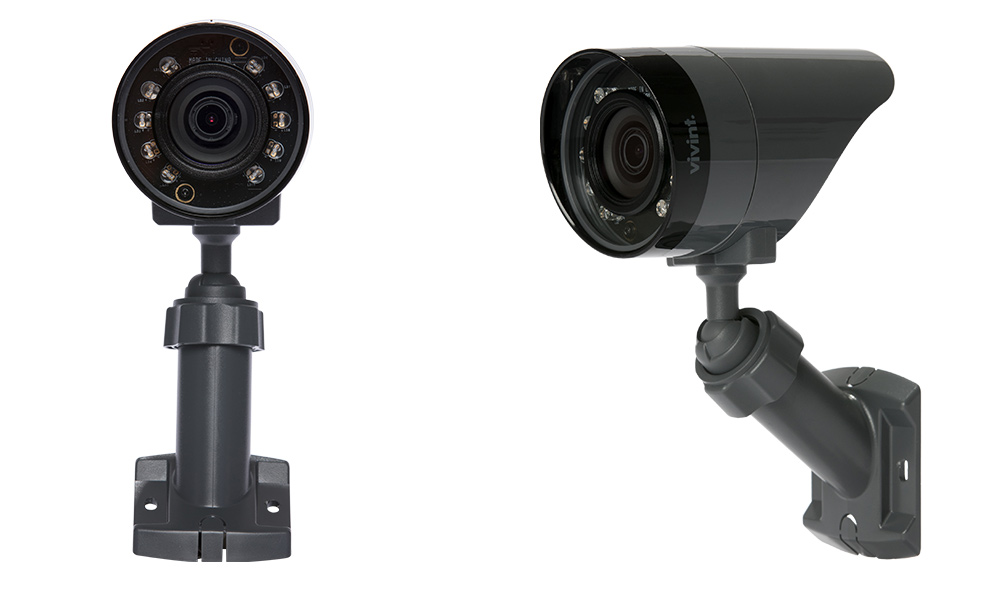 To get the most out of your investment, we recommend cameras with:
HD resolution for crisp, clear images.
WiFi capabilities so your cameras can connect.
Infrared LED night vision for true 24/7 security.
Motion detection that triggers auto recording.
Do your research and check ratings and reviews.
2. Consider range of view
Once you determine what you want out of your cameras and you've made your purchase, choose where you want to place them.
A camera with a smaller range of view—45° to 75° angle, for example—works well in the porchway facing a door or near the driveway directed toward a car.
When installing a camera with a wider frame of view—120° to 180°—place the camera where you can take advantage of the angle, like above garage doors. Install the camera approximately 9 feet off the ground, so it's not easily accessible and can't be tampered with it.
3. Location, location, location
Don't forget to consider power. Cameras need to be installed in a location convenient to a power source. Connected cameras communicate wirelessly, but they do need electrical power operate.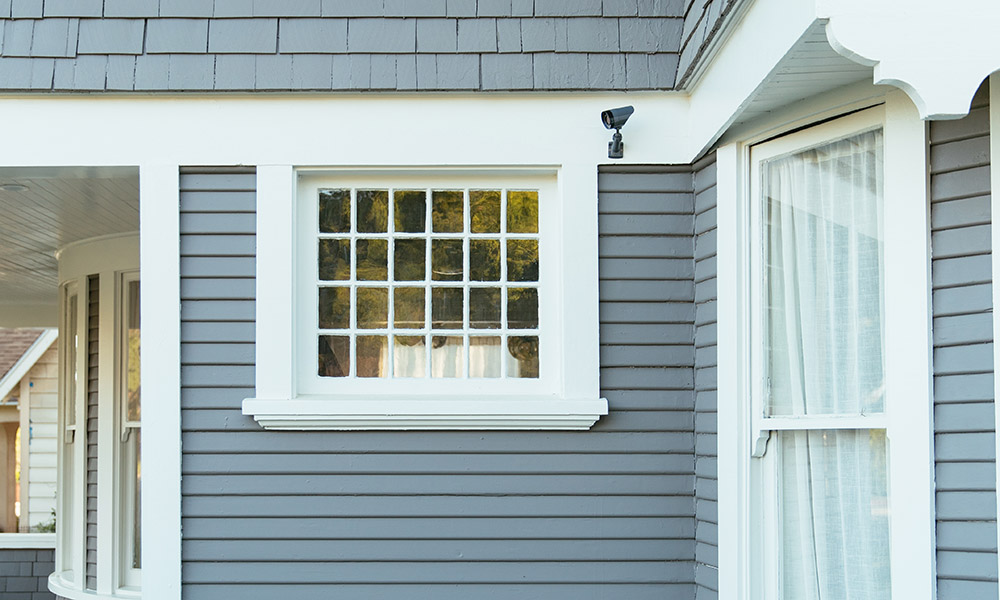 You also need to think about coverage. Your connected cameras need to be able to communicate with the dashboard inside the home. Choose locations on your property that maintain a strong connection with your dashboard or control panel. The dashboard should be centrally located in the home.
Locations that are out of reach are preferable so cameras can't be tampered with. Be sure not to place them too high, or you'll compromise picture quality and motion detection. But visibility is a good thing. Seeing your security cameras can help deter potential burglars.
4. Think before you drill
The biggest mistakes homeowners make when attempting to install their own outdoor cameras occur when drilling. So once it's time to physically mount your cameras, educate yourself.
Consider the exterior you'll be drilling through. Is it stucco, brick, stone, or vinyl? Make sure you find out how to drill through that surface, so you don't incur damage to your home. And it's absolutely imperative that you find out what's behind the wall before you start drilling. Are there electrical wires or plumbing pipes?
You'll save time, frustration, and money in damages by making sure you're drilling into an ideal spot. Use the right-sized drill bit, and take your time.
Install a comprehensive home security system
DIY projects can be a fun challenge. But if you have concerns, why not let professionals like the Smart Home Pros from Vivint take care of the installation for you? They can set you up with a comprehensive home security system and install it for you—no guessing what's behind a wall or where exactly to place cameras and how. At Vivint, we take care of it for you.