On December 31, people all over the world celebrate the end of one year and the beginning of a new one. This festive occasion often means parties, food, and celebrations from late at night to the wee hours of the morning.
Most of us will be ringing in the New Year with a party or get-together. That's why we've rounded up the top new year tips to ensure your New Year's celebration is safe, whether you're home and away.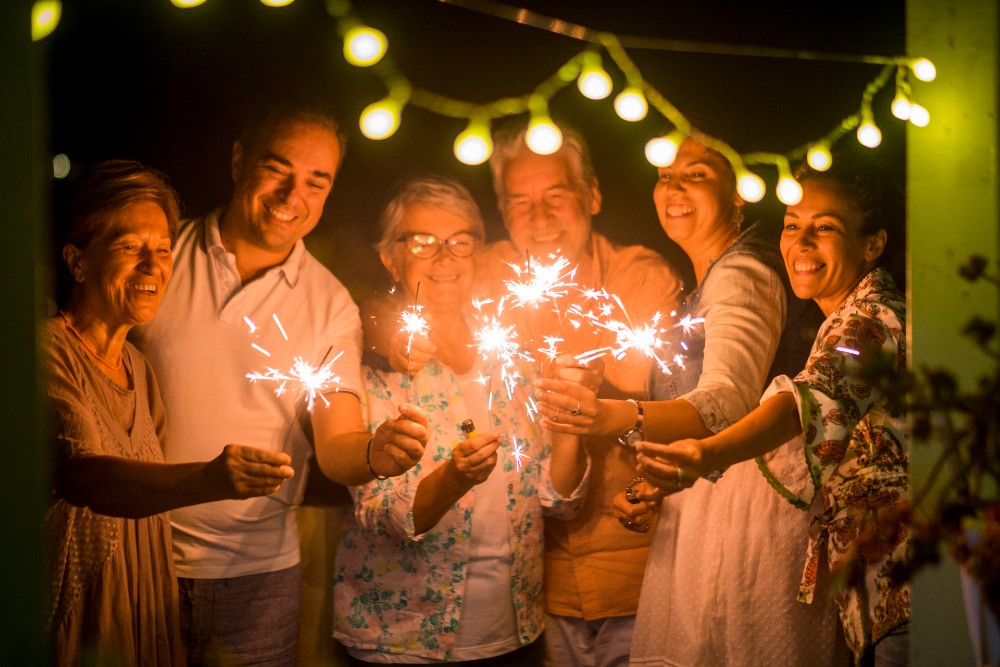 Why do we celebrate the New Year, anyway?
New Year's Day celebrations actually began back in 46 B.C, when Julius Caesar introduced the Julian calendar to more closely align with the sun. He also declared January 1 to be the beginning of the calendar year. The Romans celebrated the beginning of the year by exchanging gifts, decorating their homes, and attending parties.
This tradition of celebrating the new year has lived on, and today, New Year's celebrations are very similar all over the world. In the United States, festivities often begin on December 31 and continue into the early hours of the morning.
During these New Year's Eve parties, people often eat, drink, play games, launch fireworks, and ring in the New Year at midnight with a toast to the New Year. People often celebrate the beginning of a new year by creating New Year's Resolutions, which are goals you'd like to accomplish or things you want to improve in the coming year.