November is National Family Caregivers Month, which honors the work and dedication of caregivers while raising awareness of their needs and increasing the support they receive.
Approximately 44 million adults1 in the United States are caregivers to members of their family who are disabled, ill, or aging. Day in and day out, these unpaid caregivers juggle their own needs and responsibilities while caring for loved ones. Not surprisingly, this often results in an increase of emotional and financial stress for caregivers.
Help for the helpers
For caregivers, technology can play a major role in alleviating stress by providing help and peace of mind. Smart home features can help take the burden off caregiving while providing a safe environment for loved ones.
Take a look at some of the best smart home solutions for caregivers:
Keep a watchful eye with the Ping camera
Some family members require near-constant supervision, which can be difficult to provide outside of a medical facility. The Vivint Ping Camera is an indoor camera that allows you keep an eye on family members while you're in another room or away.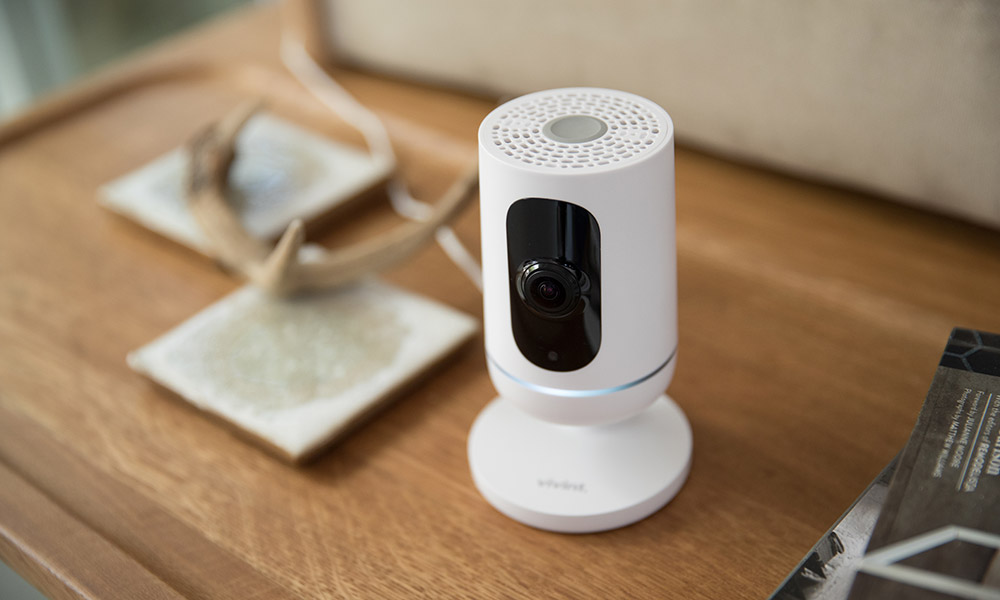 Using the Vivint Smart Home app, caregivers can "ping in" to see and speak to their loved one with two-way communication. Your loved one can also call out to you with the camera's one-touch callout button.
RELATED: Ping: The Future of Wireless Security Cameras
Know who's coming and going with window and door sensors
Caregivers of loved ones with dementia face a particularly frightening issue — loved ones who wander. Six in ten2 people with dementia will become disoriented even in a well-known place like home and wander away, often seeking something familiar.
Door and window sensors can provide peace of mind to caregivers by alerting them via the app or Vivint SkyControl Panel when a door or window in the home has been opened. This allows caregivers to respond faster and can help reduce the chances a loved one will wander.
Let your smart thermostat maintain a comfortable temperature
Keeping the temperature just right can be difficult for a caregiver, especially when caring for someone who is sensitive to cold or heat. A smart thermostat gives caregivers one less thing to worry about during the day. Smart temperature control automatically adjusts to your preferences.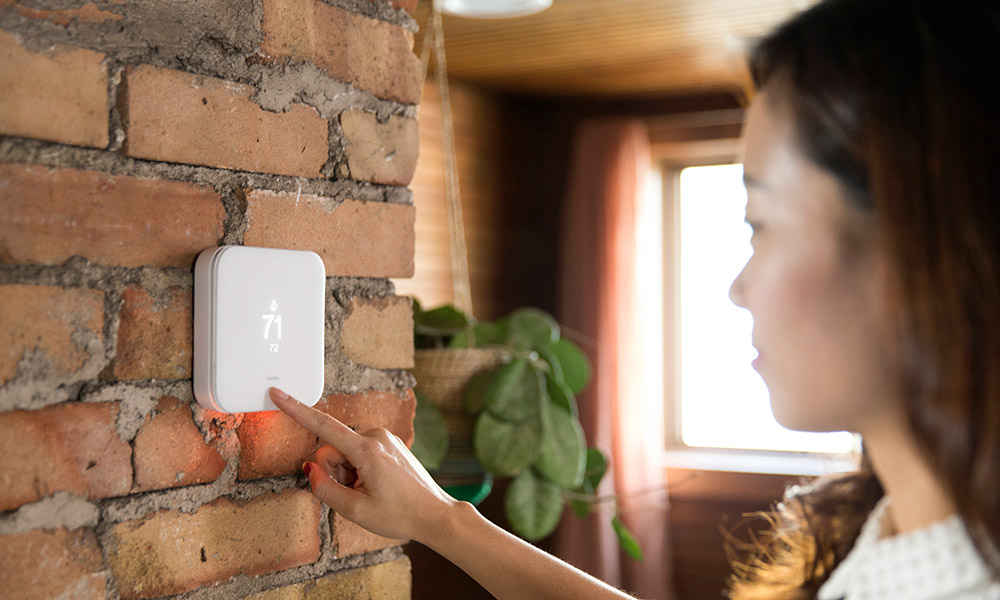 Control your home with just your voice
As a caregiver, chances are you have your hands full the majority of the day. Smart speaker integration with Amazon Echo or Google Home helps caregivers do many things around the house — from turning off lights to locking the front doors to changing the temperature to finding out the weather – just by using a simple voice command.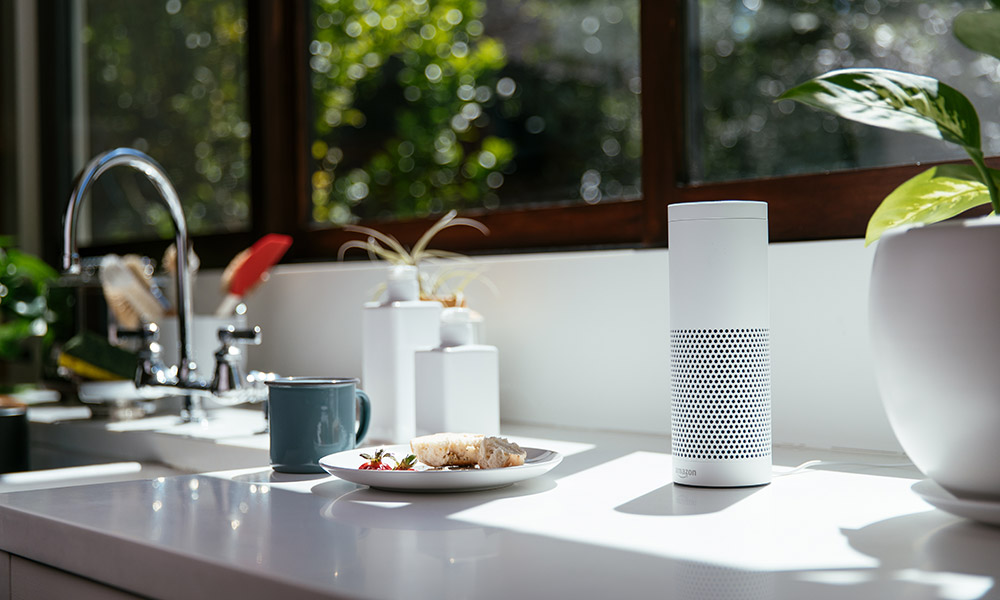 The speakers also feature far-field voice recognition which allows your voice to be heard above background noise.
Stay in the know and in control wherever you are
The Vivint Smart Home app keeps you connected to your home, even when you're not physically at home. The app enables you to control your entire smart home experience from your smartphone. Use it to view camera feeds, adjust the temperature in the home, adjust lighting, or disarm or arm your security system.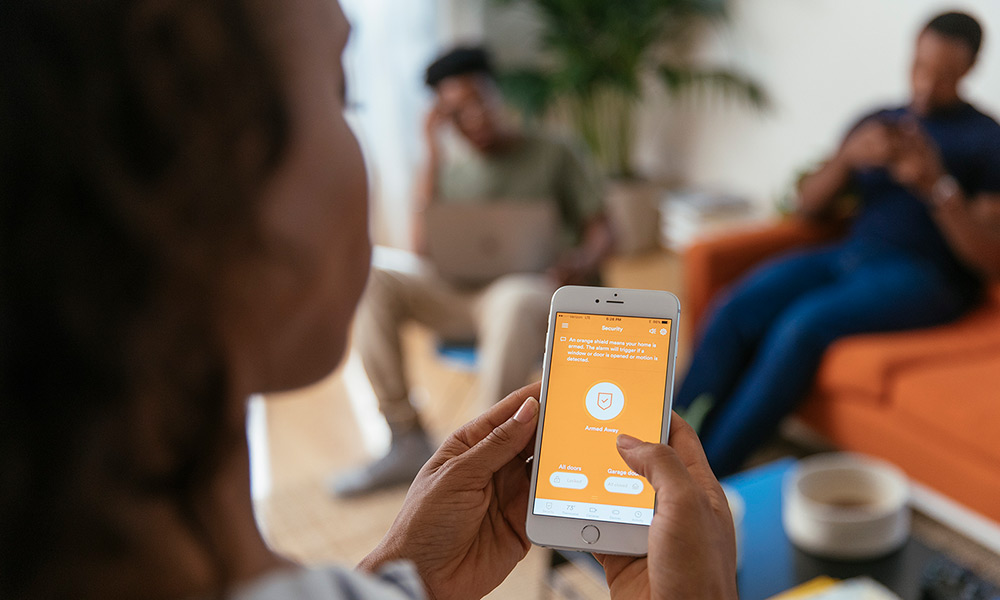 You can also set custom notifications, alerts, and actions to help you keep tabs on your loved ones while you're away. Alerts can notify you on your phone when a door opens, or your security alarm goes off, and custom actions can automatically lock and unlock doors at a particular time or arm your security system.
RELATED: Home Automation Provides Caregiver Support for Families
Caregivers provide a selfless service for their family members that can be physically and emotionally draining. The wide range of features available in a smart home can help make tasks around the house easier while providing priceless security and peace of mind.
---
Sources
1 Caregiver Health | Family Caregiver Alliance "Caregiver Health". Family Caregiver Alliance.
Accessed October 30 2017.
https://www.caregiver.org/caregiver-health
2 Wandering and Dementia | Caregiver Center | Alzheimer's Association "Wandering and Getting Lost". Alzheimer's Association
Accessed October 30 2017.
https://www.alz.org/care/alzheimers-dementia-wandering.asp