10 Advantages of Home Automation
Home automation has really come into its own over the past few years. We're constantly seeing new smart gadgets hitting the market, allowing you to control virtually everything in your home, no matter where you are.
But this is not just some new, cool tech—home automation advantages make it a must for homeowners.
Let's take a closer look at this smart technology and explain how it can help you in your day-to-day life.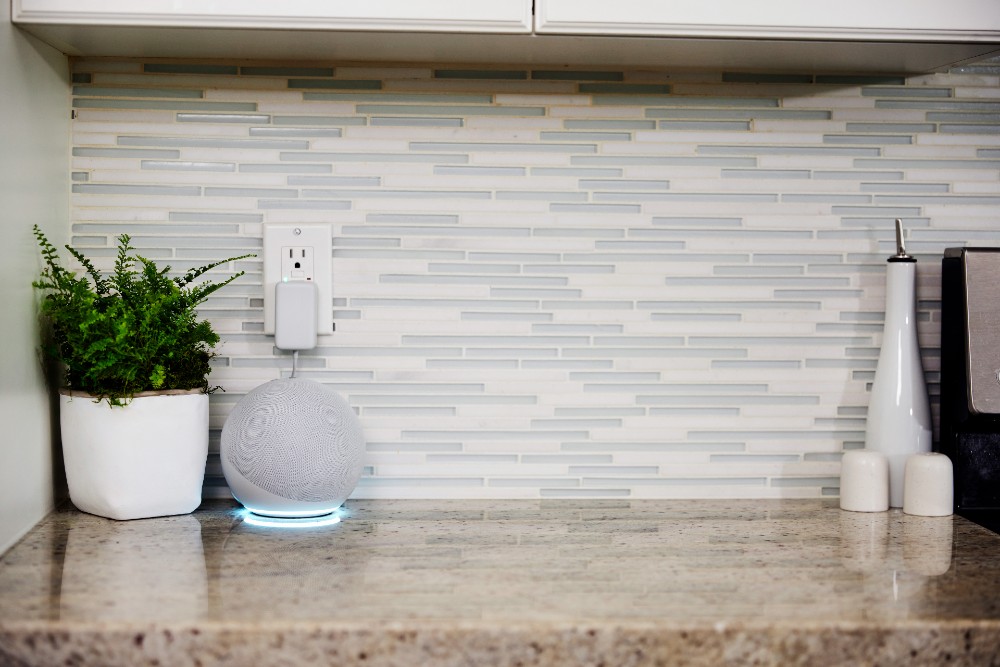 What is smart home automation?
Smart home automation connects several electronic devices, appliances, and systems into one network homeowners can control from a central hub or even remotely using a mobile device.
You'll need a wireless internet connection to connect your smart gadgets and a central hub where you can control your devices. This could be the Vivint Smart Hub or a smart device like Amazon Alexa or Google Home.
You can add other smart devices once you've set up your hub. This could include anything from smart home products like a smart TV and lights to an entire security alarm system. Look for devices that are compatible with your smart home system.
Integrate all of your devices into your central hub and control it from a mobile device or with voice commands. This could include anything from turning on your TV to dimming your lights and locking your doors at night.
You can even set up automation routines that will complete tasks for you automatically. This could be something as simple as setting the robot vacuum to regularly clean your floors every week.
Or it could be something more complicated, like turning on the lights and TV when you say "Good morning" into your smart speaker. There are all kinds of routines that can make your life easier.
Now we understand what this smart technology is and how it works, but what are the benefits of home automation? Let's find out.
1. Save money
Looking for a way to reduce your utility bills? Smart technology may be the answer. Saving on energy bills is one of the biggest advantages of home automation.
Take home heating, which represents a major household expense for many. A device like Vivint's Smart Thermostat can set up your system for significant savings.
The thermostat automatically adjusts according to the time of day, who's in your home, and local weather conditions. This alone can save you a lot of money—up to 12% off your energy bill.
And then there's your electricity bill. Smart lights and smart plugs help you control your electricity usage seamlessly throughout the day. Set your lights to turn on or off when you enter or exit a room. Set up your preferences to turn lights on and off at specific times, such as when you leave for work and when you come home.
Even if you forget to turn something off, you can use your mobile device to turn it off remotely.
These features may seem small but can quickly add up to major savings.
2. Improve security and safety
Automation technology can integrate virtually every aspect of your home security system to keep your loved ones and home safe. This is a priceless feature that wards off threats, warns you of potential danger, and gives you peace of mind throughout your day.
A smart home system can connect several smart home security devices, including motion sensors, smart locks, and security cameras.
Once everything is set up, it's also easy to control. You can use the customization settings to set your devices to automatically turn on and off at specific times. You can also check on your home security—including security camera footage—at any time, right from the hub.
A mobile app (like this one from Vivint) lets you receive real-time notifications directly on your mobile device whenever your system detects danger, such as suspicious activity, a water leak, or a fire. You'll know your home is safe, even if you're at work or on vacation.
This may be one of the most important features of a home automation system, giving you true peace of mind when it comes to your home and family.
3. Use less energy
Energy efficiency and our carbon footprint are top of mind for many of us at the moment.
And automation technology helps us be more effective in our overall energy consumption.
Let's consider a couple of ways it does this.
First, there are your heating and cooling systems. Smart thermostats track your day-to-day activities and make recommendations to make your heating and cooling more efficient. You can also program your thermostat to preserve energy when you're not there.
And then there are the energy savings that smart lights bring to the table. With this smart technology, you can set your lights to turn on and off when you enter and leave a room. You can also set specific times for them to turn on and off. And if you forget to turn a light off, remotely do it from your phone.
You'd be surprised how much these small adjustments can reduce your CO2 emissions and lessen your household's carbon footprint.
4. Create convenience
Modern technology is all about convenience. So it comes as no surprise that convenience is baked right into our smart devices.
We're not exaggerating when we say smart home automation puts everything in your home right at your fingertips.
Let's consider a couple of examples.
Let's say you spend a late night at the office and can't get home to let your teenage children in after school. No worries. Unlock the doors for them from your mobile device, view the feed from your indoor cameras to ensure they're safe, and even check what they're watching on the smart TV.
Or maybe you're away from home and stressing whether you shut the garage door, shut off the oven, or turned on your security alarm. No need to panic. With a smart home, you can check everything from your app and make any necessary adjustments.
Plus, you can automate a lot of things to make your life easier.
For example, set your lights to automatically turn on when you unlock your front door or customize your thermostat to adjust indoor temperatures as local weather changes.
This just skims the surface of what automation technology can do and how it makes your life easier.
5. Use appliances more effectively
The more time passes, the smarter our home devices and appliances become. From ovens to refrigerators to coffee makers and vacuums, you have your pick of smart appliances to add to your home automation repertoire.
With a smart oven, for example, you can preheat it from your phone and set it to cook your chicken dinner to absolute perfection. With a smart refrigerator, you can use your app to check what you have on hand, so you know whether you need to grocery shop before coming home.
By integrating smart technology into your home appliances, your whole home can run smoother.
6. Increase home comfort
Home automation helps you transform your home into a comfortable haven on so many levels.
Use a smart thermostat to maintain your ideal temperature. And customize it according to your preferences for each room. For example, keep your living room nice and warm while your office and bedroom maintain a cooler temperature.
Use your smart lights to greet you with bright energy in the morning and automatically dim to perfect mood lighting in the evening.
Whatever your definition of comfort is, your smart system can design your ideal home environment and keep it going.
7. Gain insights about your home
Home management insights help you see how you use your resources and where you can make adjustments.
With the help of smart technology, you can:
See what (and how much) you're watching on TV
Monitor your energy consumption
Track what foods you have in the refrigerator
Track which rooms you're using and not using to conserve energy
These honest insights can help you and your family track your energy usage, activities, and more.
8. Enhance accessibility
While most of us see this technology as a convenience or luxury, it can represent a path to independence and a better quality of life for people with disabilities.
Take someone with a visual impairment, for example. With smart home automation, they can more easily adjust the thermostat, turn on lights, preheat the oven, or change the TV channel.
Consider someone who uses a wheelchair. Let's say they're in bed and can't remember whether they locked the front door or turned off the living room lights. Getting up to check would take a lot of effort, but smart technology lets them make adjustments from the comfort of their bed.
These are just a couple of examples of how automation technology can help. While smart technology can't address every need for people with disabilities, it's well on its way—and the potential in this area is huge.
9. Gain remote monitoring and control
Ever worried something is going to happen to your home while you're not there? Did you forget to turn off the lights or lock the door? What if a water leak slowly floods your home while you're away?
Smart technology allows you to monitor your home while you're not there. Simply open your mobile app and tap into the security camera or check on your lights or appliances. You can even lock doors and shut off the oven with a few taps of your finger.
And if your smart home system picks up on suspicious activity or an emergency—such as a water leak or fire—you'll receive a notification and can respond immediately. You can even answer your front doorbell camera and talk to the person on the other side right on your mobile app.
These features offer more in-depth protection than ever before. Not only are you in control of your home's security, but you also have peace of mind when you're away from home.
And since all you need is an internet connection to access the app, you can theoretically check in on your home from anywhere (did someone say island vacation?).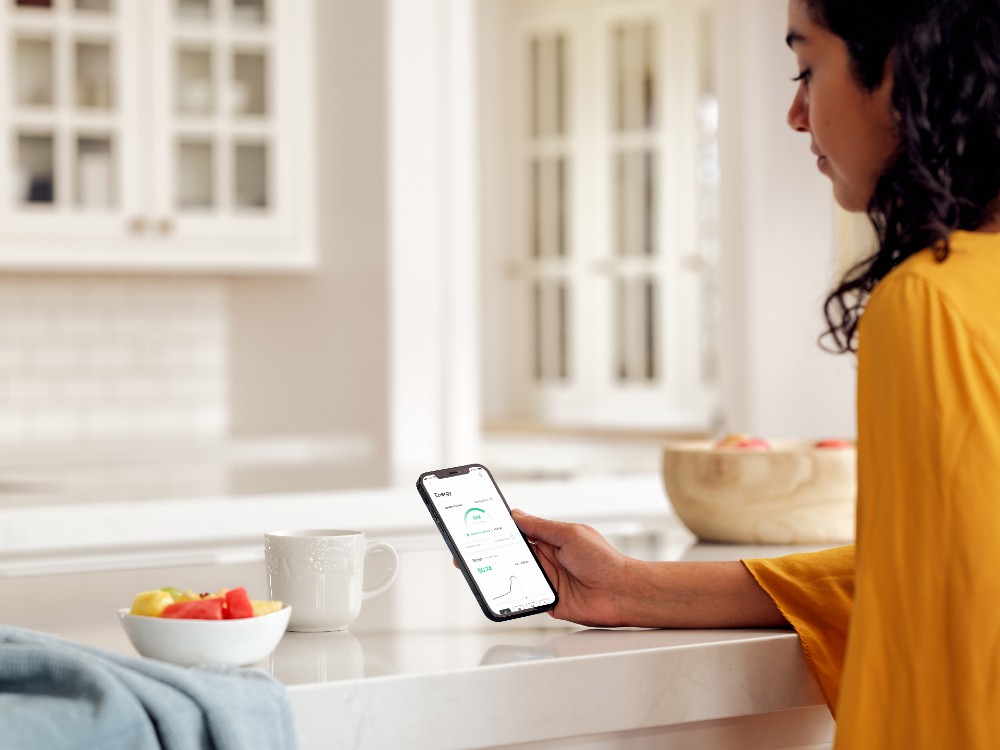 10. Improve efficiency in household chores
We're all human here—it's safe to say we've forgotten to finish our household chores from time to time.
But smart home technology and home automation can save the day.
For example, you can program your robot vacuum or mop to clean your floors weekly. Just enter the day and time, and you won't have to think about it again. And if you notice your floors are dirty between cleanings, simply put it to work with the touch of a button.
Give us a call today at 855.822.1220 to chat with one of our smart home experts.
Another household chore where technology can help is watering the lawn and garden. An automated irrigation system can water your garden regularly, optimize your water usage, and adjust watering schedules based on local weather conditions.
Automating these and other tasks can save you time, energy, and even some money. It leaves you free to focus on more important activities in your life without worrying that your home's appearance will go downhill.
Who knows, you might even find yourself enjoying more leisure time—something we all need.
Discover the possibilities of a Vivint smart home system
As you can see, the advantages of smart home automation are many. Whether you're after comfort, convenience, security, or saving money and the environment, smart home automation has a lot to offer.
And so does Vivint.
Learn more about Vivint smart home systems and how this smart technology can enhance your home.
From smart security features that keep you safe to the day-to-day minutia of home management, a Vivint smart home brings you everything you need in one place.
With Vivint's smart technology, you'll enjoy the ultimate in comfort and convenience. Not only can you control your home devices and security from anywhere with the top-rated Vivint app, but you can also tailor the entire system to your home and lifestyle. It's a smart solution that puts you in control.
A Vivint Smart Home Pro will contact you within 24 hours. Or skip the form and call now: 844.481.8630.
Everything works together
Combine products
for a safer home