Why just protect your home when you can also simplify and streamline your life? Welcome to Vivint. 
 
Here at Vivint our number one priority is protecting what matters most to you. But that's not all. We also pride ourselves on innovative and industry-leading technology that is designed to make your daily life more convenient than ever before.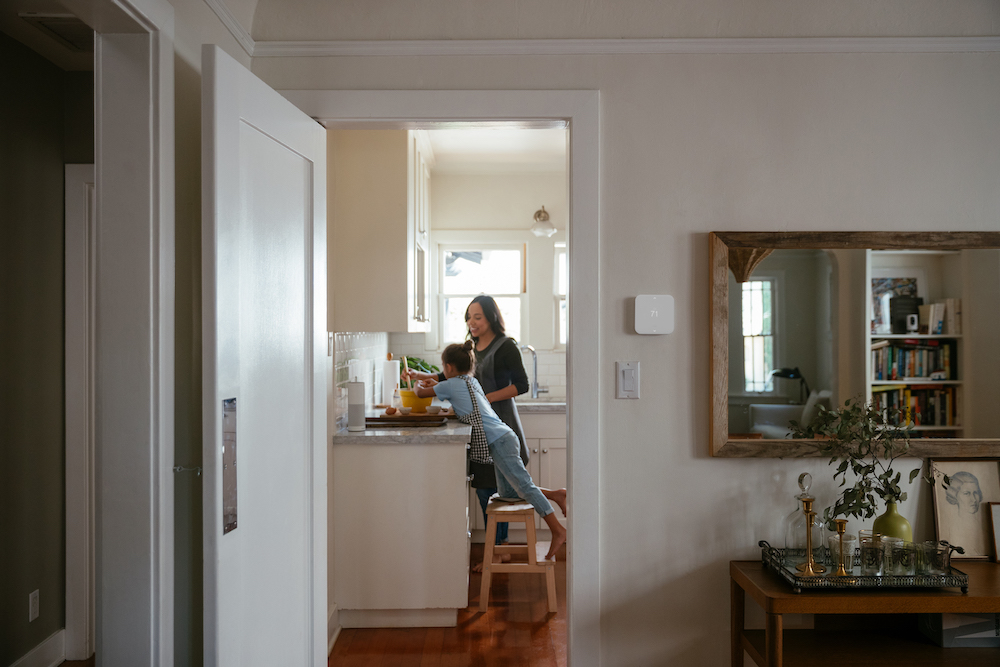 With products and functions that are as high-tech as they are simple, we can't wait for you to experience how your Vivint system can easily integrate into and simplify your day-to-day life and activities. From your thermostat to your lights and your door locks to package deliveries, it's all at your fingertips. 
Comfort and savings
We have good news. Gone are the days of having to sacrifice comfort in the name of saving money or energy. With a Vivint Smart Thermostat you truly can have it all. You can set your thermostat to automatically adjust at night, during the day, when you're at work, or when you're on vacation – you name it and the Smart Thermostat can automate it. You can easily check on the temperature of your home while you're away and make any necessary changes right from the app – saving you money on your heating and cooling bill. The Smart Vivint Smart Thermostat gives you more control than ever before over the temperature of your home giving you the comfort you want and the financial and energy savings you need.