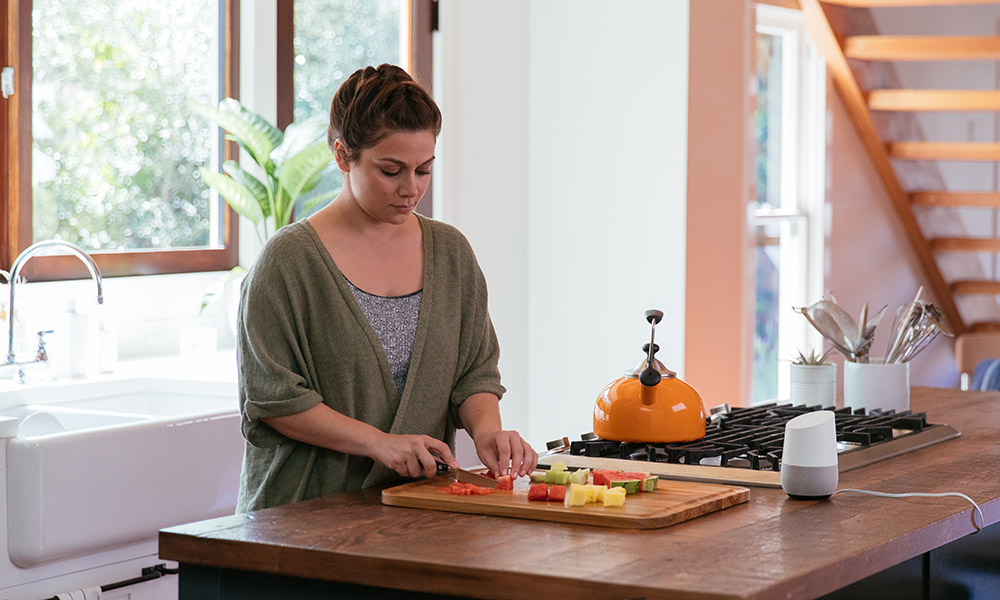 The ability to automate home technology isn't new. For instance, you've likely dimmed the lights or controlled your television remotely for years. However, today's smart home has undergone a revolution.
What is home automation?
In essence, home automation connects devices and appliances to enable homeowners to effortlessly take control of their homes. You can even manage your home's functions from a mobile device, regardless of your location. With the ability to program certain schedules, adjust times for appliances to switch on or off and tweak settings, such as temperature, you can tailor your home and take advantage of labor-saving devices to ideally suit your personal preferences.
Smart home technology provides convenience, security and time and money savings. Once you're alerted to a problem, such as a leak, you can remotely allow access to a repairman or family friend to deal with it.
Checking out the latest and greatest
With a smart washing machine, you can set it to wash your clothes in time for you to come home from work. Meanwhile, a refrigerator or freezer with a Wi-Fi-enabled touch screen will allow you to manage your groceries, keep in touch with the family, sync your calendars and even listen to music.
Take the headaches out of cooking with a smart oven. You can cook smart by controlling your oven via a smartphone and monitoring your cooking with a live video stream. If you prefer to use the microwave, a smart microwave can assess your food's surface temperature to ensure all cooking stages are completed and nothing is under- or overcooked.
Trouble getting out of bed in the morning? Wake up to the aroma of freshly brewed coffee with an easily programmable machine that switches on just before you open your eyes. All of these examples and more will revolutionize the way you live, and the technology will only improve as time goes on.
Cutting costs left and right
Apps on your phone and tablet allow you to view each appliance and see how and when it's running, the power it uses and the cost. You can set and control wash cycles, receive an alert when the fridge or freezer door is left open and immediately know when the dryer needs lint cleaning. These conveniences provide flexibility and peace of mind in a variety of ways.
Appliance manufacturers have embraced smart technology, so shop around for a deal if you want to try a smart appliance. You may worry about paying a premium for smart appliances, but when you consider the benefits and understand the economical design of many new appliances, you'll quickly realize how your home can reduce energy consumption and increase your overall comfort level at the same time.
Plus, you can cut running costs even more with clever management via your apps. For example, you can wash your laundry between certain times when electricity prices hit off-peak hours. At the end of the day, home automation and smart home technology really seems like the most sensible option for a modern family.
Want to learn more about home automation? Contact the experts at Vivint today.