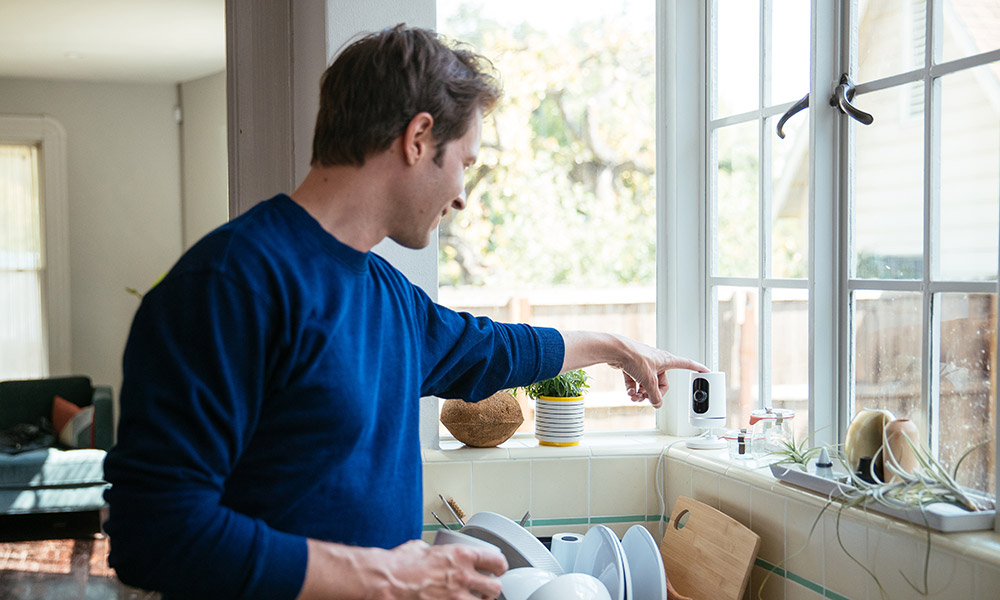 Vivint's indoor camera takes wireless security cameras and truly makes them smart, opening up a range of uses that make the most of the connectivity. As you'd expect, it's a high-quality camera that lets you access live and recorded footage to monitor your home, but it's so much more than that.
Making calls with a single touch
An indoor camera like indoor camera adds another layer of control to your smart home. Take, for example, the one-touch callout feature. By simply pressing a button beside the camera, you instantly connect to voice chat with other family members through an app on their smartphones or tablets.
Children — even those too young to have their own phones — can instantly contact a parent who's out at work in case there's an emergency. Meanwhile, senior family members who aren't comfortable with gadgets can get in touch with a relative or caregiver at the press of a button.
The app also sends a video stream to the recipient's device so they can see what's happening in the house, whether that's checking up on kids after school or responding to a message from the dog walker. In the modern age of wireless security cameras, the Indoor Camera sets itself apart.
Tracking movement in your home
indoor camera also makes full and creative use of another capability: recognizing human movement. You can set up the system to only record footage when it detects somebody is in the room. You can also set it to send a notification to your phone when someone enters a specific area. For example, the Indoor Camera can notify you when a kid gets home from being out and forgets to check in.
The system even works in ways that aren't immediately visible, but still makes life a little easier. For example, the motion detection and the callout feature are set up so that whenever somebody approaches the camera, it starts preparing a video stream. That means once they press the button and connect to another person's device, there's no delay in the recipient getting both a video and audio connection.
As with Vivint's other wireless security cameras, clever features are no good without solid hardware, but indoor camera steps up to the plate here as well. It offers a 140-degree view, allowing it to cover almost the entire room and provide endless peace of mind to families everywhere.
To learn more about how indoor camera can make your life easier, contact Vivint today.