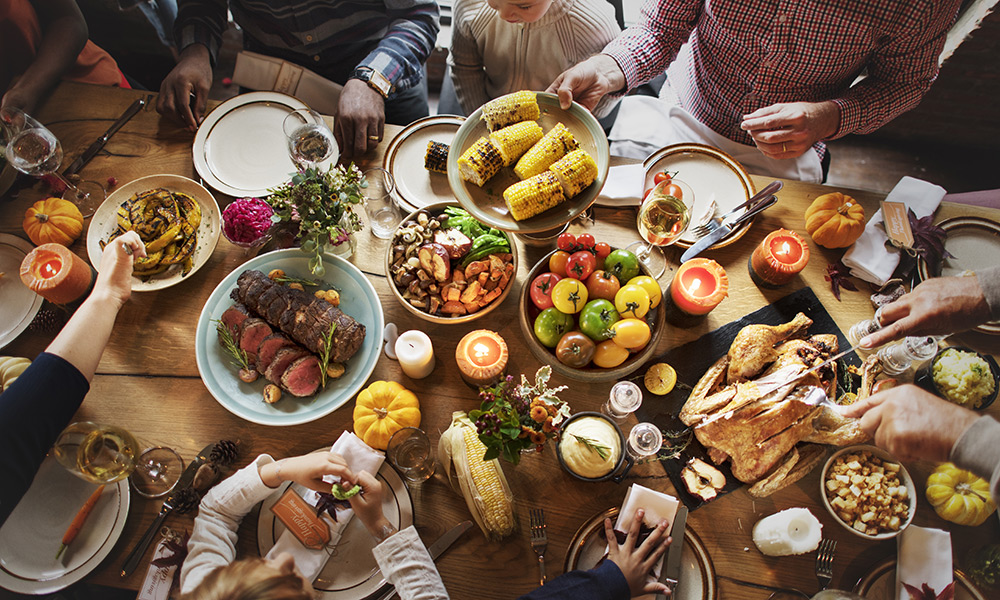 If you're hosting Thanksgiving this year, you've probably got a lot on your to-do list. Use these Thanksgiving Day hacks to help the big day run as smoothly and stress-free as possible:
1. Start your meal preparations early
An easy thanksgiving starts with a plan. Once you've decided your menu, figure out what can be made ahead of time to minimize cooking on Thanksgiving Day, which will be busy enough. Most foods, like pies, cranberry sauce, and potatoes, can be cooked the day before and be refrigerated so that you can reheat them the next day.
2. Set the stage the night before
Taking care of little chores around the house that you might not have thought of can make a big difference when you're pressed for time on Thanksgiving Day. Try to knock out as many of these things as possible a day or two before to make your Thanksgiving run smoother:
Set the table(s) you plan to use. If you think you'll need extra chairs or tables, make arrangements to borrow or rent more.
Empty the kitchen trash and unload the dishwasher before going to bed on Wednesday.
Prep for guests by cleaning bathrooms and making sure they're stocked with hand towels, and clearing space in the coat closet.
3. Don't be afraid to delegate
The next time someone asks, "What can I bring?" or "How can I help?" don't be afraid to hand out some assignments. Ask your guests to bring a side dish or dessert, fill water glasses, or help clean up after the meal.
4. Use your voice as a second set of hands
Your smart home will be invaluable on Thanksgiving. As the temperature in the house rises with ovens and burners going, as well as the addition of more people, use voice control on a smart speaker to adjust a smart thermometer and cool down the house.
5. Let your oven do double duty
Worried there won't be enough room in the oven? Simplify your cooking time by finding out what recipes can be cooked at the same temperature, then pop them all in and cook them at the same time.
6. Multitask like a pro
Who says you can't be two places at once? Use your smart home features to juggle entertaining guests with meal prep. Once the doorbell camera shows you who's at the door, say hi to them and use your smartphone app to unlock the door. This can be done from the kitchen or wherever else you happen to be.