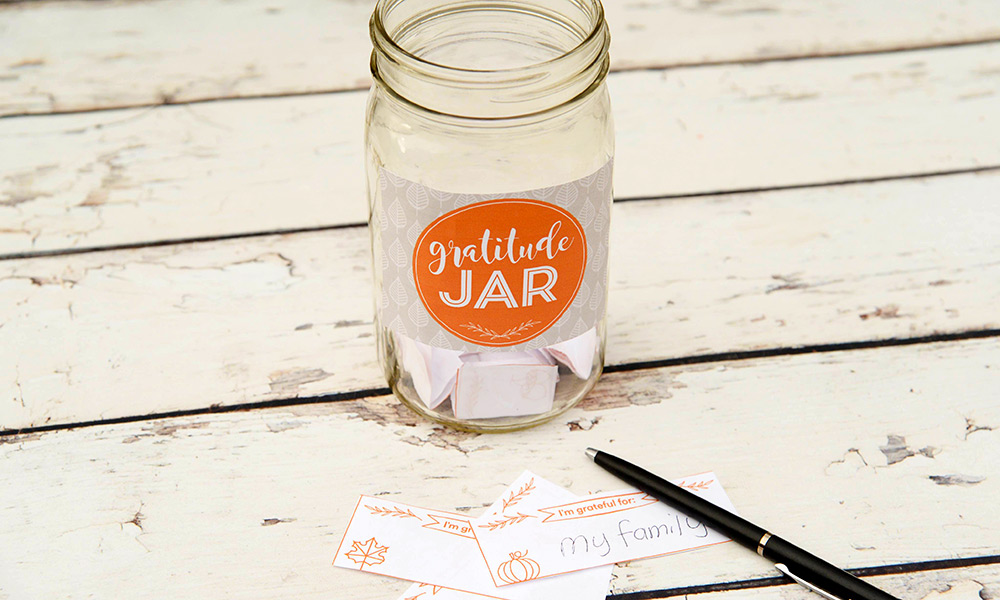 With Thanksgiving right around the corner, many parents are looking for creative Thanksgiving activities they can do with their kids.
Thanksgiving-themed activities not only keep kids busy while they're out of school, but they're also a reminder that Thanksgiving is more than just food and football.
A gratitude jar is the perfect way to kick off your Thanksgiving holiday while helping kids think about and recognize the things they have to be thankful for.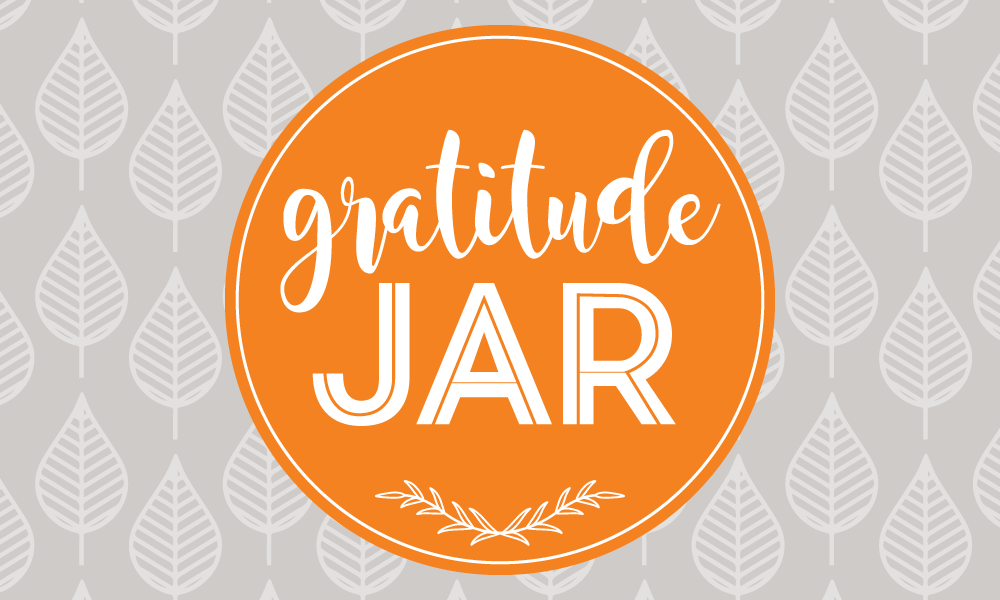 Show thanks with a gratitude game
A gratitude jar is a fun Thanksgiving tradition you can start with the whole family.
The idea behind a gratitude jar is to write down something you're grateful for on a piece of paper (or gratitude card available in our free printable) and place it in the jar. Then, on Thanksgiving, draw out the slips of paper and read them aloud as a family.

This simple act is a great way for families to focus on the positive things in life. As you each write down things you're grateful for, you'll find yourself feeling and recognizing gratitude more often. This "gratitude game" also helps to cultivate happier, more thankful attitudes at home.
A gratitude jar isn't just for kids. If you're looking for Thanksgiving activities for adults at work, it's a great idea as well.
How to use a gratitude jar
There are different ways your family can approach your gratitude jar. A few ideas include:
Make it part of your bedtime routine each evening by having your kids write down something they're grateful for that happened during the day.
Keep your gratitude jar, slips of paper, and pens or pencils out and jot down things you're grateful for as you think of them throughout the day.
Turn it into a Thanksgiving Day activity for your guests, and have them write down one thing they're thankful for.
Create the perfect gratitude jar
If your kids like to do arts and crafts for Thanksgiving activities, you can kick off your gratitude game by making your own gratitude jar. Here's how:
Start with a clean jar with a lid. A Mason jar works well, but any jar will do.
Use the free printable to label your jar.
Print out the gratitude card printables. This is what you will use to write down the things you're grateful for.
Make it your own! Kids will have fun decorating your gratitude jar with stickers, paint, or other craft items.
With a gratitude jar, you can help your kids count their blessings and remember the things they have to be thankful for.