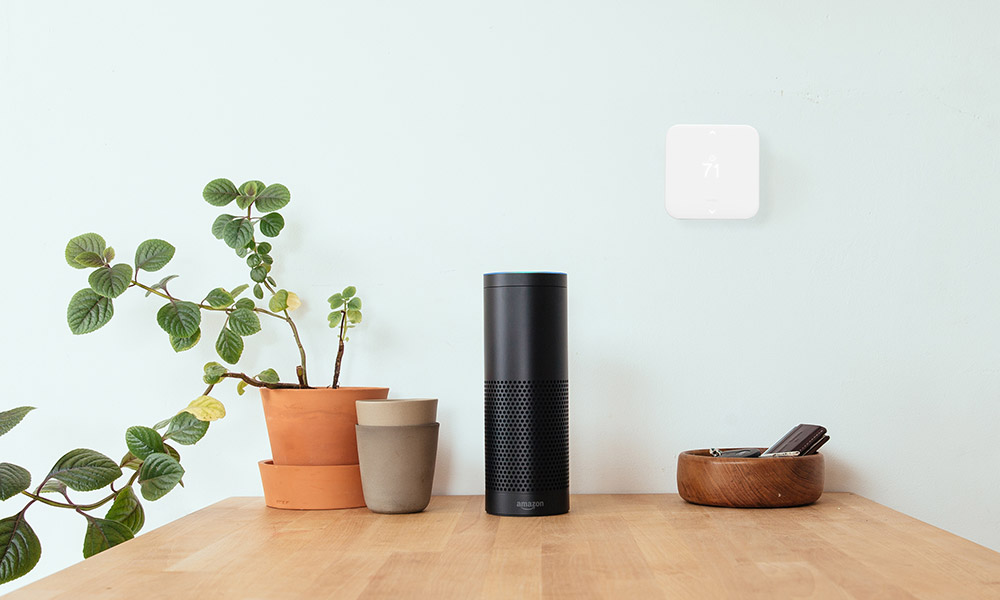 "Hey, Alexa..."
If you have an Amazon Echo, you probably start plenty of sentences like this every day. Whether you want to find out the weekend weather forecast or create a to-do list, there's no doubt about it—Amazon Echo has made life easier for millions of people.
One of the benefits of a smart speaker like the Echo is the ability to adjust your home's temperature with a simple voice command. But if you want to "tell" your thermostat what to do, it has to be compatible with Alexa.
Which thermostat works with Alexa?
Vivint Smart Thermostat™ Thermostat
Nest Learning Thermostat®
Ecobee-4
Honeywell Lyric Thermostat
Sensi WiFi Programmable Thermostat
Alexa is compatible with multiple thermostats, which means you have options and can choose one that best fits your needs. While each includes voice control, some thermostats stand out above the rest for the added features they provide.
Here are two standout thermostats that work with Alexa:
Vivint Smart Thermostat
What's so great about the Vivint Smart Thermostat? Well, plenty. Touch display illuminates on approach to show target and current temperatures, and Vivint Smart Thermostat tracks humidity levels to help optimize indoor air quality. It even provides a layer of safety: Vivint Smart Thermostat limits the spread of flames by shutting off your home's HVAC system during a fire.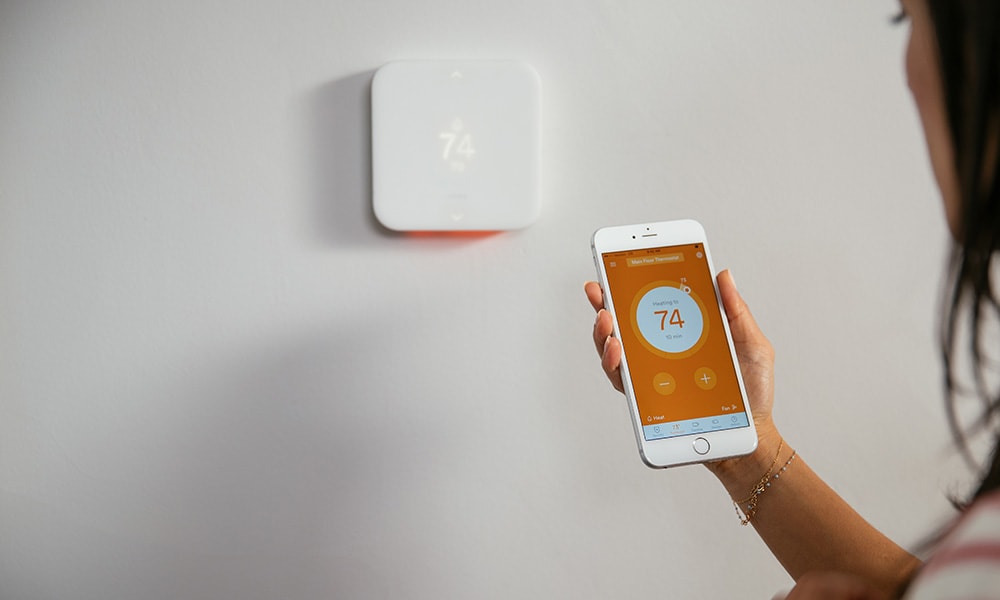 You can easily adjust temperature settings with voice commands in three simple formats. For example, "Alexa:
Set my heat to 74 degrees.
Set my AC to 72 degrees.
Turn the heat up 2 degrees.
It's that easy. And if you're going to have a thermostat on the wall, it might as well look good. Vivint Smart Thermostat is no exception. Its sleek, minimal design blends perfectly with your home's interior.