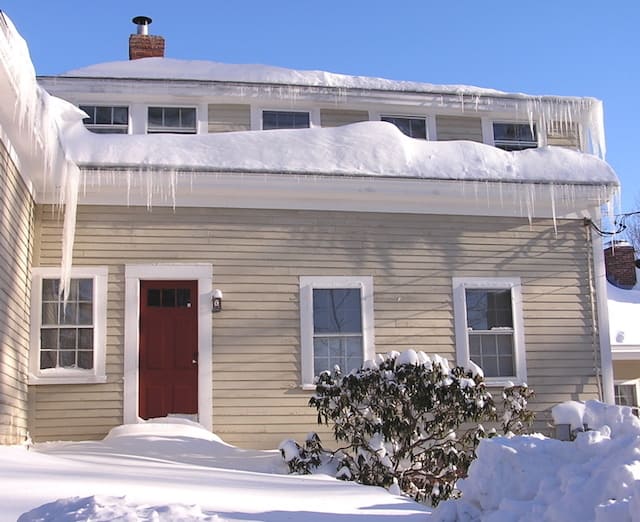 Winter can be a tough time for your elderly loved ones, but you can make it easier for seniors to get around and to stay safe and healthy throughout the season with a few home upgrades. Follow these simple senior safety tips to care for your family members even when you're away.
Provide a watchful eye
One of the simplest senior safety tips you may not have thought of is using security cameras to keep track of your loved one's well-being. With a home automated system, use cameras to check in on seniors to see if they're safe and healthy without having to actually be present every moment. Using a smartphone app, you can keep a watchful eye on things by checking the feeds from the home security cameras and setting alerts when movement isn't detected.
Keep the temperature safe
Freezing temperatures aren't only uncomfortable, they can be downright dangerous for seniors with health issues. Using an automated system to control a home's thermostat ensures the best temperature is maintained at all times. As the cold winter weather sets in, keep seniors safe and warm by setting up an automated thermostat to maintain temperatures at preset levels that can adjust as the night grows warm or cold.
Turn off appliances
Seniors have a tendency to be forgetful. Prevent hazards caused by space heaters, electric blankets and other flammable devices being accidentally left on by upgrading appliances to smart options. By simply plugging regular appliances into a plug-in control module, they can be controlled using your home automation system. Using a smartphone app or control panel, you can create settings that will turn off your new smart devices at a specific time to avoid accidents.
Maintain carbon monoxide detectors
According to the Centers for Disease Control and Prevention, carbon monoxide poisoning causes an average of 430 deaths per year in the United States. The highest rates are among people aged 65 and older, which is why having detectors in place is one of the most vital senior safety tips. As the weather grows cold and furnaces are being used daily, it's important carbon monoxide detectors are functioning properly. Test detectors to ensure they function and install fresh batteries, as needed.
Make entrances safer to navigate
Icy, slippery walkways can be a danger to all, but especially to seniors who have trouble moving around. Use heated mats or deicing products to keep ice from forming and shovel snow away after a heavy storm. Installing handrails can make steps and entryways safer. Lastly, in the winter when it's dark outside, properly lighting the home's exterior makes a difference in preventing a fall. Using a home automated system to have exterior lights set to turn on automatically when it starts to grow dark ensures a path is well lit.
Your loved ones don't have to be technologically savvy themselves to use these safety tips. With a home automated system, you can control house functions, such as lighting and cameras, from your own smartphone even from miles away, making it easier than ever to care for your family.
Discuss your senior alert system options with a Vivint representative today.
Photo source: Flickr