School's out for summer, and if you're like many families with kids, your home has become a revolving door with your kids and their friends coming and going throughout the day.
Summer is also the time of year when accidents around the house are at their peak, especially for school-age kids. In fact, the number of trauma-related hospital visits from kids doubles in the summer months when days are longer.
Accidents aren't the only things that peak in the summer. According to crime seasonality data, the number of home burglaries occurring in the US increases in July and August.
Keeping an eye on your home and kids all day may seem like a daunting task, but a comprehensive home security system can help.
Take a look at some of these important home safety tips for the summer:
Take extra care around swimming pools
If you have a swimming pool, practicing summer safety around the pool can save a life. Drowning is the leading cause of death for children ages 1-4, and it's a tragedy that can be avoided.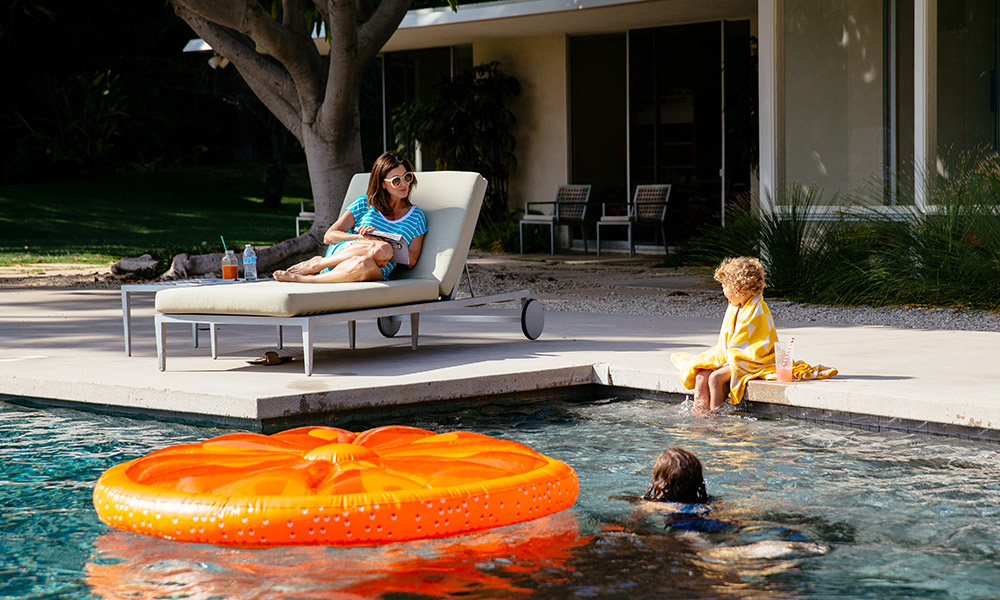 Many swimming pool accidents occur when parents or caregivers lose track of a child and the child wanders into a pool area alone. If you have a swimming pool, use these tips to play it safe:
Always know where your children are.
Never let children swim unsupervised, and remember that a floatation device should never take the place of a responsible adult.
Install a fence around your pool (in some states, this is actually the law).
Consider installing a pool alarm that sounds when the water's surface is disturbed.
You can also help prevent accidents with an outdoor surveillance camera in your pool area.
In addition to providing crystal-clear imagery day or night, outdoor cameras auto-record once motion is detected. Using a smart home app, you can create rules to notify you on your smartphone when your outdoor camera senses motion, so you can prevent a pool accident before it happens.