School's out for summer, and if you're like many families with kids, your home has become a revolving door with your kids and their friends coming and going throughout the day.
Summer is also the time of year when accidents around the house are at their peak, especially for school-age kids. In fact, the number of trauma-related hospital visits from kids doubles in the summer months when days are longer.
Accidents aren't the only things that peak in the summer. According to crime seasonality data, the number of home burglaries occurring in the US increases in July and August.
Keeping an eye on your home and kids all day may seem like a daunting task, but a comprehensive home security system can help.
Take a look at some of these important home safety tips for the summer:
Take extra care around swimming pools
If you have a swimming pool, practicing summer safety around the pool can save a life. Drowning is the leading cause of death for children ages 1-4, and it's a tragedy that can be avoided.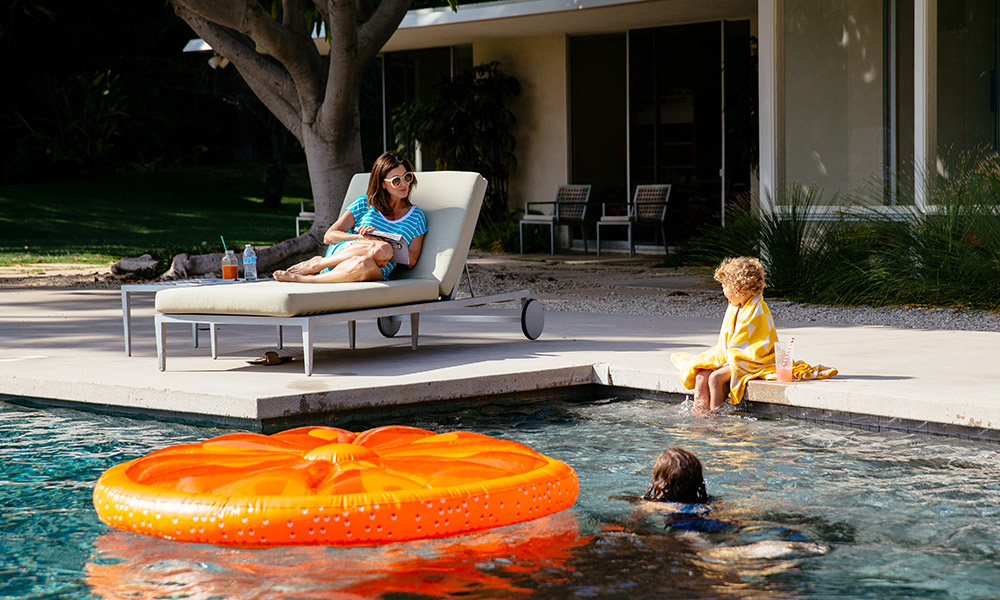 Many swimming pool accidents occur when parents or caregivers lose track of a child and the child wanders into a pool area alone. If you have a swimming pool, use these tips to play it safe:
Always know where your children are.
Never let children swim unsupervised, and remember that a floatation device should never take the place of a responsible adult.
Install a fence around your pool (in some states, this is actually the law).
Consider installing a pool alarm that sounds when the water's surface is disturbed.
You can also help prevent accidents with an outdoor surveillance camera in your pool area.
In addition to providing crystal-clear imagery day or night, outdoor cameras auto-record once motion is detected. Using a smart home app, you can create rules to notify you on your smartphone when your outdoor camera senses motion, so you can prevent a pool accident before it happens.
Stay in touch with your kids at home
As summer schedules heat up faster than the temperature, there may be times older kids are home alone. Technology makes staying in touch with your kids while you're away or at work simple—even if your kids don't have a cell phone of their own yet.
With the Vivint Ping camera, kids can get ahold of you wherever you are with the indoor camera's one-touch callout feature. Respond and carry on a two-way conversation from the Vivint Smart Home app on your smartphone.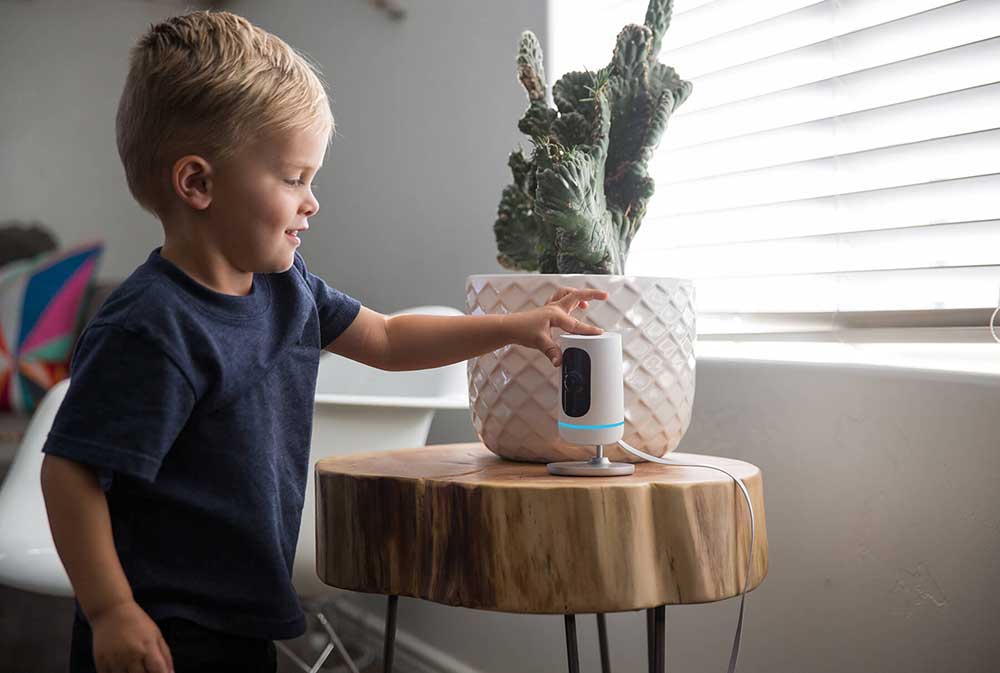 You can also access your camera feed via your smart home app to check up with your kids or pets throughout the day, giving you peace of mind to know they're safe and where they should be.
Keep an eye on the front door
With people regularly on the move during the summer, the front door is a main thoroughfare, which is why doorbell cameras have become a must for any home.
Like caller ID for your front door, a smart doorbell camera lets you answer your door without even opening it. Two-way talk and one-way video let you see who's on your doorstep before you open the door.
Doorbell cameras are an especially smart choice for parents. You can answer the door for your kids' friends without actually opening the door—"Come on in, Andrew, the kids are downstairs!" And kids who are home alone while parents are away can use the doorbell camera to make sure they know who's at the door before opening it.
Prevent lockouts with smart locks
When kids are coming and going, it's inevitable that at some point they'll lose their house key, lock themselves out, or forget to lock up on the way out.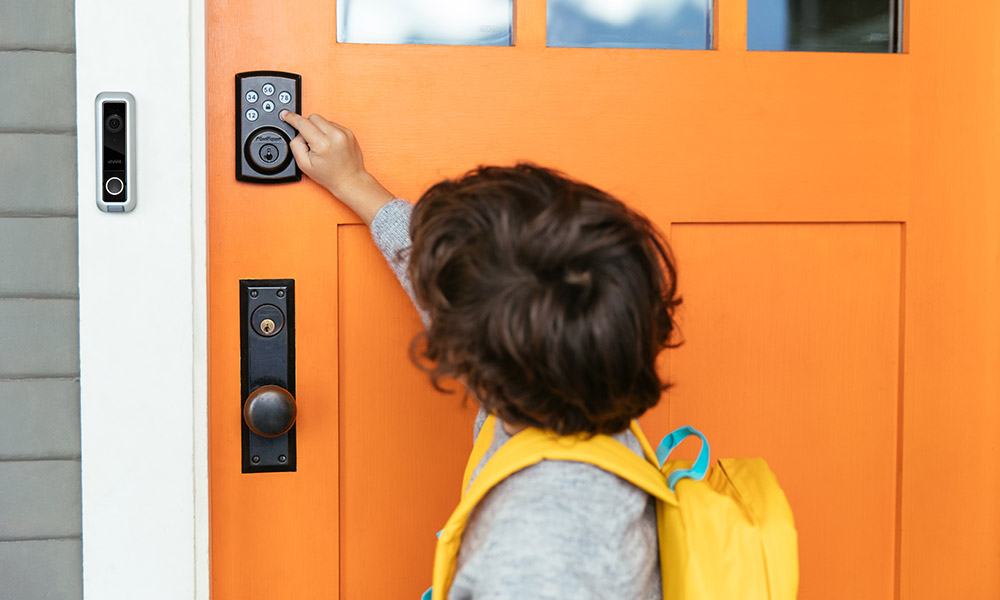 An easier way to make sure your kids are never locked out—and your home stays secure—is to install smart locks. With a smart lock, you can give your kids their own code, so they can come and go without having to worry about a key. What if they forget their code? No problem. You can unlock and lock the door from anywhere via your smart home app.
Smart locks are also an important home security feature. Since 34 percent of break-ins occur through the front door, keeping it locked is essential. Not only can you lock your door through your smart home app, but you can also set custom rules so your door automatically locks after a few minutes.
Keeping your home and kids safe through the summer doesn't have to be a daunting task. Some common sense, communication between you and your kids, and help from a home security system can help ensure your summer is fun and worry-free.
Ready to learn how you can better protect your home and family during the summer and throughout the year? Give us a call at 800.646.1469 and speak to one of our knowledgable Smart Home Pros who can help you design a smart home security system that meets your needs.