Vivint integrates with the most popular smart home devices—like Amazon Echo, Google Home, and Google Nest—so you don't have to worry about whether or not your new smart home devices will work with Vivint.
Our customers aren't shy about sharing why they love Vivint and the way it works with their favorite devices. Read on to find out how these popular devices work, what they can do for your smart home, and what our customers are saying.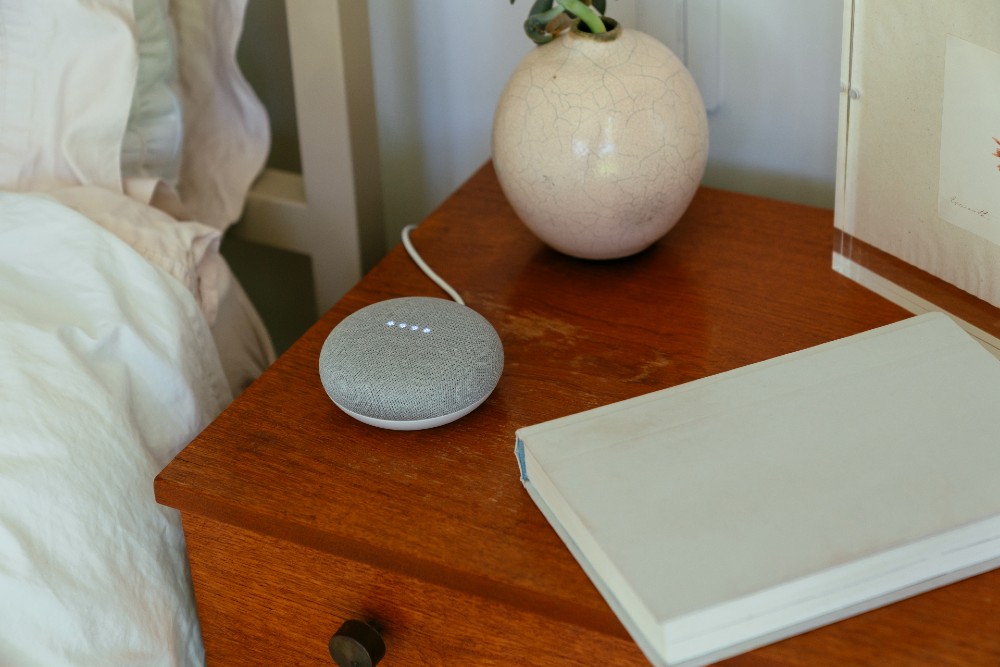 Hands-free control with smart speakers
Have you ever wanted to turn your lights off or lock your front door with your voice? With smart speakers, you can! An essential part of any home automation system, smart speakers like Amazon Echo and Google Home use a voice-controlled virtual assistant (such as Alexa) that listens to voice commands and responds accordingly, giving you hands-free control of many of your home's devices and functions.
When part of a Vivint smart home, you can use Amazon Echo or Google Home to:
Arm your security system and home security devices
Turn lights on and off
Adjust your temperature to make it cooler or warmer
Close your garage door
Lock your front door (if equipped with a smart lock)
Listen to music
Set timers and reminders
Make lists
Having smart speakers is like having an extra set of hands and a personal assistant all in one, so it's no wonder our customers love the way they integrate with their Vivint systems.
Take a look at what our customers have to say about how Amazon and Google smart speakers work with Vivint and why they love it:
This system is the envy of everyone that comes to my house! It works seamlessly with Amazon Alexa and is a lot of fun. Would recommend to anyone that wants
Great quality product and customer service by Vivint. The equipment is pretty good, the monitoring works very well as a security factor compared to the others with how it is done. Highly recommended. Can't wait to link it with google home. I hope that more products become compatible with the services.
Affordable and easy to use from the control panel, laptop or smart phone. Remotely see and speak to anyone who approaches your front door, you can even link with "Alexa" (on fire TV) to show a camera view on your big screen TV.
To date, Vivint has been everything they said it would be. Very dependable and a LOT easier to arm and disarm than our old system. It also interfaces with Alexa very easily.
I have had vivint alarm about a year now and these guys are very awesome they are very professional and I will recommend them any time . They have helped make my home a smart home . It works well with Alexa. I have the door locks the camera the doorbell and the smoke detectors and motion detectors. I feel safe in my home . Keep up the good work .👍
This is our second home with Vivant installed. Our experiences have been great with the company. The staff is always pleasant and helpful - we are treated as valued customers.
I'm a techy person - so the electronic locks, the interface with Nest and Alexa - I think it's great!!!
Keep up the good work!!
Love our system! The person who installed the system was so polite and really took his time to set it up right the first time. Customer service has been very helpful when it took us a couple of times to get the hang of our system and we accidentally set off our alarm. They called immediately and helped us out. We have our system coordinated with our Alexa to turn on lights and are excited to expand that to have it run other things in our house.
Love Vivint;
I love keeping track of my home when I'm not there. Great visuals and mobile tracking. If I have a problem I get a quick response from support. I use Alexa to lock my doors if I am up stairs and I know who is at my door looking at my monitor, my Ipad or my phone. I did have ATT but found this system easier to operate plus the materials are more attractive. I save the best for last, I have cut my heating bill and can regulate the temperature away from home but if I forget, the system will change into energy conservation mode. Yes, I just love it and have suggested it to my neighbors who appear to be have problems with different systems.
I LOVE IT! I always know what is going on at my house.I can see pics from all sides of my house. I know when my doors are opened and when they are closed. I can close my garage door from anywhere. I can lock my doors by telling Alexa to do it. I can arm my system with a simple voice command. Worth every dime!!