Many of us look forward to the Fourth of July each year with great excitement. After all, what's not to love about picnics, fireworks, and summer fun?
But what's fun for us isn't always fun or safe for our pets, and the 4th of July is no exception. In fact, it can be downright dangerous to them. More pets are lost on the 4th of July than any other time of the year.
Luckily, you can take steps to ensure your Fourth of July holiday is safe for your four-legged family members by knowing the potential risks and what you can do to mitigate them.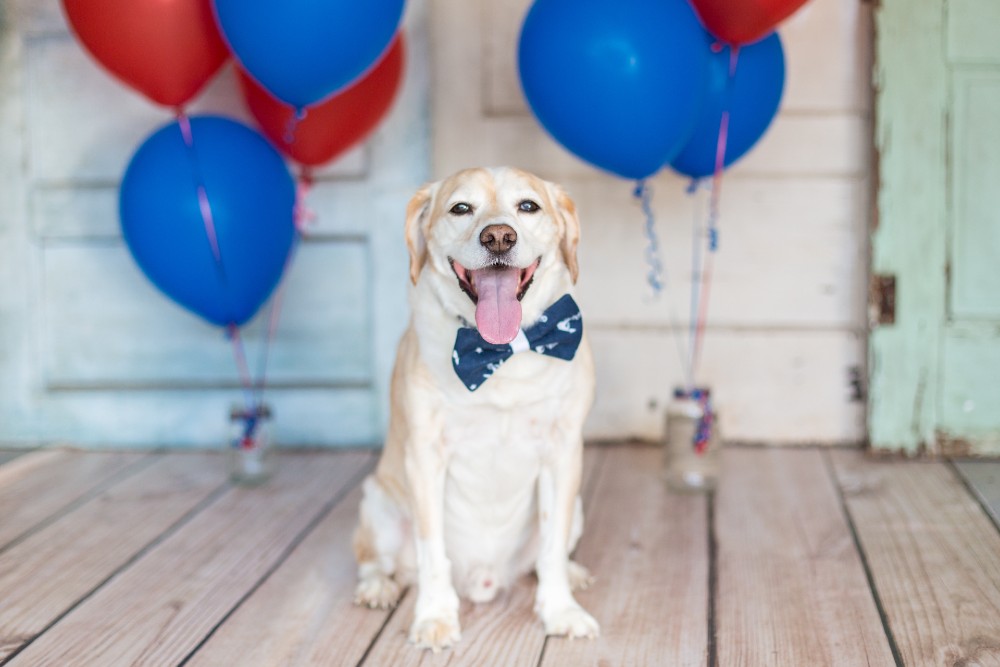 4th of July dangers to pets
There are a few different risks the 4th of July holiday poses to cats and dogs, including:
Loud noises. Animals hate loud, sudden noises, like the booms from fireworks displays. This is why the Fourth of July holiday can be so upsetting to pets. The repeated noise causes fear and stress, so animals try and escape from the noise to find a safe, quiet place. This is why so many pets go missing during the holiday.
Fireworks. It's not just the boom that makes fireworks a risk to pets; curious pets who don't know any better can get too close to sparklers or other fireworks, risking injury and burns.
Exposure to harmful materials. Citronella, insect repellant, and other common outdoor aerosols can be hazardous to your pet's health.
Ingestion of dangerous foods and beverages. Picnics are a treasure trove of forbidden foods for dogs and cats, and are often left out in the open. Raisins, chocolate, and onions are some common toxic foods that can lead to death, and alcoholic beverages can even result in respiratory failure in pets, according to the ASPCA Animal Poison Control Center.
Sunscreen. Human sunscreen isn't to be used on animals and can actually be very dangerous to pet health resulting in drooling, vomiting, and other symptoms.