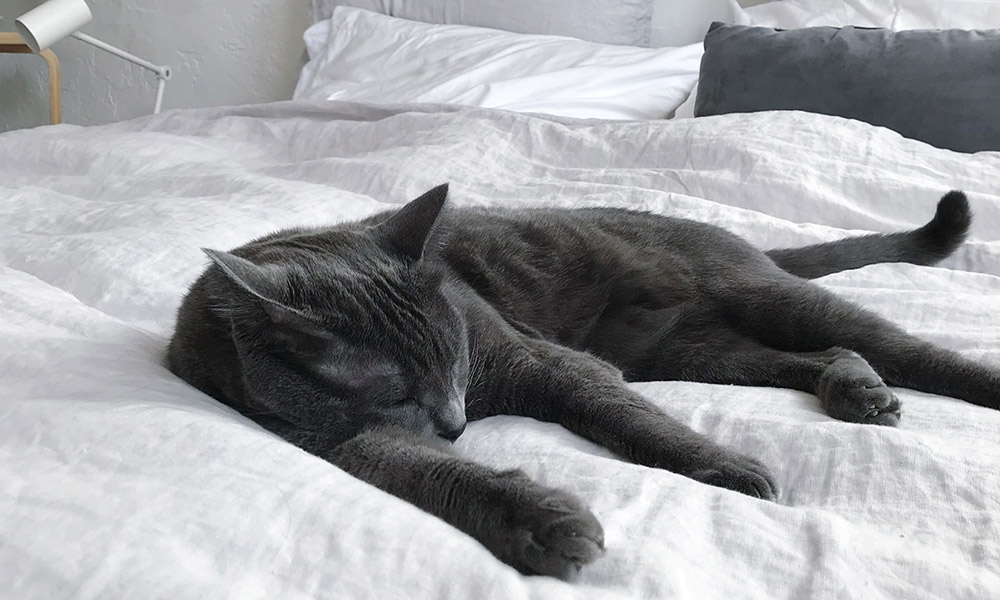 You've been counting down the days to your vacation for months. Everyone seems to be excited to get away for a week, except your pet.
Even though many hotels now allow pets, it isn't always feasible for every vacation. If you can't take your pet along, how do you keep them happy when you're on vacation?
There are plenty of ways to help ensure your pet's happiness when leaving on vacation. Of course, it depends on what type of pet you have as to how you best deal with leaving them behind. While a cat may be self-sufficient for a couple of days, a dog will need more attention while you're away.
Regardless of your type of pet, here a few ideas to help you keep your pet happy while you're away.
Update your pet's ID
Before you leave, you'll want to be sure your pet is wearing a collar with updated information on their ID tag. This will help cut down on the worry that if somehow your pet manages to get away from your home, someone will be able to return them safely.
Keep the goodbye short and sweet
When it's time to leave for your vacation, the best way to do so is to keep the goodbye short and sweet. Dragging out a farewell with guilt can often lead to unnecessary stress on your pet (and yourself). Instead of saving all the attention at the last moment, spend special time with your pet in the days leading up to your departure.
Consider boarding your pet or hiring a pet sitter
If you have a dog, you'll definitely need someone to check in on them daily. Instead of asking a family member, you might want to consider boarding your pet or even hiring a pet sitter. If you've never hired a pet sitter before, it's a good idea to check with family and friends to see who has pets or knows of trustworthy pet sitters.
The National Organization of Professional Pet Sitters can help you connect with certified pit sitters in your area that are familiar with your specific type of pet.
Leave them with someone they know
Whether you decide to leave your pet at home, have a friend or family member watch them at their house, or even board them, it's ideal to leave your pet with someone they know. If at all possible, choose someone your pet regularly sees. If you must board them somewhere new, introduce your pet to the place or person before you leave, while you're still with them. This will help make you and your pet feel more comfortable.
If someone will be watching your pet at your house or theirs, it's a great idea to create a pet safety kit in case of emergencies.
You can either purchase a pet safety kit or create one yourself, but key supplies include:
Dry pet food
Water bottles
Travel bowls
Waste bags
Extra leash and collar
Thermal blanket
Pet first aid kit
Bag or plastic tote
Leave a piece of you behind
Just as you'll miss your pet, they'll miss you too! That's why it's a great idea to leave a piece of you behind. Keep a blanket of yours near your pet's surroundings so they can smell your scent, and send it with them if they'll be boarded at a shelter.
Keep things normal
No matter where your pet stays while you're on vacation, encourage normalcy. Leave a detailed set of instructions and a written routine of their day so the pet sitter is aware of how the day should go. It's also important to keep your pet eating the same food, playing with the same toys, and sleeping with the same blankets while you're away. This avoids any added stress from changes to their routine.
Encourage play time
Don't forget play time while you're gone. Your pet will likely not be getting as much exercise as when you're home, so it's important to encourage active and appropriate play time by leaving out some of their favorite toys while you're away.