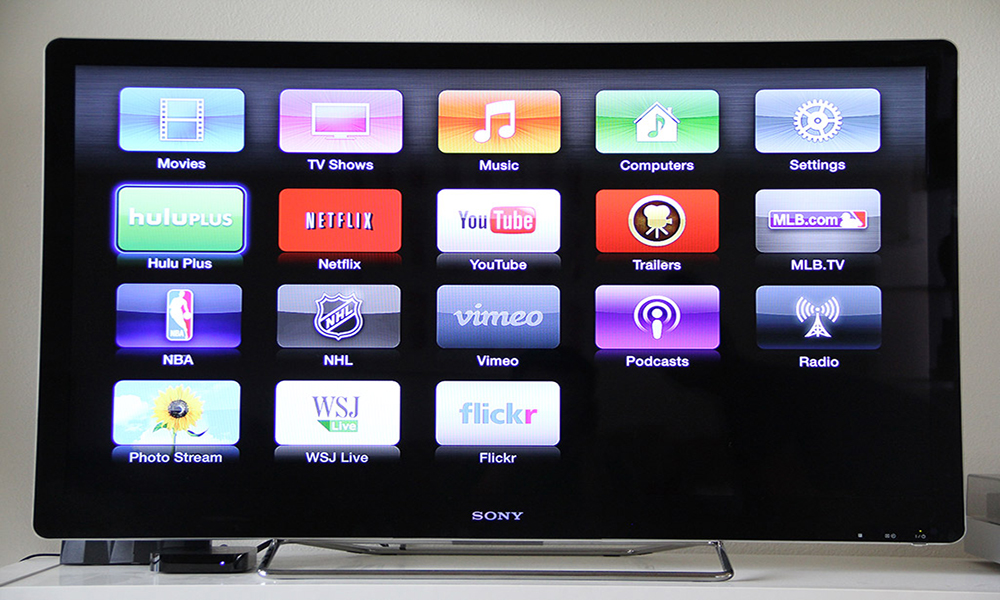 Last Black Friday, I dove into the madness of Best Buy in Manhattan and got myself a smart TV. Since then, I have cut the cable cord and never looked back. With a combination of Netflix, Hulu Plus, and a good old pair of rabbit ears, our household gets all the entertainment we need. If you don't have an Internet-enabled television to stream all of your favorite shows, there are a ton of options to get House of Cards or Downton Abbey on your big screen.
Connect a computer
An easy and cheap option for getting Internet on your TV is to simply connect it as a secondary display for your laptop. Get the right kind of connector and your TV will mirror whatever videos you play so that you can surf YouTube on the big screen.
Apple TV
Apple TV is a great option for streaming Internet content to your TV. With built-in apps for YouTube, Netflix, Hulu Plus, and the ability to stream any videos from your iTunes library, your content selections are fairly comprehensive. The remote control interface can be a pain, but the house wide content syncing makes up for it.
Roku
If you aren't an Apple junkie, another great streaming option is the Roku box. While it can't stream content from your own library, it has a far wider selection of streaming apps than Apple TV and also lets you play games. And they have a range of models all under 100 bucks.
PS3 or Xbox
If there are any gamers in your family, both the PS3 and the Xbox have the capability to stream content. You don't have to buy any extra equipment to stream with these, just take advantage of the technology already built in. An added bonus of the PS3 is the ability to play Blu-ray Discs, just in case you are still collecting physical media on your bookshelves.