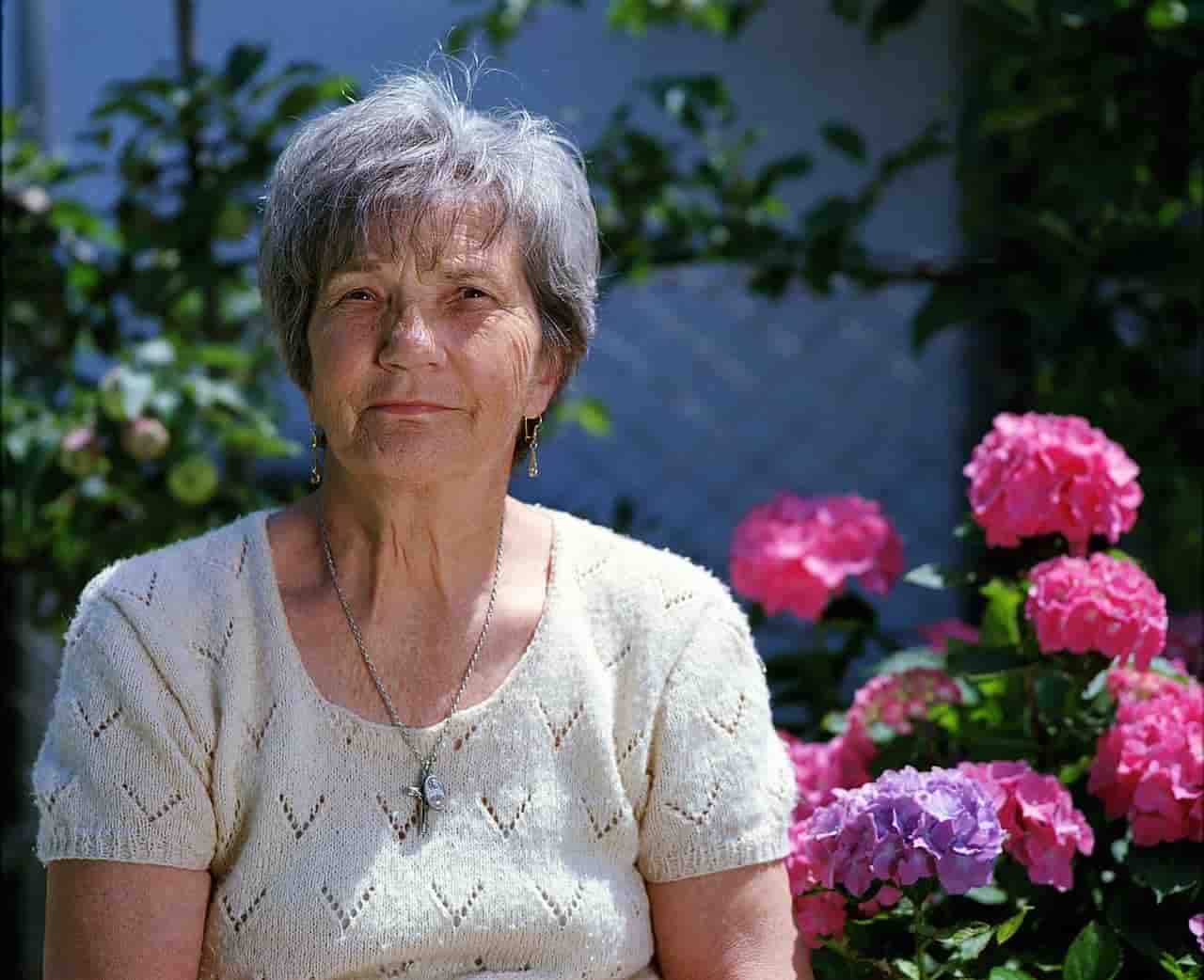 The Madisons were a couple who enjoyed their 50s and lived in a safe neighborhood with many friends close by. They had a sense of home security and financial well-being. They've lived here for more than 10 years and moved as soon as their youngest child graduated from college, and looked forward to enjoying retirement in a few more years.
Recently, Jake Madison's elderly mother Sophia was diagnosed with early stage Alzheimer's disease. This changed plans a bit. Sophia's a widow and needed a great deal of care, so the Madison's invited her to live with them. She had minor memory lapses but was still able to enjoy some independence. Being close to her family provided Sophia with great comfort.
How they kept grandma safe
The Madisons purchased an Emergency Pendant for Sophia so she could continue many of her activities and normal routines without worry. If something happens, she could press the button for emergency aid. They also upgraded their home with smart appliances that automated many tasks around the house. Another great decision was installing security cameras to see Sophia while they used an app to communicate when they weren't home to know she's safe.
Sophia tended to wander out on her own at times, mainly because she enjoyed fresh air and walking. She usually stayed close to home, so it wasn't a problem. Then, the night came when she left around midnight, and it took hours to locate her. The Madisons called the police, who sent out patrol cars to help search. Eventually, Sophia was returned safely home. Her disease progressed, however, and the Madisons needed new solutions.
Always connected and always aware
There are many challenges that come with taking care of elderly parents, and the Madisons realized that as Sophia's disease progressed, they needed to increase vigilance, make changes and improve home security. They installed sensors on doors to let them know if she was wandering around the house at night. They'd be alerted when her bedroom door or the front door home was opened.
The family also provided her a bracelet with a GPS tracker, in case she got lost during the day or night. A location device would make it easy to find her quickly and give them peace of mind so they'd sleep through the night without worrying if her bed will be empty in the morning. It allowed Sophia to take pleasure in her own usual activities as much as possible while relaxing the Madisons, so they'd go back to enjoying their life as much as ever.
To learn more about how you can help an elderly parent stay safe, contact Vivint today.