Summer break is here! Most of us welcome the warm weather and time off from school and work with open arms.
Whether you're looking for activities to fill your summer bucket list for yourself, kids, or the whole family, check out these summer activities that will make your summer fun and memorable for everyone.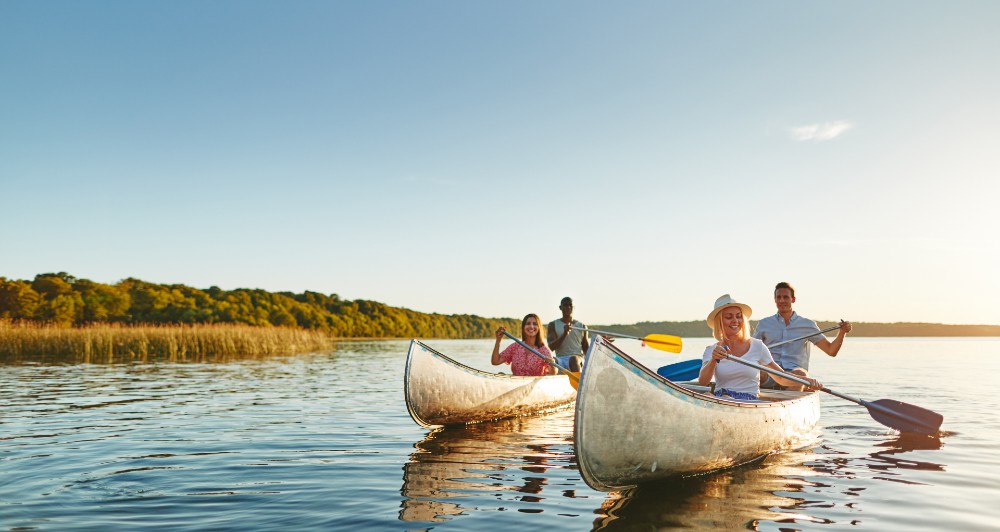 Fun summer activities for kids
Keep boredom at bay with these ideas that will keep the kids entertained all summer long:
Visit local parks. Create a list of parks in your area and post it on the fridge. Cross it off each time you visit one. It's a great way to explore your city while visiting new places.
Make a stop at the ice cream truck. There's nothing better on a summer day than ice cream! Next time the ice cream truck comes around, your kids will love to choose their own treat. If your street doesn't get ice cream trucks, make homemade ice cream or popsicles at home!
Stock up on bubbles. What kid doesn't love to blow bubbles? Bubbles are a simple, inexpensive way to have fun outside.
Get crafty. A rainy day is the perfect time for crafting. Kids will love activities like making their own playdough, tie-dye, or making a scrapbook of photos of your adventures together.
Make a bird feeder. A mason jar, empty soda bottle, and even Legos can be repurposed into a bird feeder! This is a fun way to learn more about nature and local birds, as well.
Fly a kite. Summertime is the perfect opportunity to fly a kite. Just find an open field or yard for this a fun activity for kids of all ages.
Sign up for summer camp. If your kiddos are ready to get out of the house, sign them up for a local summer or day camp. This is a great way for them to make new friends and have fun outside.
Plant a garden. Summer months are perfect for planting a simple garden. Don't have space for one in the yard? No problem! Tomatoes, lettuce, herbs, and flowers are perfect for container gardening.
Play backyard games. Have fun in your own backyard with games like tag, frisbee, or hide and seek.
Set up a sprinkler. Turn on the sprinklers for a quick and easy way to cool down outside on a hot day. You can even take the fun up a notch with a slip-n-slide.